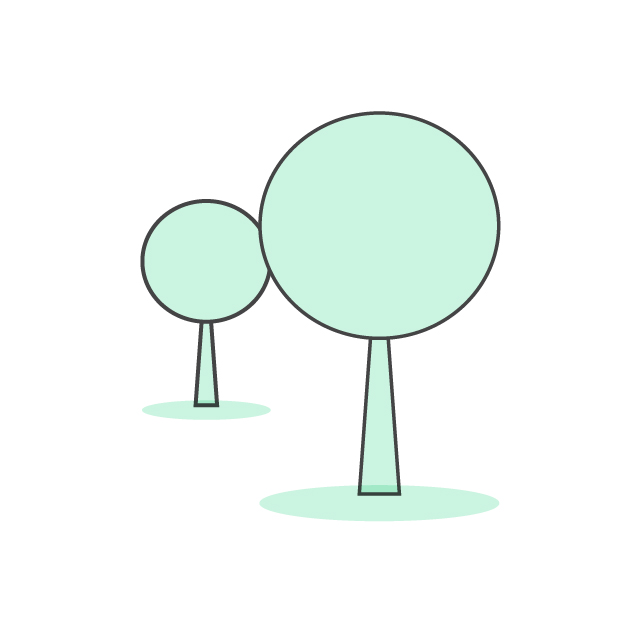 Urban areas value green spaces for recreation, public health and aesthetics. Learn about the Open Tree Map application being used by many cities and towns.

Whether in the wake of a major storm or simply for routine maintenace, cloud-based applications can help direct street maintenance efforts. Learn how New York City Transit dealt with the aftermath of Hurricane Sandy.

Visitors and commuters alike need up-to-date information to help them plan their journeys in major cities. Learn how Transport for London used cloud technology to speed travelers from point A to point B.

Transit hubs can be an asset or a hindrance to those trying to reach their destination. Learn how London City Airport has employed an Internet of Things approach to help travelers be more efficient and productive.

Utilities are a core piece of the critical infrastructure of a city. Learn how the City of Houston, Texas, deployed a cloud-based water monitoring application that helped to reduce water usage and cut down on billing complaints.

Police departments need to focus their resources in the right place at the right time. Through data analytics, HunchLab helps police departments anticipate crime patterns and focus resources where they are needed most.

At the heart of the Internet of Things is sensor monitoring. Enabled by the AWS platform, the data can be transferred and processed with ease and efficiency.

GIS technology has revolutionized many aspects of city life - including sanitation. Learn how Jerusalem is using Clean City to track and manage garbage collection and give citizens greater control over collection of waste.

There is nothing more central to civic life than the opportunity to express your opinion and elect your leaders. Cloud technology is making the voting process more efficient and reliable. Learn how Rhode Island is deploying cloud-based voting systems to move democracy forward.

The cloud offers a compelling alternative to backup on premises data centers for disaster recovery. Learn how the City of Asheville, NC is implementing disaster recovery.

Government entities are increasingly opening their data to citizens, businesses and other governments to improve the flow of information and the basis for innovation. Learn about Sabae City, Japan's "Data City Initiative."

The most basic function of a local government is to communicate to the public about the area. Learn how Santa Clarita is realizing savings from moving their website infrastructure from on premises to the cloud.

Healthcare is becoming increasingly dependent on data. As the government becomes more involved in the healthcare marketplace, adoption of technology to drive efficieny and effectiveness is accelerating. Learn how Michigan Health Connect is addressing these challenges.

Vast amounts of data require a new approach. Learn how cities are digitizing and storing their records - and making them more available to their citizens. Read about Dorset History Centre in Southwest England.

*By clicking the links on this page to submit an entry into the contest, you acknowledge and agree as follows: You have read and you agree to the Official Rules and you satisfy all eligibility requirements. You will be taken to the YouNoodle.com website at https://beta.younoodle.com/client/entry-rounds/city_on_a_cloud_innovation_challenge_2017/apply to complete and submit your entry. Each entry submitted in this contest will be submitted directly to YouNoodle, Inc. ("YouNoodle") and treated in accordance with the AWS Privacy Notice (http://aws.amazon.com/privacy/). YouNoodle's servers are located in the United States. If you take part in YouNoodle.com's network and submit information (such as information about you or your company, your email address, or a photo of you) to YouNoodle, that information will be subject to YouNoodle.com's Privacy Policy (www.younoodle.com/static/policy).