Now more than ever colleges and universities are concentrating on Information Technology to drive student success and address concerns about the costs, value, and outcomes of higher education. On-demand compute, storage, and database services help higher education, K-12 and Research IT teams build secure environments for mission-critical applications, freeing them to focus on student success.
AWS Partner Competency Program has vetted, validated, and verified the partners below as having demonstrated success in providing specialized solutions aligning with AWS architectural best practices to help support teaching and learning, administration, and academic research efforts in education.
---
Solutions that bring innovative teaching and learning technology to help educators adapt to new standards, personalize learning, and deliver new and exciting digital learning experiences to students.

Alfresco is a leading enterprise open source provider of process and content services platform focused on making business flow quickly, seamlessly and intelligently.
Alfresco on AWS provides an open, flexible, and highly scalable platform with capabilities to manage and distribute education materials, textbooks, trainings, videos and interactive online exams to K-12, higher education, professional and library markets worldwide.
---
Blackboard Learn is a full-featured learning management system that brings online education to students
We deliver innovative education technology and services that help schools, districts, institutions, and companies drive student success. Our comprehensive suite of solutions and services enables our customers to both meet the needs of today's learners and drive institutional performance. Blackboard solutions are in use by more than 100M users worldwide.

---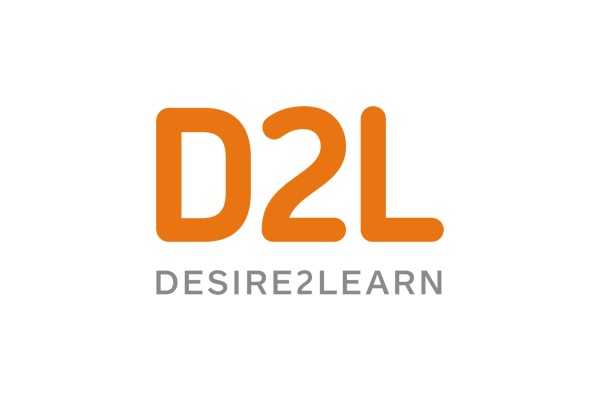 D2L is a software leader that makes learning experiences better. The company's cloud-based platform, Brightspace, is easy to use, flexible, and smart.
With Brightspace, organizations can personalize the experience for every learner to deliver real results. The company is a world leader in learning analytics: its platform predicts learner performance so that organizations can act in real-time to keep learners on track. Brightspace is used by learners in higher education, K-12, and the enterprise sector, including the Fortune 1000.

---
Next-generation lecture capture solution that transforms classrooms into learning communities
Echo360 combines video, engagement and analytics into one unified experience that measurably increases student success. Instructors can capture video and record instruction and engage students in new ways with interactive activities tied to content.

---
Canvas is the 21st Century LMS. Adaptable. Reliable. Customizable. Easy to use. Mobile. Time-saving. And, perhaps most importantly, it gets used. Every last feature is crafted to save you time.
Canvas isn't just a product. It's a breath of fresh air. It's an educational revolution. It's a powerful new way to–pardon our optimism–change the world. And, yes, there's an industry-pushing learning management system used (and loved) by millions of passionate students and teachers in there too.

---
Remind is a classroom messaging app that helps teachers reach students and parents where they are.
Teachers use Remind to send messages to any device—without sharing personal information. By connecting school communities with fast, effective communication, Remind makes it easy for everyone to succeed together. More than 20 million people actively use Remind in 90% of school districts in the United States.
---
Solutions that assist educational institutions operate efficiently both on-campus and online. Technology that empowers educational institutions to gain better visibility into IT operations and assist with regulatory requirements.

---
Accelerate Your Digital Journey. Acquia provides trusted technology, services and partnerships to fulfill your appetite for innovation and surpass your customers' expectations.
Colleges and universities use Acquia to harness the power of Drupal and tell their unique campus story through the platform built for innovation. Acquia Cloud and Acquia Cloud Site Factory enable institutions to better support student outcome in real time.
---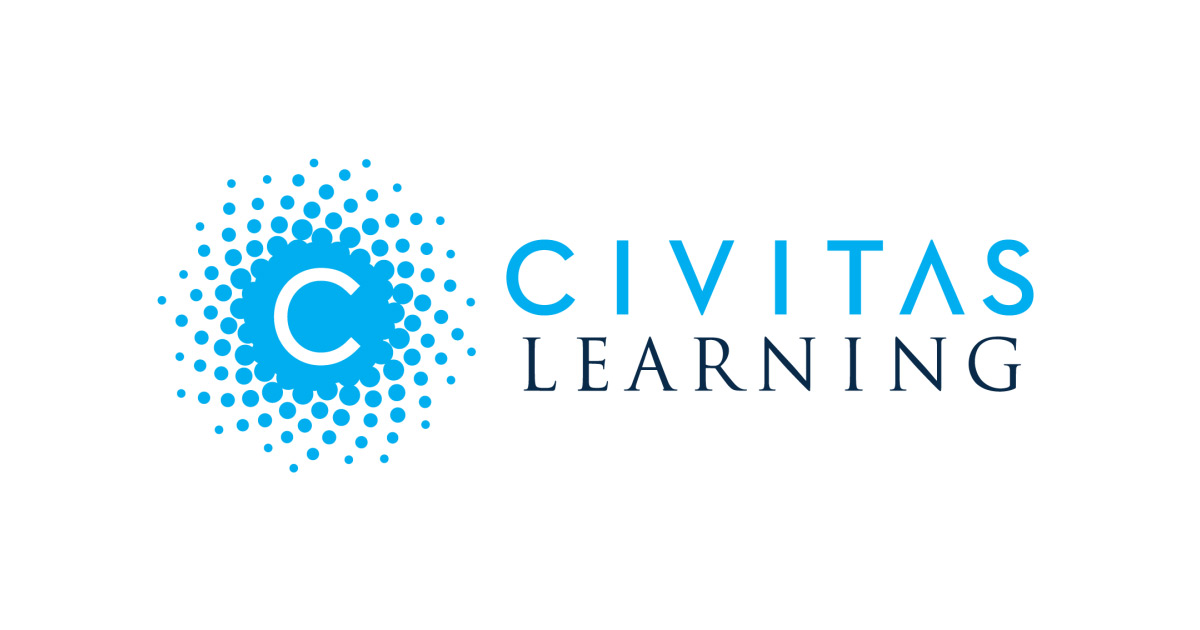 Student Success Intelligence Platform

Civitas Learning's platform provides transformative decision-support through Outcomes Analytics for administrators, Advising and Coaching for front-line campus stakeholders, and Planning and Engagement for students. Together with our institution partners, we commit to improving student outcomes.

---
Fuel ongoing academic and research activities without sacrificing security or availability.
CloudHealth eliminates challenges associated with cloud complexity, security, and scale, as education institutions strive to provide greater levels of support for teachers and students by leveraging cloud infrastructure.

---
Ellucian's cloud solutions drive institution-wide efficiencies in higher education, and help faculty.
Ellucian provides software and services that run higher education institutions around the world. From student information systems, to HR and Finance, to the full student lifecycle and campus-wide data integration – we underpin both operational and strategic processes that enable students to succeed.

---
Preservica Cloud Edition, hosted on the AWS Cloud, is an affordable way for Education institutions to protect and future-proof vital digital records without needing to invest in local servers, storage or IT resource.
Preservica's active digital preservation software is trusted by over 120 large and small organizations around the world including the Curtis Institute of Music, Yale University, The University of Manchester (UK) and over 35 other colleges and universities. Preservica was also recently selected to provide digital preservation software and expertise to support the development of a new Jisc Research Data Shared Service of UK universities.

---
Build Amazing, Secure, Feature-Rich Websites and Web Experiences for Education
Digital professionals at leading academic institutions trust Solodev to realize their most creative ideas online. Designed for education, Solodev is the only Web Content Management System (WCMS) that gives you complete freedom and control over your school's universe – with solid security, scalable AWS cloud hosting, and 24x7 U.S. based support that always has your back.
---
Splunk helps educational institutions harness their 'institutional intelligence' and gain insights they could not before.
Splunk is a leader in operational intelligence. For C-level leaders in Educational Institutions who seek to ensure a safe, connected campus and successful student experience while reducing risk, Splunk offers an Institutional Intelligence platform that drives informed decisions (strategic and operational) for resilient, optimal, and secure operations that facilitate these objectives.
---
Our commitment to innovation ensures that our software provides a simple and engaging experience for students and staff, and reduces the administrative burden by delivering up to 80% pre-configuration for most organizations.
TechnologyOne's deep industry expertise delivers an enterprise wide solution for education, delivered as Software as Service (SaaS) in areas such as: Recruitment, Engagement & Admissions; Student Self-Service & Administration; Property & Campus Services; Finance & Procurement; Document Management; Research Management; and Business Intelligence.
---
A unique digital engagement and web content management platform for Higher Education.
Our vision is simple. We want to continue to enable universities and colleges to create targeted and incredibly effective digital marketing campaigns and clever engagement strategies to attract and retain the best and brightest students.

---
Partners that provide managed procurement services to Educators helping them position their organization to efficiently take advantage of the benefits of the cloud.

AWS Solution Provider & Channel Reseller offering advanced cloud procurement, finance, billing and pricing.
Strategic Blue provides financial intermediation to education and public service to help them buy cloud while following their standard procurement practices.
The most important part of your organization's transition to the cloud is the transformation of your talent. Cloud is a culture, and AWS certifications provide your teams a common language to accelerate adoption.

A Cloud Guru's on-demand, online education enables engineers across your organization to work together as they design, develop, and deploy your cloud applications.

---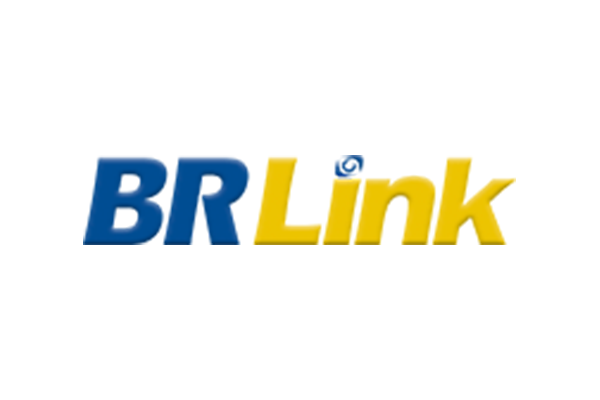 BRLink's delivers innovative and value-added solutions for education companies.

BRLink has extensive experience working with education customers on migrating LMS services to the Cloud, implementing VoD, live streaming media services, and delivering managed services with a proactive monitoring.

---
CloudMas collaborates with several public and private Universities and researchers dedicated to improving the educational platform. Our aim is to provide a secure and scalable infrastructure where students and professors launch their application and cloud innovation projects.
CloudMas is a service provider specialized in the design, implementation and management of cloud-based solutions. Our team of experts gathers more than 50 certifications and works hand-in-hand with our customers, offering flexible, scalable and robust solutions tailored to each customers' specific business needs.

---
For 25 years, DLT Solutions has been the IT software and solutions provider of choice for federal, state & local government and education customers. DLT's Cloud Solutions team understands the challenges involved with implementing cloud solutions, and has strategic partnerships with leading vendors to provide customers with a simplified path to the cloud.
DLT helps colleges and universities overcome challenges through our broad selection of best-in-class information technology products and superior services. With our technologies, we work to improve productivity across campuses and maximize the efficiency of colleges and universities. From small colleges with an abundance of challenges, to large universities that need large-scale solutions, DLT can help.

---
Enquizit helps customers achieve their mission objectives through application modernization and cloud migrations using secure, resilient and optimized cloud infrastructure powered by AWS.
Enquizit, an 8(a) firm, empowers its customers to leverage AWS through easy procurement options, customized agile methodology that focuses on lean principles and DevOps automation. Extensive experience in cloud computing and application development, allows Enquizit to use the latest technology coupled with an agile delivery framework to spearhead transformation and advance growth.

---
Infiniti has deep education experience working with academic and technology teams to assess and recommend cloud strategies that are appropriate and tailored for each customer.
Infiniti is a cloud services IT consulting company with an established and reputable public sector practice specializing in government and education. Infiniti helps organizations achieve their maximum potential by leveraging their people, processes and technology. Infiniti has extensive experience working with large scale education systems including the world's largest higher education system - California Community Colleges.

---
Itera is deeply engaged with Education on AWS in Latin America and Spain. Our AWS specialized architects have worked with many educational organizations in the region. We have extensive experience migrating and fine-tuning educational workloads as well as providing managed services.
We know the IT challenges that an educational organization faces. Our AWS specialized team will help you overcome these challenges with optimized solutions that run on AWS and dramatically improve performance, scalability and cost reduction.
---
M&S leverages years of education expertise to deliver successful cloud technologies driving their clients in either cloud native or cloud migration projects.
M&S solves complex IT solutions for their customers through the latest technologies. As a petite boutique firm, they provide a personalized touch with deep rooted expertise and skill. They deliver agile projects through automation integrating DevOps principles with great success.

---
Megazone has developed their own Hyper Solution and provides specialized services to education customers, and integrated management into the security sector.
Megazone provides its own educational program, called the Cloud Educate Program (CEP), to help improve the IT environments across colleges and universities. Developed by Megazone's own technologies, Hyper Solution simplifies complex operational process and billing information.

---
NorthBay's intense focus on the Educaiton market is unparalled in the areas of Big Data, Data Lakes and Enterprise Data Warehouse Solutions.
NorthBay crafts scalable enterprise big data and analytics solutions that take advantage of the AWS platform, offerings, and differentiators. We assist educational institutions, publishers and education technology vendors in architecting, developing and implementing their AWS Enterprise Data Platforms including Data Warehouse and Data Lakes.
---
From K-12 to Higher Education and EdTech companies, Onica's approach to the unique requirements of the education customer sets you and your students up for success.
Onica helps promote infrastructure optimization and modernization, enabling organizations to run more efficiently, utilize analytics, and manage IT operations. Leveraging the AWS Cloud Adoption Framework (CAF), Onica provides guidance to support each business unit.

---
Secure and accelerated migrations tailored for the education sector. Leverage REAN Cloud's next-generation DevSecOps, Digital Transformation, and CloudOps services.
Our secure and automation based solutions help you with your FERPA compliance and enable you with an accelerated and error-free migration to Cloud. Our RADAR platform enables the governance you need to manage grants for research and facilitate chargeback to schools.
---
Slalom provides dedicated teams of seasoned technologists, business advisors, data scientists and change practitioners to help companies achieve their most ambitious goals. As an AWS Premier Consulting Partner, we can help you build your future faster.

Our Education expertise include: cloud adoption strategy, secure and scalable infrastructure, and core education applications, such as learning management (LMS) and content management (CMS) systems.

---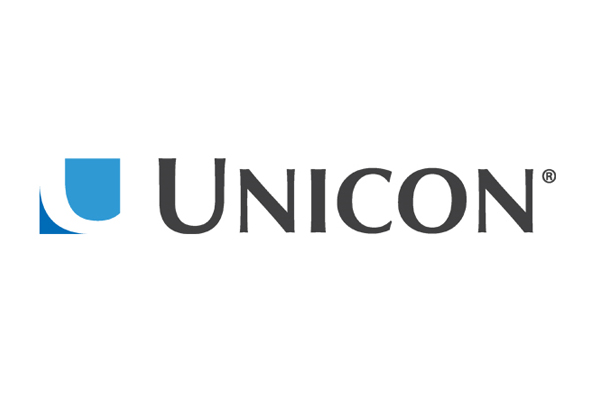 Education institutions and solution providers rely on Unicon to build and operate solutions in AWS for learning, assessment, integration, and analytics.
Unicon's team of AWS Certified Architects, Developers, and DevOps Engineers have been building and running education apps in AWS since 2009. Unicon's education plus technology expertise, gives clients fast time to market, and reliable, secure solutions that deliver on the educational mission.

Partners interested in listing their Education product, solution, or practice must have achieved the AWS Education Competency through the AWS Competency Program.
To learn more about the Competency Program and apply for the Education Competency, click here »
---