With the AWS cloud, schools and districts can access industry-shaping technology at an affordable cost, no matter what the scale. Utilizing AWS, educators, parents, students, IT staff and administrators can have the best learning experience possible. From bring-your-own-device to virtual desktops, AWS offers tools to ensure that every student gets the attention they need to thrive in the classroom.
---
School districts are generating an exponential amount of data that is complex to manage and difficult to analyze. Tulsa Public Schools knew that they could do more with data and made the decision to work with AWS and the Ed-Fi Alliance to develop a solution that turns their data into actionable insights. Learn more about Tulsa's data interoperability initiative and the AWS CloudFormation template that can help districts across the country put their data to work for their students.
---
Amazon WorkSpaces is cloud-based, virtual desktop infrastructure (VDI) solution that helps higher education institutions give students and instructors consistent access to teaching and learning software on their own device.
---
Schools are facing mounting pressure to increase the quality of education while reducing budgets. The AWS Cloud frees educators from the distractions of managing infrastructure to focus on what really matters. Find out how one district slashed their IT costs, migrated their library check-out system to the cloud, and paid for only the services they used.

---
Reduce costs with the AWS pay-as-you-go model. Your school can plan for growth or increased demands from seasonality. AWS gives you the option to budget according to your business needs. Rest assured you have the capacity available to meet all of your users needs without having to overprovision or running the risk of not meeting demand. Estimate your cost savings by using our TCO calculator.
---
Code.org is a nonprofit passionate about computer programming education. Each year, they offer the Hour of Code to encourage students as young as kindergarten to learn coding. With millions of students using their online solution in a single day, they needed an ultra-scalable and reliable way of educating the next generation workforce. Read the case study to learn how AWS helped.

---
Meet FERPA student data privacy and security requirements, and ensure protection of student information in the AWS Cloud. By using multiple AWS services, your institution can create a FERPA-compliant environment that protects and gives you control of your students' personally identifiable information.
---
Bring the cloud to your classroom with AWS Educate. The grants-based initiative gives students and instructors hands-on experience with AWS at no cost. Watch as one teacher used real-world curricula that took students from theory to practice to understanding using AWS Educate.
---
IT teams in K12 wear many hats. From helping with technology in the classroom to managing district wide operations, it's a balancing act every day. Join this webinar on Thursday, June 29 and learn how the cloud enables district IT teams be as agile and flexible as the students they serve, even during unexpected emergencies. The cloud offers numerous benefits including lower costs, faster experimentation, pay-as-you-go usage, and no physical infrastructure to manage.

---
Easily archive, store, and disseminate digital assets like movies, videos and documents as part of a secure, data continuity plan for schools.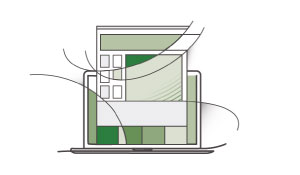 Build your website on AWS – highly scalable, low cost and ready for peak usage times.
Give students access to the resources they need at home and in the classroom on any supported device with cloud-based desktops.
Keep your systems running even when emergencies occur. AWS scales up and enables rapid failover with data centers around the world.
---
We can help you get started with a consultation from our sales and architecture organization, or you can begin your own pilot today.