---
With the increasing demand for cloud employees, AWS Educate provides an academic gateway for the next generation of IT and cloud professionals. AWS Educate is Amazon's global initiative to provide students and educators with the resources needed to accelerate cloud-related learning.
Provide educators and students with resources for cloud-related learning. Those at member institutions receive twice as many AWS credits, demos and special on-campus programs.

Professors, teaching assistants, and educators receive access to AWS technology, open source content for their courses, training resources, and a community of cloud evangelists.
Students receive credits for hands-on experience with AWS technology, training, content, career pathways and the AWS Educate Job Board.

---
The AWS Educate Job Board
The AWS Educate Job Board is a feature of AWS Educate that allows students to search and apply for thousands of cloud jobs and internship opportunities from Amazon and other companies around the world.
It gives members the opportunity to take the skills they've learned in AWS Educate's Cloud Career Pathways directly into the workforce. Employers can post their career opportunities to the Job Board and access a pool of hundreds of thousands of students interested in a cloud career.
---
New Options to Help All Students Achieve Their Cloud Career Goals
AWS Educate provides tools for students around the world dreaming of a technology career. Students can sign up with an AWS Educate Starter Account, which requires no credit card to join.

---
Now Extended to High School and Secondary Students Globally*

AWS Educate is available to students aged 14 and older around the world.* Now, no matter the skill level, AWS Educate can help young students learn fundamental cloud principles. Beginning users are presented with a series of short journeys to learn about cloud technology and how AWS can be used at home and at school.
---
Access cloud content, training, collaboration tools, the Job Board and AWS technology at no cost by joining AWS Educate today.
Educators
Students
AWS Credits (annually renewable)

$200 in AWS Promotional Credit per educator – at member institutions
$75 in AWS Promotional Credit per educator – at non-member institutions

AWS Educate Starter Account: $100 in AWS Promotional Credit per student at member institutions

AWS Educate Starter Account: $30 in AWS Promotional Credit at non-member institutions


AWS Training


Free access to labs
Free AWS Technical Essentials eLearning course
50% off instructor-led training provided by AWS in the United States, Brazil or Japan
50% off AWS Associate certification exams

Access to AWS Technical Essentials Training Course (a $600 value)

Free access to labs


Curated Content


Free access to AWS content for classes
Free access to content contributed by leading educators


Ability to select personalized learning pathway with 30+ hours of content per path
Earn digital badges that showcase cloud skills

Free access to AWS content for homework, labs, or self-study

Collaboration Tools


Educator Collaboration Portal access
Virtual and in-person events
Contribute and rate content
Private and public discussion forums
Provide feedback on AWS Educate

Student Portal access
Student portfolio to store projects in one place
Access to Job Board and job postings
Bring AWS Educate to Your Institution

Put the power of cloud learning in the hands of all instructors and students. By signing up as an AWS Educate member institution, your students and staff receive additional benefits, including more AWS credits. Not sure if your school has joined? View our membership list.

---
University of Pennsylvania

True cloud expertise starts with hands-on learning. When Professor Zachary Ives decided to integrate AWS Educate into his classroom, his students immediately had access to the computing power they needed able to experiment and innovate. See how Professor Ives created real-world curricula that took students from theory to practice to understanding using AWS Educate.
British Columbia Institute of Technology
Using AWS and AWS Educate, the British Columbia Institute of Technology (BCIT), equips students with cloud-computing resources and skills to help them succeed after they finish school. BCIT is one of Canada's largest post-secondary polytechnic schools. Students at BCIT use their AWS Educate credits for compute resources used in labs, including Amazon Elastic Compute Cloud, Amazon Simple Storage Service, and Amazon Route 53. These exercises move from theory into practice, helping students get the skills they need to secure a job after graduation.
Miami Dade College
"Miami Dade College is the largest and most diverse institution of higher education in the U.S., offering an exceptional learning environment to our students. Our acclaimed School of Engineering and Technology is dedicated to advancing workforce education through innovative solutions and industry partnerships, and we are excited about the integration of AWS Educate into our curricula. AWS Educate is already providing our students with in-depth, project-based learning opportunities and access to AWS's cutting-edge technology, helping to give our students a competitive advantage in obtaining fast-paced, high-paying jobs upon graduation.
Antonio Delgado, Dean, School of Engineering and Technology, Miami Dade College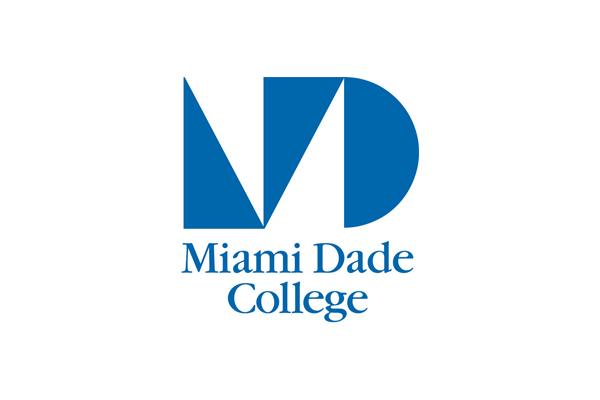 Carnegie Mellon University
"In my course at Carnegie Mellon University, roughly 500 students per year utilize AWS Educate in both face-to-face and distance learning environments, and more than 20 of my peers teach with it. In my own classroom, AWS Educate has been transformative. My students work on real-world data, projects and infrastructure that give them practical experience."
Dr. Majd Sakr, Computer Science Professor, Carnegie Mellon University
Cornell University
"Cornell Tech is a revolutionary model for graduate school, forging a new intersection between academia and industry, so we were excited to be among the first universities to use AWS Educate. The content, training and educator collaboration Amazon has launched to accelerate cloud-related learning has become a great complement to our entrepreneurial programs."
Greg Pass, Chief Entrepreneurial Officer, Cornell Tech
---
*The ability for employers to message students within AWS Educate and the AWS Educate Interview Accelerator are currently only available in the United States. AWS makes no recommendations regarding specific job listings or hiring companies. In addition, AWS assumes no responsibility for (i) the contents, accuracy, or completeness of any job listing, (ii) the availability or unavailability of any jobs referenced in job listings, or (iii) any communications between hiring companies and AWS Educate members that may result from job listings. Use of the AWS Educate Job Board features is subject to the AWS Educate Terms & Conditions.
AWS Educate provides its members with free access to learning content and AWS services designed to build knowledge and skills in cloud computing. It is available globally to students who are 14 or older, with the exceptions of China, Switzerland, and EU countries (16 or older); and Algeria, Lebanon, and Portugal (18 or older). The AWS Educate Terms & Conditions govern participation in the AWS Educate Program. Use of AWS Promotional Credits are subject to the AWS Promotional Credit Terms & Conditions.