Accelerating Transformation for Education Technology
The Amazon Web Services (AWS) Cloud enables education technology (EdTech) companies to accelerate development of scalable and secure technology solutions that support students and educators every day. AWS helps EdTechs realize the full potential of cloud computing with dedicated business and technical resources to support growth. From idea to IPO and beyond, AWS supports EdTech to start, grow, and optimize their business as they deliver on their mission for education.

Alexa for EdTech and learning companies
Alexa helps EdTechs and learning companies broaden their reach, improve user engagement, and support student learning. From giving faculty and administrators seamless access to important data to helping students study while they are on the go, EdTechs are creating new and exciting user experiences for their products with Alexa.

AWS EdStart: Build your EdTech startup on AWS
If you've got a big idea for a company that can change education, AWS EdStart can help. AWS EdStart is a new program that helps educational technology startups build innovative teaching and learning solutions using the AWS Cloud. The program provides qualifying companies with AWS Promotional Credits, office hours, trainings, and community forums for startups dedicated to education.

Use cases
AI and ML to improve student outcomes

Data to insights for education

Improve end user support and reduce costs
AI and ML to improve student outcomes

AI and ML to improve student outcomes

Improve accessibility by accelerating transcription and adding voice-over to text and image content at scale. Deliver a personal experience by tailored learning content and create nudges to support learning experiences with ML. By utilizing AI and ML in product development, EdTech can improve efficiency for educators, student engagement, and more.


Related products

Related resources

Data to insights for education

Data to insights for education

When used correctly, data can help institutions and districts improve learning and other business functions. With the most complete data management platform and numerous partner solutions, AWS can help optimize the entire lifecycle of your data, including collection, ingestion, processing, analytics, short-term storage, and archiving. We also provide flexible, cost effective, and secure services to develop actionable data visualizations for end users to improve learning and decision making.


Related products

Related resources

Case study

Learn how EdTech BibliU uses AWS services, including Amazon Quicksight, to develop an innovative eTextbooks software platform that integrates with library and university systems. It provides students with affordable and convenient textbook content on any device.


Blog

Learn how EdTech companies like Blackboard are integrating Amazon QuickSight to support a customer centric data analytics vision.


Video

Learn how you can use ML natural language capabilities to help you gain deeper insights from your data. These powerful, out-of-the-box features make it simple for anyone to discover hidden trends and outliers and identify key business drivers.


Improve end user support and reduce costs

Improve end user support and reduce costs

EdTechs strive to support educators and their mission to improve learning. To help drive adoption and support institutional and educator success, AWS provides an omnichannel cloud contact center solution that helps you provide stronger customer service at a lower cost.


Related products

Related resources

Research report

Forrester Research concluded that the three-year financial impact of switching to Amazon Connect helps the average customer with significant costs savings, increased income, and improved agent productivity.


Case study

Learn how K12 district, Los Angeles Unified, helped 700,000 students transition to remote learning with the help of Amazon Connect to quickly enable the school district to field IT questions and provide remote support for agents.


Customer stories

Across education, Amazon Connect is becoming rapidly adopted, providing contact center services to support remote agents. Learn more about how these customers did it.

Quotes from AWS EdTech Customers
"With all aspects of instruction increasingly being supported by the use of technology, there has never been a greater need for an open learning platform built for the cloud. Created on the backbone of AWS, Instructure brings communities together through a dedicated focus on teaching and learning and does it in a way that amplifies teaching, elevates learning, and intensifies the impact."
- Mitch Benson, Chief Product Officer, Instructure

"Over the years, we've seen our relationship with AWS evolve beyond technical solutions to become a true partnership for delivering customer impact. Engaging with AWS across all aspects of the customer lifecycle has allowed Ellucian to be more nimble at every stage of the journey – from initial customer engagement and solutions delivery, to ongoing customer service."
- Kuljit Dharni, Senior Vice President, Partnerships & Strategic Programs, Ellucian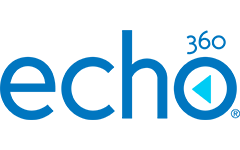 "Educators and students around the world rely on Echo360 for their online and hybrid teaching and learning, so Echo360 is devoted to delivering more than five nines (99.999%) global uptime. The solution is built natively for the AWS Cloud and is designed to scale capacity quickly, as needed, so it can handle even the largest increases in demand without consuming unnecessary resources in slower times."
- Tony Abate, Chief Operating Officer, Echo360

"GoNoodle's mission is to engage and empower next-generation humans and help the grown-ups who love them positively charge every day with Good Energy. Relying on our suite of AWS infrastructure services, we've been able to rapidly and reliably reach tens of millions of homes and four-out-of-five U.S. public elementary schools, creating focus, calm, and joy at scale."
- Ann Howard, Vice President of Product, GoNoodle

"By using AWS, our ability to take something from concept or from new release, run it through a set of environments, and test it quickly has significantly improved."
- Ian Wright, Vice President of Infrastructure and Operations, Pearson

Case studies and resources
Never miss an update: Join our mailing list
Would you like to receive updates about EdTech resources, news, and events from AWS?
Sign up to stay up to date on what's new with AWS for EdTech companies.

---
Get started
Educational technology companies of all types and sizes rely on AWS. Contact our experts and start your own AWS Cloud journey today.