Whether you need to facilitate teaching and learning, better manage your university's operations or access high-performance computing for demanding research projects, AWS has a solution. Instructors, students, researchers, IT staff and administrators can quickly and affordably access compute, storage and application services in the classroom, research lab, data center, and anywhere on campus.
---
Amazon WorkSpaces is cloud-based, virtual desktop infrastructure (VDI) solution that helps higher education institutions give students and instructors consistent access to teaching and learning software on their own device.

Learn more about WorkSpaces in education >>

---
On-demand compute, storage, and database services help IT teams build secure environments for mission-critical applications, freeing them to focus on student success. Scale services to meet peak usage times, including enrollment or graduation events. Read how the University of Notre Dame moved to a cloud-first strategy, ready to migrate 80% of its IT resources to the cloud.
Learn more about enterprise IT applications in the cloud >>

---
Easily build, deploy and operate big data solutions that support predictive analytics, retention efforts and student engagement. See how UMUC moved their student analytics initiative to the AWS Cloud, improved performance 20x, and saved over $500,000 a year.
Learn more about big data in the AWS Cloud >>
---
Reduce costs with the AWS pay-as-you-go model. Your institution can plan for growth or increased demands from seasonality. AWS gives you the option to budget according to your business needs. Rest assured you have the capacity available to meet all of your users needs without having to overprovision or running the risk of not meeting demand. Estimate your cost savings by using our TCO calculator.
---
---
Meet FERPA student data privacy and security requirements, and ensure protection of student information in the AWS Cloud. By using multiple AWS services, your institution can create a FERPA-compliant environment that protects and gives you control of your students' personally identifiable information.
---
Bring the cloud to your classroom with AWS Educate. The grants-based initiative gives students and instructors hands-on experience with AWS at no cost. Watch as one professor used real-world curricula that took students from theory to practice to understanding using AWS Educate.
---
Universities, technical colleges, and educational non-profits worldwide now have access to a cloud curriculum that is developed and maintained by AWS. The curriculum helps students acquire in-demand cloud computing skills and prepare for industry-recognized AWS Certification.

---
No hardware to procure, no infrastructure to maintain and scale – just what you need to securely collect, store, process, and analyze student data.
Give students access to the resources they need at home and in the classroom on any supported device with cloud-based desktops.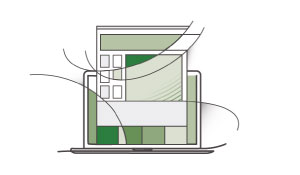 Build your website on AWS – highly scalable, low cost and ready for peak usage times.
Keep your systems running even when emergencies occur. AWS scales up and enables rapid failover with data centers around the world.
---
We can help you get started with a consultation from our sales and architecture organization, or you can begin your own pilot today.