Customer use cases
Using AI to gather customer insights - VideoPeel
VideoPeel is a video platform that enables brands to collect, manage, and publish consumer testimonials. See how VideoPeel is transforming the traditional ways of consumer research by automating the analysis of user generated content to produce dynamic consumer personas and actionable insights.

Using AWS to reinvent customer care – The New York Times
Over the past decade, The New York Times has shifted from a traditional ad-based print business model to a subscriber-first digital model, becoming the most successful digital subscription news organization in the world. See how The New York Times uses AWS to help ensure its Customer Care team meets the needs of millions of new digital subscribers.

Using Amazon Transcribe for on-demand captioning – NASCAR
Media and entertainment content is growing exponentially. See how NASCAR uses Amazon Transcribe to enhance user engagement with automated video subtitles.

Helping members manage their health using AWS Machine Learning – Livongo
There are about 150 million people living with a chronic condition in the U.S. Chronic conditions account for roughly 90% of the current spend in the U.S. Healthcare system. Learn how Livongo, part of Teladoc Health — a global leader in virtual care, uses AWS Machine Learning to help Americans manage their chronic conditions from a mobile app.

Amazon Transcribe customers
Talkspace increases access to mental healthcare using machine learning on AWS.
"AWS is able to assist us in focusing on the things that really count: our core mission, our core product, and our core competency."
Gil Margolin, Chief Technology Officer - Talkspace

Intuit is a provider of innovative financial management solutions, including TurboTax and QuickBooks, to approximately 50 million customers worldwide.
With more than 275 million minutes of customer interactions each year, Intuit uses Contact Lens for Amazon Connect, which provides contact center analytics powered by machine learning (ML), to provide accurate call transcriptions, redaction of sensitive data, and automated call metrics to determine the effectiveness of its contact center. Contact Lens builds on AWS ML services, using Amazon Transcribe, a service that automatically converts speech to text, to generate call transcripts and Amazon Comprehend, a natural language processing (NLP) service, to extract sentiment.

Epiq, a global technology-enabled services leader to the legal industry and corporations.

"On AWS, Epiq not only built a cost-effective solution that enabled it to automate, accelerate, and increase the accuracy of legal transcription, but it also revolutionized the way transcription is completed in the industry. In a few weeks, Epiq delivered an AWS-powered transcription solution that is 5% more accurate than other third-party transcription engines and reduces costs by a factor of 15x."
Don Young, Vice President of Engineering - Epiq

Octopus Energy is a UK-based retail electricity and gas supplier specializing in sustainable energy.
"In our mission to provide customers with fair and transparent pricing along with excellent service, we analyze millions of minutes of contact center calls each month. We've leveraged our own domain-specific data to train custom speech recognition models using Amazon Transcribe. These custom models provide enhanced transcription accuracy and enable us to more efficiently and intelligently identify, understand, and serve our customers' energy needs."
Dr. Javier Asensio-Cubero, Data Platform Lead - Octopus Energy

Audioburst is a technology provider that is transforming the discovery, distribution, and personalization of talk audio.
"Every day we analyze 225,000 minutes of live talk radio to create thousands of short, topical segments of information for playlists and search. We chose Amazon Transcribe because it is a remarkable speech recognition engine that helps us transcribe live audio content for our downstream content production work streams. Transcribe provides a robust system that can simultaneously convert a hundred audio streams into text for a reasonable cost. With this high-quality output text, we are then able to quickly process live talk radio episodes into consumable segments that provide next-gen listening experiences and drive higher engagement."
Gal Klein, Co-Founder and CTO – Audioburst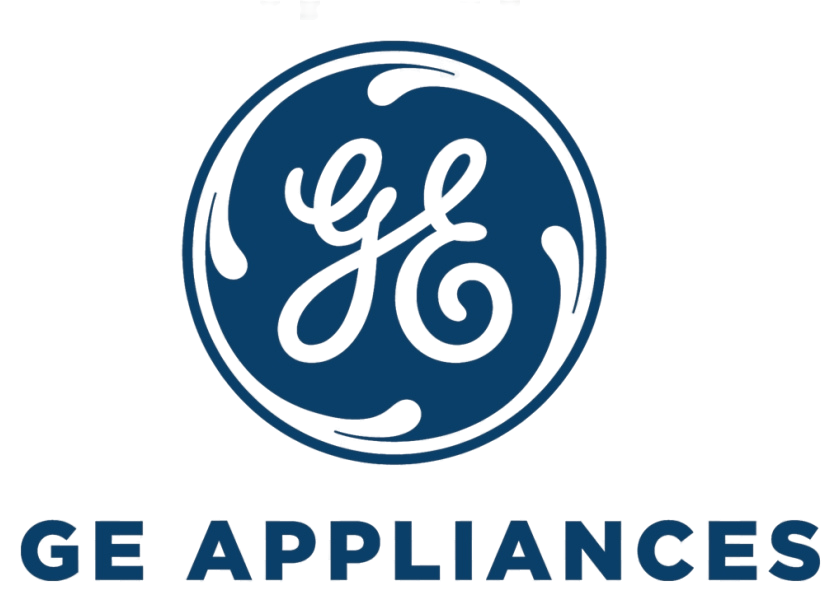 At GE Appliances, we make life better by designing and building the world's best appliances. From design to production to service, our goal is to help people improve their lives at home.

"GE Appliances processes millions of minutes of customer calls a month. Using Amazon Connect, Amazon Lex, and Amazon Polly, we can automate simple tasks such as looking up product information, taking down customer details, and answering common questions before an agent answers. This in turn helps us give back time, the most precious commodity, to our consumers. We added Amazon Transcribe to create call transcripts for automated analysis to continuously improve the process."

Byron Guernsey, Chief Strategist - GE Appliances

Northwestern Mutual is a leading U.S. financial services firm specializing in comprehensive financial planning through the integration of both insurance and investments.
"At Northwestern Mutual, we wanted to reduce the amount of time our financial representatives spent logging compliant case notes for each of their clients. We originally created an app with a voice-to-text feature that used a phone's native capabilities, but only 12 percent of financial representatives used it because it took longer to correct the transcribed notes than to type it themselves. To best solve the low adoption problem and provide far greater accuracy, we needed to think of a new approach. Amazon Transcribe stood out as the most accurate platform with the fewest transcription issues – for our use case, we estimated the accuracy to be around 95 percent, whereas other services we looked at were in the 70-percent range."
Ryan Furness, Lead Engineer - Northwestern Mutual

The National Association for Stock Car Auto Racing (NASCAR) is an American auto racing sanctioning and operating company that is best known for stock car racing.

"We selected Amazon Transcribe to power the captioning of NASCAR's VOD content on our multi-site website spanning 195 countries and 29 languages. With Amazon Transcribe, we were able to build an automated system that is almost entirely hands off for our team while giving us the ability to control how to customize the speech recognition for our needs. Since implementing Amazon Transcribe, we automatically add captions to 99% of our VOD content and spend 97% less than what we had originally estimated."
Patrick Carroll, Senior Director of Development – NASCAR

Echo360 provides leading video platform technology that helps instructors and students record, stream, manage and share interactive video to improve student engagement.

"The Echo360 platform fosters active and engaging video-based learning that serves today's student. We're excited about Amazon Transcribe because it offers our university partners high-quality transcripts for each video, enabling more powerful search, lower cost captioning of educational video content, and enhanced note-taking, making learning assets more valuable and accessible to students."
Fred Singer, CEO - Echo360
VidMob is a leading video creation platform with a network of professional creatives worldwide who produce the full spectrum of video content for brands and advertisers.

"Amazon Comprehend and Amazon Transcribe allow VidMob to build high-quality machine learning text analysis into our Agile Creative Suite, enabling us to help brand clients understand content performance in ways never before possible. We are able to transcribe text from video content, and quickly analyze it using Comprehend, allowing us to surface actionable insights to both our creator community and our clients, giving them a strategic edge in the market."

Alex Collmer, CEO - VidMob

Isentia is a leading media-intelligence provider for the Asia-Pacific region.

"At Isentia, we enable customers to analyze and monitor the media coverage for their brands. We create more than 13K summaries per day from radio and TV content. With Amazon Transcribe, we can transcribe all the audio/video content that we monitor and analyze the text data with Amazon Comprehend. Features like timestamps and punctuation make it very easy for us to search through the data and drill down and present key insights for our customers to review."
Andrea Walsh, CIO - Isentia

VideoPeel is a video platform that enables brands to collect, manage, and publish consumer testimonials.

"We're transforming the traditional ways of consumer research by introducing video and automating the analysis of this video to result in actionable, dynamic consumer personas. Integrating with AI and machine learning technologies from Amazon, such as Amazon Transcribe, Amazon comprehend, and Amazon Rekognition, we're able to take these videos, analyze them, and create profiles of each individual."

Patrick Tedjamulia, Co-founder & CEO - VideoPeel

Replica, an AI startup based in Brisbane, Australia, is developing a platform that allows content creators such as game developers, video creators, and podcasters to create and control synthetic voices with style, expressiveness, and emotion.
"Replica imagines a future where a user's own voice could be the voice of the main character in their game, podcast, advertisement, or film. AWS is the engine behind Replica's cutting-edge generative voice technology. We're using AWS all the way from R&D to production, leveraging EC2, EFS, SQS, and CloudWatch for core compute support, AMIs as we scale, and Amazon Transcribe to go from audio to text files. Our tech stack enables game developers to place players at the center of fully immersive experiences and create highly personalized stories; podcasters can supercharge their content; and pioneering filmmakers can spearhead a new wave of interactive movies. With AWS is our primary AI/ML solution, we're excited to be at the forefront of the next generation of content creation."

Keni Mardira, Replica Lead Engineer - Replica

Livongo (now part of Teledoc Health) is a platform that includes a mobile app that works with smart devices such as connected blood glucose monitors to help people manage medical issues.

"Using Amazon Transcribe, Livongo also derives intelligence from thousands of conversations, both online and by phone, between members and Livongo's network of health coaches. "We can digitize those, then use natural language processing to really understand what's happening in our coaching sessions: topics people talk about at an aggregate level and also at an individual level. It helps us learn and look for patterns at scale, then take that information and personalize the rest of a member's care."
Anmol Madan, Chief Data Scientist - Livongo
Quantum Health is an award-winning consumer healthcare navigation company that enables employers to achieve industry-leading satisfaction rates and independently validated claim savings.

Quantum Health is the industry leading consumer healthcare navigation and care coordination company that delivers an unparalleled consumer experience for members, along with high satisfaction rates and validated claims savings for employers. Quantum Health's proprietary Real-Time Intercept™ model identifies opportunities for interventions between members and Quantum Health's specially trained Care Coordinators long before healthcare claims start to accrue, driving cost efficiency and improved engagement. In collaborating with Quantiphi, an Amazon Web Service Contact Center Intelligence Partner, we were able to build a proof of concept using the Amazon Chime Voice Connector and Amazon Transcribe, which gave us the ability to deeply understand and accelerate our member engagement in just 5 weeks. This drove more robust real-time insights, which greatly enhanced the quality of our Care Coordinator and member interactions.
Amazon Transcribe Medical customers
Cerner Corporation is an American supplier of health information technology services, devices, and hardware.

"Extreme accuracy in clinical documentation is critical to workflows and overall caregiver satisfaction. By leveraging Amazon Transcribe Medical's transcription API, Cerner is in initial development of a digital voice scribe that automatically listens to clinician-patient interactions and unobtrusively captures the dialogue in text form. From there, our solution will intelligently translate the concepts for entry into the codified component in the Cerner EHR system."

Jacob Geers, Solutions Strategist - Cerner Corporation

Amgen, a multinational biopharmaceutical company, is leading the charge to redefine drug safety monitoring.
"In pharmacovigilance, we want to accurately review recorded calls from patients or Health Care Providers, in order to identify any reported potential side effects associated with medicinal products. Amazon Transcribe Medical produces text transcripts from recorded calls that allow us to extract meaningful insights about medicines and any reported side effects. In this way, we can quickly detect, collect, assess, report, and monitor adverse effects to the benefit of patients globally."
George Seegan, Sr. Data Scientist - Amgen

OmniMind offers a suite of IoT solutions enabling large-scale commercial and industrial complexes to optimize workflows and pricing by gathering analyzing real-time operational data.

"At OmniMind Technologies, our charter is to help 'sensify' the world. In healthcare, making facilities smarter and more intuitive is part of our mission to help providers deliver high quality patient care. We are counting on Amazon Transcribe Medical to enable our devices' ability to capture medical conversations in real-time and also identify speakers, so that we can feed the accurate transcripts into downstream analytics applications for a multitude of business purposes."

Rachel Nguyen, Head of Product in the IoT Health Group – OmniMind

Eva Life Science is a provider of innovative healthcare applications.

"Eva Life Science specializes in building healthcare applications. With more and more voice-enabled apps, we needed a reliable medical speech-to-text building block for the long term. Amazon Transcribe Medical provides us state-of-the-art medical speech recognition and speaker identification in the form of consumable APIs. It makes integrating into our builds easy and scalable."

Tamara Keith-Martin, Operations Head – Eva Life Science

SoundLines – part of the HealthChannels family of companies – connects intuitive AI technology with clinical expertise. Data is harnessed to provide more personalized care, while improving efficiencies for providers and Care Team Assistants.
"SoundLines supports HealthChannels' skilled labor force at the point of care by incorporating meaningful and impact focused technology such as Amazon's medically accurate speech-to-text solution, Amazon Transcribe Medical, into the workflows of our network of Care Team Assistants, Medical Scribes and Navigators. This allows the clinicians we serve to focus on patients instead of spending extra cycles on manual note taking. Amazon Transcribe Medical easily integrates into the HealthChannels platform, feeding its transcripts directly into downstream analytics. For the 3,500 healthcare partners relying on our care team optimization strategies for the past 15 years, we've significantly decreased the time and effort required to get to insightful data."
Vadim Khazan, President of Technology - SoundLines