New AWS Web Site & AWS Quick Reference Cards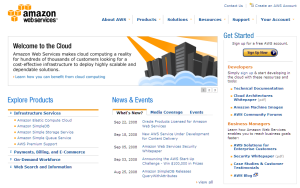 Earlier this week we launched a revised version of the AWS web site.
The new site offers better navigation and easier access to the content related to each service. All of the relevant options and links are available in a series of convenient pull-down menus.
It is now much easier to find AWS news, events, and media coverage. Dedicated sections on the right side provide convenient access to information of interest to developers (including the once elusive AMI directory) and to business managers. There's information about user groups (including some guidelines for starting your own) and an ever-growing set of case studies.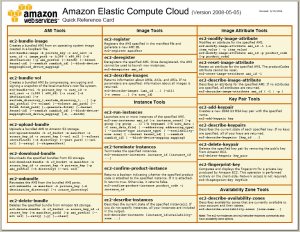 We also rolled out a series of AWS Quick Reference cards.
Available in PDF form, the cards summarize the most important data types, function calls, and command line tools for each service.
Cards are now available for AAWS, DevPay, EC2, FWS, Mechanical Turk, and SQS, with more to follow before too long.
Print these out, tape them above your desk, and show your colleagues that you are an AWS-powered developer!
— Jeff;