Conversations with Leaders
Hosted by AWS Enterprise Strategists
AWS Enterprise Strategists meet with cloud leaders from commercial enterprises to the public sector, hearing their perspectives on innovation at scale when it comes to people, culture, and organization. Each of these video interview explores topics such as cultivating next level leaders, dealing with failure, keeping up with the ever increasing pace of technology, and staying inspired.

Podcasts
Marcy Klevorn
Chief Transformation Officer
Ford Motor Company

Bringing Autonomous Driving, Connected Vehicles,
and Smart Cities Together
Connectivity, autonomy, and sharing are transforming the automotive industry and changing the way we access transportation. In this podcast Marcy shares how she has applied cloud technologies, agile teams, partnerships, and acquisitions in order to accelerate Ford's transformation from a manufacturing company to a pioneering mobility company.

Klaus Salchner
VP of Engineering
Realtor.com

Enabling Enterprise Transformation
through Culture and Skills
Business leaders must consider the skills required to adopt any new technology at scale, especially when transforming a workforce. Klaus Salchner from Realtor.com describes his approach to AWS adoption, building a center of excellence, and the importance of having a strong cultural backdrop when bringing new engineering talent into an organization.

Mark Schwartz
Enterprise Strategist
Amazon Web Services

Business Leadership
in the Digital Age
We speak with Mark Schwartz about his latest book and how the relationship between IT and non-IT leaders is changing. Mark discusses why leaders must throw out old models and stereotypes that pit suits against nerds, and instead, foster a space of collaboration and shared mission that puts technologists and business people on the same team.

Charles Beadnall
Chief Technology Officer
GoDaddy

Charles is responsible for ensuring GoDaddy engineering delivers a more powerful, integrated experience to customers through the adoption of key technologies and capabilities like public cloud and machine learning. Before joining GoDaddy in 2013, Charles was responsible for ad serving and personalization platforms at Yahoo! Prior to Yahoo!, he held engineering leadership positions at Metaweb Technologies, Verisign and WR Hambrecht + Co.
Ed Smith
Chief Technology Officer
Anthem

Ed Smith is Chief Technology Officer at Anthem Inc., the largest managed healthcare, for-profit company in the Blue Cross and Blue Shield Association. Mr. Smith has more than three decades of experience driving product engineering and technology rationalization across industries. He also is a nationally recognized speaker on enterprise agile and DevOps, data strategy. real time analytics and driving transparency and alignment of investments.

Rob James
Chief Technology Officer
Qantas

Rob James is the Chief Technology Officer at Qantas. Involved in IT and Technology innovation for over 15 years, Rob formerly was formerly CIO (Australia) at William Hill and CTO of Echo Entertainment Group. With experience in software engineering and management, Rob has also been involved with many start-ups and consulting engagements.

Adam Raymer
Vice President (Former)
GE

Adam was Vice President of Public Cloud at GE until early 2019, where he held numerous technology roles since 2005 including Principal Technologist, End User Services Leader, and Enterprise Architect. Adam now serves as Executive Director at JPMorgan Chase & Co.

Steve Day
EGM Infrastructure, Cloud and Workplace
National Australia Bank

Steve is responsible for the management of Infrastructure, Cloud and Workplace at National Australia Bank. He has over thirty years of experience managing technology teams of which eight years was focused on building and supporting cloud-based technology. He has passion for building customer obsessed, innovation based cultures within large enterprises.

Ann Carver
Chief Information Officer
Coca-Cola North America

Ann is responsible for IT strategy and customer-centric solution delivery. She has a background in front-office and enabling solutions, e-commerce, business analytics, and business integration initiatives, and has held roles across a broad range of business functions with domestic and global responsibility.

Shaown Nandi
Chief Information Officer
Dow Jones

Shaown Nandi is responsible for Cloud, DevOps, End-User Support, Networks, Infrastructure, and SaaS applications. He has a deep focus on Cloud Services and has led the relationships with Amazon and Google and driven Dow Jones adoption of public cloud. Prior to News Corp, Shaown was a global technology executive at IBM. He managed product development teams in the cloud space, led the NA technical sales teams for Cloud Service, and worked in transformation within the CIO's office.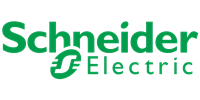 Hervé Coureil
Chief Digital Officer
Schneider Electric
Hervé Coureil assumes the role of Chief Digital Officer for Schneider Electric, a company leading the Digital Transformation of Energy Management and Automation. Prior to his current role at Schneider Electric, Hervé has served as their CIO and has spent over 15 years in finance, business development, and M&A.

Mahmoud El-Assir
Chief Information Officer
Verizon

Mahmoud is responsible for developing and guiding Verizon's technology strategy across the company's internal technical infrastructure. His role includes overseeing Verizon's Data Centers and Cloud Strategy, Information Technology development lifecycle automation, Information Technology Network and Technical infrastructure with focus on transforming employee's technology experience.

Morgan Reed
Chief Information Officer
Arizona Department of Administration

Morgan is a results-oriented leader with a proven track record of inspiring and building strong performing teams. A problem-solver who improves business processes, he is a strategic thinker and decision maker who manages projects to align business goals with technology solutions.

Mohamed Al-Qaed
Chief Executive, Information & eGovernment Authority
Kingdom of Bahrain
Mohamed Al-Qaed is the man behind many of the technological innovations changing the lives of hundreds of thousands of Bahrain residents. He helped to establish the security framework for government information and played an active role in the development of the Government Data Network and Smartcard Infrastructure.

Drive growth, accelerate innovation, and reduce costs
Learn more about Enterprise Cloud Computing on AWS