by Miriam McLemore, Enterprise Strategist, AWS
To engage with their business partners more effectively, CIOs must put technology aside and focus on their internal and external customers. Learn how getting consensus on priorities and precisely defining the desired business outcomes can help the CIO to identify gaps and overlaps in the IT portfolio and define clear options for achieving the desired capabilities for the business.

---
Digital business is now business as usual
Recent data shows 82% of CEOs have a digital business transformation program in place–and that number is growing. Executives and the Board across industries are looking to digital business initiatives to help grow earnings, mitigate vulnerability to disruptive competitors, and deliver differentiated customer experiences. This focus on digital has raised the profile of the CIO. With larger scope and impact, today's CIO plays a critical role in accelerating business-led digital innovation across the organization. Working backwards from the needs of the business and the needs of the customer, the CIO can unify IT and the business using cloud as an adaptive, agile foundation for digital business.
Becoming a customer-centric leader
Companies are becoming increasingly global. Products and services are becoming completely digital. Through it all, customer expectations are getting higher as they gain the power of information and choice.
Having the ability to keep up with this pace of change while at the same time responding
to market opportunities and disruptions requires business agility. IT leaders who take a customer centric approach can create the conditions in which that can happen.

Put the customer first
Amazon CEO Jeff Bezos has said that customers are "always beautifully, wonderfully dissatisfied," and that customer obsession is key for companies that want to stay vital and relevant in the marketplace. For the CIO, this means that every decision must be made with the customer in mind—and the customer's mind is always changing. Merging a deep understanding of what's possible by leveraging technology with an equally deep understanding of the business, the CIO can help transform how their company defines and drives value.

Even when they don't yet know it, customers want something better,
and your desire to delight customers will drive you to invent on their behalf.
—Jeff Bezos
Build alliances
Collaboration between the CIO and other business leaders is key to the development of a successful business strategy powered by technology. The CIO and their leadership team must have a deep understanding of business priorities in order to form a vision of what technology can do and the value it can drive. CIOs who are close to the business are able to empower business outcomes through the effective use of technology.
Being actively involved in business strategy translates to direct improvements in IT performance, because it enables technology effectiveness and business effectiveness to be measured against common objectives. Aligning on priorities with the business also allows the CIO to make better investment decisions, and provides insight on how their partners view the function and value of technology.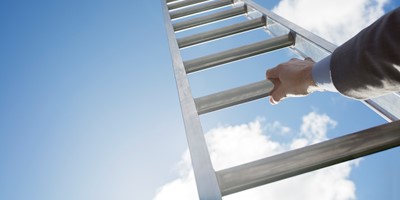 Ebook
Humility
Why it's so important in times of complexity and change
Conversations with Leaders Podcast
Opinions on the Customer Centric CIO
James Rinaldi, Chief Information Technology Advisor, NASA Jet Propulsion Laboratory
Miriam McLemore, Enterprise Strategist, AWS

---
Enterprise Strategist Miriam McLemore sits down with James Rinaldi, the Chief Information Technology Advisor of NASA's Jet Propulsion Laboratory, to discuss her new ebook "The Customer Centric CIO." Listen in to hear James' thoughts on the ebook, the concept of being customer centric, and how he has lead organizations with this concept in mind.

---
What makes good leaders great?
Hear from other leaders on how they approach driving change.