Innovation across the Nordics
A secure and sustainable technology path for digital transformation in the public sector
With our dedicated Europe (Stockholm) Region, we can help you meet data locality, protection, and confidentiality requirements, wherever your organization is in the Nordics. Join the tens of thousands of public sector innovators across Denmark, Finland, Iceland, Norway, and Sweden, who already entrust AWS with their cloud needs across citizen services, e-learning, virtual care, transportation, and logistics management. Gain the control and confidence to run your organization with the most flexible and secure cloud computing environment available. Embrace the reality that anything is possible and get going today.
Watch: Success stories
Learn how the Nordic public sector uses AWS secure, resilient cloud technology to innovate quickly.
Machine learning on rails
Discover how VR FleetCare uses advanced technologies to keep Finnish rail on track.
Scalable genetic sequencing
Sweden's Science for Life Laboratory (SciLifeLab) provides DNA sequencing and analysis for research groups across the country.
Open data and the environment
The Finnish Meteorological Institute (FMI) uses the cloud for open data, higher availability, and scalability.
Rehoming refugees
SecureAppbox's mission to build and launch a secure national platform in just eight weeks in an effort to find 60,000 child refugees homes.
Transforming the ticketing system
Stockholm Public Transport has transformed its ticketing system to make sure everyone has access to a well-developed and reliable public transport.

Case study deep dives
Gleerups scales seamlessly to handle three times its normal traffic
Digital educational publisher Gleerups Utbildning (Gleerups) is a Sweden-based educational technology (EdTech) organization. Gleerups published its first textbooks in Lund, Sweden in 1826. Today, it provides learning materials digitally. Hundreds of thousands of students and teachers from tens of thousands of schools use the Gleerups platform every week.

Amid the global shift to online-learning due to COVID-19, Gleerups experienced huge spikes in users accessing its platform. Using Amazon Web Services (AWS), Gleerups scaled up to handle the increase in traffic, which allowed students across Sweden to stay on top of their studies.

Before 2014, the organization hosted its digital content with a smaller provider. However, as Gleerups grew, and distributed denial-of-service (DDoS) attacks threatened uptime, Gleerups knew it needed a more robust, scalable solution.

Gleerups's technical teams looked at major cloud service providers for the most reliable service with the best levels of data protection. Of these, the team determined AWS offered the quickest path to value, and Gleerups was able to migrate in a few weeks. Many of its staff had experience with AWS, and those who didn't could quickly get up to speed with available documentation, and adoption was cost-effective too.

By automating IT administration tasks using AWS, Gleerups gained the reliability and scalability it needed, and provided its team with more time to focus on building features rather than managing infrastructure. For example, the organization relies on Amazon Elastic Kubernetes Service (Amazon EKS) to detect and replace unhealthy nodes and handle patching automatically.

Migrating to AWS helped the organization adapt to changing needs and scale to meet demand as traffic to Gleerups tripled.

"Knowing we had a solid foundation in AWS meant we could concentrate on helping schools get the most out of digital learning. There's no way we could have done this with our previous provider."

- Gent Wennmo, Project Manager for Digital Development and Chief Systems Officer, Gleerups Utbildning


Our customers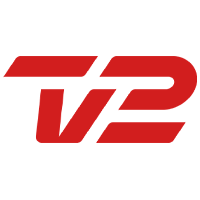 AWS Innovation Handbook

AWS Innovation Handbook

A guide to help you place innovation at the core of your organization in your journey to cloud adoption. Amazon Web Services (AWS) can help you make your idea a reality—no matter the size of your organization or the scale of the opportunity.


Security and compliance

Security and compliance

We offer the most comprehensive set of services, tooling, and resources to help you to protect, use, and – when appropriate – share your data.

Learn more about:

Storing data locally

Storing data locally

The AWS Europe (Stockholm) Region allows customers with data localisation requirements to store their data locally, with the assurance that the content will not be moved except in the event of customer authorisation. Customers can capitalise on the AWS Nordics (Stockholm) region with the assurance that they always control their data and can encrypt, move, and manage their retention.

Digital government

Digital government

Our secure, resilient cloud infrastructure already helps the Nordics public sector share new thinking and ideas in ways that are both cost-effective and scalable. In this eBook, you'll learn more about digital government successes across telehealth, transport, elections, cybersecurity, and more.

Transport and logistics

Transport and logistics

Cities are no longer only just smart. They also learn. In our latest eBook on transportation, you'll discover how cities around the world are delivering breakthrough innovation in the cloud, which means transport and logistics are finally on the right track and better supporting the needs of cities.

Healthcare

Healthcare

COVID-19 accelerated digital transformation in healthcare far beyond even the boldest expectations. Today, secure, resilient, scalable cloud innovation is unlocking faster genetic sequencing, telehealth, virtual care, and more. Learn about these quantum leaps forward in our related eBook: Future of Healthcare in the Cloud.
Expand your knowledge. Gain new insights.
AWS Partners
The AWS Partner Network (APN) is the global partner program for AWS. It focuses on helping APN Partners build successful AWS-based businesses or solutions by providing business, technical, marketing, and go-to-market support.