Featured Case Study
By rolling out AWS Remote Work solutions, Juniper can support business continuity and connect residents with family and clinicians. Juniper manages aged care facilities across Western Australia. The organization uses Amazon Chime to facilitate communication between its communities, Amazon Connect for distributing recorded information, and Amazon WorkSpaces to enable employees to work from home.
Remote Employee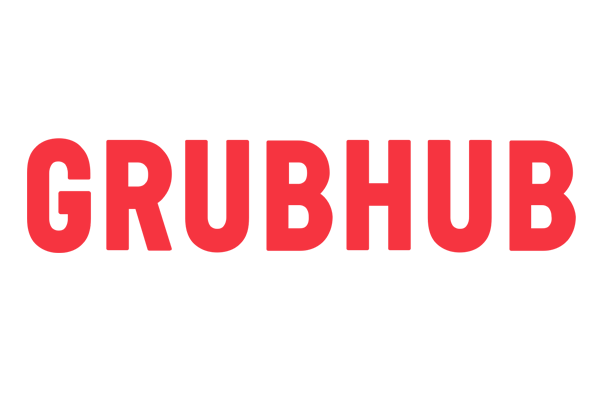 "GrubHub, Inc. is a billion dollar food-service online and mobile platform featuring the largest and most comprehensive network of restaurant partners in the US. As an essential business to support local restaurants and promote the safety of our drivers, GrubHub leveraged Amazon WorkSpaces to ensure business continuity and support the safety of our employees by moving all departments to a Work From Home (WFH) model. The Corporate Cloud Services team at GrubHub was able to scale from a handful of Amazon WorkSpaces to over 1,200 in two days. Amazon WorkSpaces easily accommodated our real-time customer communication and contact channels allowing 100% of our workforce and new employees to be WFH, accelerating our BYOD (Bring Your Own Device) strategy. GrubHub will be able to sustain our high-quality standards for customer service during this uncertain time while having the ability to scale up or down quickly based on new information and changing work patterns. GrubHub now has the flexibility to control cost and scale this virtual desktop environment to meet the current needs and future needs of our customers, restaurant partners, and drivers for whatever comes next."
- Justinian Fortenberry, Chief Information Security Officer – Grubhub Holdings, Inc.

"TC Energy was well poised to handle a remote worker situation in response to COVID-19. The Calgary-based energy company has nearly completed a comprehensive migration from its own data centers across North America over to AWS, which enabled it to pivot quickly and get staff online from home. It's using over 500 Amazon WorkSpaces seats today to keep everyone connected, and ensure that millions of people across North America are be able to continue to receive the energy they rely on every day."


Athabasca University (AU) is Canada's online research university where most of the staff already work remotely. As the realities of Work From Home hit with COVID-19, AU had to act quickly to get about 180 staff across Alberta who only had office desktops a way to connect from home. IT staff wiped laptops that weren't being used, installed a new operating system, and loaded them with AWS WorkSpaces. Within a few days, all these staff could now work remotely for the first time.

Firstmac is Australia's largest non-bank lender with operations in Australia and the Philippines. The company has provided over 100,000 home loans and manages over $12 billion in mortgages and cash investments. Firstmac adopted Amazon WorkSpaces to support business continuity and remote working for its employees.

"We started using Amazon WorkSpaces when we noticed capacity constraints in our traditional VDI environment as it became difficult to accommodate new users. We are very familiar with AWS as we run 90% of our core business applications on the AWS cloud. We started using Amazon WorkSpaces for two reasons, firstly to accommodate the overflow of new users, and secondly to enable working remotely if there was a situation in which people couldn't get to the office and were faced with a situation working from home.

In January of this year, we started reviewing our business continuity plans after the eruption of the Taal volcano, which affected Manila, where one of our offices is located. We saw WorkSpaces as a solution for our short-term expansion of remote access. During February we began planning for a response to the developing pandemic situation and needed to transition the whole workforce to remote access. We realized we could easily accommodate a larger workforce and by the first week of March we had gone from an original group of 30 WorkSpaces to 400 in about two weeks. Working from home is a new phenomenon for most of our staff but WorkSpaces has made that adjustment go smoothly. Our staff are set up to be productive remotely and with the flexibility of WorkSpaces we can ramp up/down and change configurations easily."
– Robert Cooper, Head of IT Operations, Firstmac

Sage is the global market leader for providing business management solutions comprised of accounting, financials, enterprise management, people & payroll, and payments & banking. Sage serves three million customers across 23 countries and is used by more than 7,500 Accountants and Tax Agents. Its Sage HandiTax module processes more than 6 million tax returns a year, representing approximately 40% of all ATO tax agent prepared lodgments. Sage is using Amazon AppStream 2.0 to deliver a robust software-as-a-service (Saas) offering for their flagship software Sage HandiSoft.
"In working closely with our Accountant customers, we recognised the need for a staged approach in delivering our market leading Handisoft Application Suite as a cloud solution. Our customers were looking to address immediate cost, security and accessibility concerns related to managing their own IT infrastructure, whilst at the same time looking to benefit from new cloud technologies. Through our partnership with AWS and their Amazon AppStream 2.0 technology, we launched Handisoft Online in January 2020. It's a managed service, accessible from any web browser on any device, that delivers our entire Handisoft suite as a SaaS solution.

With the criticality of remote work that the COVID-19 pandemic has introduced we are grateful to AWS for their support in helping us deliver Handisoft Online at an important time of need, and allowing us to stay focused on releasing our next generation of cloud native applications for Accounting firms."
– Kerry Agiasotis, Executive Vice President APAC, Sage

By using the Amazon Chime SDK and with the commitment and competencies of our fantastic team, we were able to bui multi-party video interaction capabilities in our virtual classroom application for schools in Italy in under 8 days", said Emanuele Putignano, CEO. "We have been pleased with the Chime SDK service and support team. The feedback from teachers and students using our application has been excellent.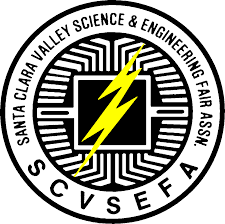 Due to the COVID-19 situation, our board decided seven days before our March 12th event to make the science fair 100% virtual in order to minimize risk to students and judges, while still acknowledging the incredible time and effort that students had invested in their projects," said Larke Reeber (SCVSEFA Director), "The Amazon Chime team jumped in to help set-up over 1,000 no-host video conferences for the event and was there every step of the way, all at no cost to our organization. We received great feedback from the participants of the Synopsys Championship virtual event where over 1,000 students presented their projects to 500 judges in approximately 1,900 video conferencing sessions. We would not have had a fair withoutAmazon Chime and it worked exactly as we needed it to.

"We built the telehealth audio and video calling capability in our CareMonitor app using the Amazon Chime SDK in under a week. In the CareMonitor app, COVID-19 patients are asked daily symptom questions and biometric data like temperature, heart rate and oxygen saturation is collected to gauge their current health status. If the patients deteriorate during the course of the day, they can send a message on the app, which is picked up immediately and the team can use the built-in video calling functionality to contact the patient and assess the situation. We can scale our telehealth app to support over 7000+ clinics and are getting good feedback from participating clinics so far. The CareMonitor telehealth application is making it easy and safe for patients and healthcare providers to connect for one-on-one or group consultations of up to 100 participants."
- Deepak Biswal, CEO - CareMonitor

"Due to the COVID-19 crisis, hospitals across the globe have had to implement visitor restriction policies. Medical providers continue to face a big challenge in keeping patient family members informed. We needed a HIPAA-compliant video conferencing solution that could integrate with our existing iOS and Android messaging applications that are used at hospitals across the country. Amazon Chime SDK allowed our engineers to add two-way video communication into our mobile apps within one week. Families have been grateful to have reliable remote communication with patients and their clinicians, and the feedback from users has been overwhelmingly positive."
- Jeff Eubanks, VP of Engineering - EASE Applications

"The City of Port St. Lucie is led by a five-member elected council, which sets policy and determines the long-term vision for the city. Due to the rise in remote work for our employees, we decided to use Amazon Chime across several departments. We were also able to integrate Amazon Chime with our Active Directory, enabling our employees to instantly message each other. Thanks to Amazon Chime, we can continue to communicate and serve our city while keeping our employees safe."
- Bill Jones, CIO, City of Port St. Lucie

"When the COVID-19 pandemic interrupted our clients' ability to conduct in-person research, we decided to add real-time video to our platform Our goal was to support high-quality, remote focus group activities and in-depth interviews (IDIs). At first we wanted to integrate an existing solution but we were unable to find a video conferencing platform with enough flexibility to add new features like automation of tedious tasks. So we decided to build our own solution with the Amazon Chime SDK. In just 3 days, we built a proof-of-concept and 3 weeks later we were ready to launch "Focus", our new real-time video chat solution. Traditionally, market research professionals had to communicate with several vendors to record, transcribe, and analyze qualitative data from video activities. With the Amazon Chime SDK, we've built a fully integrated solution that gives our clients everything they need in a single platform. We never had so many requests for a demo and people have been impressed with what Focus can do. Amazon Chime SDK gives us the ability to innovate incredibly fast and change the way businesses conduct qualitative research online."
Peter Nijssen, Chief Technology Officer - CMNTY
When the COVID-19 pandemic arrived, Hankook's interest in remote operations suddenly became a necessity for meeting its customers' contact center demands. The company turned to Amazon Web Services (AWS), implementing Amazon WorkSpaces—a managed, secure desktop-as-a-service solution—to quickly enable a home work environment for employees. Soon, the company plans to expand its remote operations in the cloud by migrating its on-premises telephone system to Amazon Connect, an easy-to-use omnichannel cloud contact center. Together, the AWS solutions will enable Hankook to reduce costs associated with on-premises operations while providing unwavering business continuity to its customers.
Changhee Kim, Deputy General Manager – Hankook
One particular benefit of Amazon WorkSpaces came to light after the COVID-19 pandemic emerged: in 1 week, Kyowa Kirin deployed 300–400 additional Amazon WorkSpaces, reaching 1,600 total across the United States and Japan, allowing homebound employees to immediately access their desktops and work remotely. And since Amazon WorkSpaces doesn't limit the usage period or the number of active WorkSpaces, Kyowa Kirin plans to expand to more than 2,000 in a year, depending on its user requirement.
Takayuki Kusumoto, Manager, ICT solutions department – Kyowa Kirin
Being tech forward thinking makes us a bit of an outlier in our industry, but it has helped us grow our business tremendously. Amazon WorkSpaces was a game changer for us. It offered a better solution to deploy cloud desktops and move away from a cumbersome VPN with our partners in India. The solution has provided us a way to connect all of our systems while adhering to industry security standards as our secure data stays on our network instead of partners local devices. We are a human capitol focused business. We operate multiple call centers with over 800 people to work with clients. Call centers are packed so we had to be ready to get people out of the when the COVID-19 pandemic began. Amazon WorkSpaces was perfect solution for enabling work from home and working with our clients remotely. We got 95% of our staff working from home in 13 days. We had hoped for 50% of our clients to take to the solution, however an overwhelming majority of our clients implemented the solution and in about 5 days we connected Amazon WorkSpaces to 9 different organizations systems flawlessly.
Chris Repholz, Chief Growth Officer – MRS BPO

"As a municipality, our people depend on us. We cannot stop running. In compliance with Italy's measures to combat Covid-19 and to help reduce the movement of people as much as possible, we worked with AWS to implement Amazon WorkSpaces. Our employee's safety as well as the safety our city's people are the top priority. WorkSpaces allowed us to enable 600+ employees to work from home and stay safe. We can keep working on our projects uninterrupted, because we have access to the applications on the company intranet as if we were at the office desks (this solution has made the activation of smart working very fast and scalable, ensuring the integrity and security of our information assets and systems). We will be able to work for months utilizing the capabilities Amazon WorkSpaces."
Riccardo Castrignanó, Dirigente Tecnico, Comune di Cagliari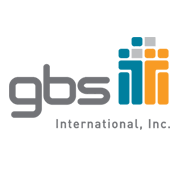 "The vacation industry was effected by the COVID-19 pandemic and in order to maintain business continuity we needed a solution that would allow our employees to access our CRM and PBX platform remotely. We worked with Nub8 to assess the organization and develop a plan to enable over 160 employees to work remotely via Amazon WorkSpaces. With Amazon WorkSpaces we eliminated the complexity of managing hardware inventory, different OS versions and patches, and simplified our desktop delivery strategy. Nub8 helped us deploy all of our WorkSpaces in under 48 hours, which allowed us to continue business as usual as fast as possible. GBS International has employees around the globe and WorkSpaces provided us a solution that could support our employees in different geographies. We will continue to integrate WorkSpaces in additional areas of the company as we move forward. We were able to ensure our business was running in the midst of the pandemic and save 50% versus traditional VDI solutions."
Orlando Campanioni, IT Director, GBS

"We were looking to migrate to the cloud from our on-premises VDI solution and selected Amazon WorkSpaces because it had the better end user experience and performance than other solutions we tested. When the COVID-19 pandemic began we scaled-up our use to 500 users in less than a week. Now our employees access WorkSpaces through a thin client or Chromebook device we provide, or through their own device, and are as productive as when they were in the office.
Jeffrey Shaw, Executive Vice President, Chief Information Officer, EMPLOYERS

Remote Contact Center Agent
When the U.S. economy ground to a halt in response to the COVID-19 outbreak in March, states experienced a dramatic surge in unemployment claims. The Rhode Island Department of Labor and Training (DLT), which manages unemployment insurance (UI) claims for state residents, received more than 140,000 initial claims for the unemployment insurance (UI) program in the first 45 days. "There was no way we could code our old-school mainframe system to process all the new UI claims and handle PUA claims," says Scott Jensen, director of DLT. The state needed an immediate solution. With the help of AWS, DLT and its technology partner — the Rhode Island Department of Information Technology — designed, configured and implemented Amazon Connect in just 10 days. On April 19, its first full day of operation, the new IVR/IWR solution enabled nearly 75,000 Rhode Island residents to successfully file continuing claims.
"The way consumers research, shop, and buy online changes rapidly; this is no different for insurance which is why we've adapted a culture of innovation. Our team's number one goal was to move our contact center to the cloud so that we could stop maintaining our physical infrastructure and focus on building an unforgettable customer experience. With Amazon Connect, we are fully confident that our contact center can continue to grow and innovate alongside our company. Recently, when we had to move our agents to a work-from-home environment, we were concerned our agents would have connectivity issues since many of them live in rural areas; that hasn't been true. We've seen agents at home with their family streaming TV have no call quality or connectivity issues. Since deploying Amazon Connect, we've transitioned all 250 agents to a softphone setup. Our agents are happy that everything just runs off their laptops instead of being constrained by desk phones and wires at their workstations, it's really that simple."
- Steven Ficko, Director of Technology - RATESDOTCA

"When we migrated to Amazon Connect, we were also looking for a contact center solution that would allow us to be flexible and continue our operations in case of an emergency. In light of the COVID-19 pandemic, Amazon Connect was at the core of our business continuity plan. When we heard of the potential health risks to our employees in the office, we were proactive and prepared with a solution that would allow our customer care agents to work remotely. As soon as we heard Pasasdena's 'Stay-at-home' orders where we are headquartered, it took us less than a week to set our agents up safely at home. Because of Amazon Connect, we were able to respond faster than we could have imagined."
Eric Liang, Chief Information Officer - Spokeo

Direct Interactions, a leader in work-at-home contact centers, relies on Amazon Connect to route calls to their remote workforce. Jonas Nicholson, Direct Interactions' CEO, shared that "When working from home is the only option, Amazon Connect performs even when the kids are gaming or streaming Netflix on the same home network. Our previous providers used a licensing model which discouraged our team from letting our agents work less hours. Amazon Connect pay-as-you-go pricing allows us to add new agents simply by creating new users in the Amazon Connect console and it helps us save money by doing so.
With Amazon Connect the toughest part of onboarding new agents is the client content, systems training only takes less than 20 minutes. Our agents have found Amazon Connect to be extremely easy to use, and enables them to be productive within their at home environment. Amazon Connect has been the best thing that could happen to our business. Our agents are happier with the flexibility of their work, we're glad to give our agents the opportunity to be comfortable in their work environment, and we've seen a dramatic decrease in agent churn."
What started as an after-hours call center designed to provide greater support under normal circumstances came with unforeseen benefits during a crisis. Though Johns Creek city hall had to physically close its doors, residents could still access the contact center, now automated to be 24/7. The city was able to respond immediately to its citizens' changing needs by configuring their existing chatbots to their regular contact center hours. This took all but five minutes with Amazon Connect. Thanks in part to AWS-backed innovation, Johns Creek was able to continue doing what a city should: support its citizens and provide a steady, calming presence in a time of crisis.
"When we're handling tens of thousands of calls per week, we need 100% reliability from our contact center. Amazon Connect provides exactly that. At Traeger Grills, we need our agents helping customers while they're working from home. That's exactly what we have with Amazon Connect. The days of point-to-point circuits, complex software installations/configuration, user-based licensing and long-term contracts are a thing of the past. Our agents can support customers from anywhere in the world using with an internet connection, web browser and a headset. Given the situation over the past month or so, we've been able to deploy hundreds of work-from-home agents on Amazon Connect without any issues whatsoever. It's awesome! "
- Bryan Teggart, Head of Customer Experience Operations & Analytics – Traeger Pellet Grills


"We were made aware of a critical need for acrylic Aerosol Boxes to protect doctors performing intubations from the deadly virus. In helping to respond to this, my team added the product to our web portfolio and ran an ad campaign to help get these life-saving products produced and shipped quickly. We starting getting calls and orders around the country from doctors, doctors' families who are petrified for their loved ones to go to work, and even churches and local businesses looking to purchase and donate these to their hospitals. The amount of demand quickly overwhelmed our small business and we needed a contact center solution quickly route the calls. Enter Amazon Connect. Within minutes, we had a fully functioning call queue in place, routing Aerosol Box orders in one direction and regular orders in another. While this has certainly been some crazy unexpected times, I'm proud to be a part of helping to protect doctors who are fighting this pandemic and I'm beyond proud of our eagerness and drive to ramp up production, forget about profits, and get these life saving devices in the hands of medical professionals ASAP."
- Larry Shore, Owner – Shore Plastics

"American Preparatory Academy succeeds by enabling our students to excel in their academic environment. When we heard about the possible effects of COVID-19, we knew it was important to take early action that would help not only ensure the safety of our students, but of our community as well. Our state mandated that we provide our students with an all-remote learning platform. We had already started preparing for this , however we were unsure on how to extend our IT support to a remote learning environment. We needed to be able to handle the influx of calls and questions that our newly remote students would face. We met with the Amazon Connect team, and within 2 hours we had a fully deployed contact center that supported our IT employees from anywhere with just a laptop and internet connection. Amazon Connect has been a lifesaver for us and we're grateful that we're able to continue to give our students a valuable learning experience."
- David Bowman, IT Director - American Preparatory Academy

"In the food industry, the COVID-19 pandemic forced restaurants to fill hundreds of take-out orders. We were unprepared to handle a massive increase in call volumes, customers were experiencing busy tones and calls were dropping left and right. We make good Mexican food, we are not experts in technology, but Bizcloud Experts helped us quickly design a solution transforming our Point of Sale staff to agents on Amazon Connect. In a matter of just 2 days we were able to start taking increased call volume on Amazon Connect. Our orders increased by 91% and complaints reduced by 87% on day 1 of the deployment. Amazon Connect and Bizcloud Experts helped save our business."
Jovany Sandoval, Co-owner - Margarita's Mexican Restaurant
"When customers book a hotel room with Best Western, we want to ensure that they have the most reliable customer support providing them with the best possible travel experience. So, we decided to migrate our largest contact center in Milan, Italy to Amazon Connect. Our Milan contact center supports 14 languages in over 35 countries and we were able to complete 44% of the contact flows needed before COVID hit and we heard our physical contact center would be closing within a week. This didn't stop us and with Amazon Connect, we successfully migrated our European contact center in just 1 month and had all our agents remote within 1 week. Since then, we estimate that our annual telecom expenses were reduced by more than 40% because of the complete removal of all local provider circuits and associated hardware. And finally, dynamic prompting with Polly has allowed us to eliminate 96% of pre-recorded prompts across 11 different languages. Without Amazon Connect, who knows if we would have been able to keep our agents online."
Steven Walmsley, IT Architect – Best Western

"At Fujitsu, as a global IT Services company, we exist to keep our customers' businesses running, and strive to give the best possible experience across every customer touchpoint. In our continual pursuit to evolve the way we deliver services, we implemented Amazon Connect as a 2-month proof of concept, with 150 agents initially supporting 18 key customers from one of our contact centers. In this timeframe, with ~30,000 individual customer interactions, totaling >5,100 hours of customer contact, we made marked improvements in our customer experience. Following the success of this pilot, recognizing the benefits that Connect has had on our customer and employee experience, we are implementing Connect globally. With >4,000 agents equipped with Connect, supporting >135 of our customers, we will be delivering additional value across >302,000 monthly customer interactions, further improving our global consistency. Additionally, with no dependency on disparate, on-premise systems, in addition to driving customer experience improvement, Connect will play a crucial role in our contact center service evolution."
Fleur Copping, VP Head of Global Strategic Alliances - Fujitsu Group
"Our heating oil business in the UK –Watson Fuels– is seasonal by nature, which means our contact center needs to be able to handle spikes in customer service calls during the winter. Traditional PBX platforms struggle to scale, and when facing a large capital investment to upgrade the PBX, we made the decision to move to a cloud-based voice and contact center solution called Amazon Connect. This avoided the worry of maintaining hardware for over 100 agents across 3 regional call centers and buying additional seat licenses during our peak season. When we migrated to Amazon Connect, we expected all of the benefits of the cloud, but we didn't fully appreciate the agility it would give us, particularly during the complexity presented by recent global events. With the assistance of the Amazon Connect platform, we have been able to continue to service our customers virtually seamlessly while working remotely. Meanwhile, using the experience gained in the UK, we have also been able to stand up several cloud-based contact centers in North America in a short period of time with a move to Amazon Connect."
Richard Delisser, CIO Land Segment - World Fuel Services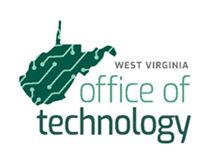 "The phone systems in use were not built to handle the extreme call volume we were experiencing. We knew some of our phone systems were running older equipment and would not be capable of managing the load. We didn't have the kind of dynamic call management at the beginning of a call that could help alleviate callers from sitting on hold," says Spence. On the afternoon of April 10, WVOT selected AWS and Smartronix, a Premier Amazon Consulting Partner, to implement Amazon Connect, a cloud-based contact center solution. Amazon Connect was soft launched approximately 72 hours later. By April 20, the new Amazon Connect was fully rolled out and processed a record 61,252 calls in one day.
The system was built to enable contact tracers to reach up to 11,000 new contacts each day. The automated text messaging system can text at a rate of 100 messages per second. In a week, hundreds of thousands of citizens receive texts.

"It's like contact tracing on steroids. We're able to handle a very high volume of communication with a reasonable amount of contact tracers because the system has these automated features. Without this very flexible, powerful cloud technology, I don't know how this would have scaled, frankly."
Lance Schine, Deputy Secretary - Maryland Department of Information Technology
Kansas turned to Amazon Connect, to move quickly to modernize contact centers for the Kansas Department of Health and Environment (KDHE) and Kansas Department of Labor (KDOL). KDOL unemployment claims department was receiving as many as 1.6 million calls a day—compared to the pre-pandemic norm of 1,700 calls daily. KDOL is now serving up to 300,000 minutes a day of calls.
"Our goal was to serve more Kansans every day, and we are doing that. Our agents can hear the relief in callers' voices when they are finally able to speak to a person after they had been calling without success in previous weeks. It is highly fulfilling for them to help residents in need at this time."
Kate Davis, Legislative Liaison - Kansas Office of the Governor
The UK Post Office provides essential services for UK citizens and had to keep these available throughout COVID-19 lockdowns. At the peak of this period customer enquiries skyrocketed by 37% to 4000 contacts a week through their online 'contact us' form. Understandably customers needed to check information, be certain branches were open and confirm the services they required were available. We needed a way to communicate more effectively and so deployed Amazon Connect chat enabling our agents to provide customers instant responses to queries. The power of AWS combined with the urgency of the situation meant that we were able to deploy chat – from idea to done – in 3 weeks. Once live we've continued to iterate and improve the service with feedback from our customers and agents.
Benjamin T. Cooke, Digital & Branch Engineering Director – UK Post Office

"At Bellhop, when we think about our customers' next big move, we strive for a stress-free experience. Our contact center is a huge part of that. Our previous telephony solution required long and expensive implementations for new features, and its license-based model limited our ability to scale up or down depending on seasonality. We migrated to Amazon Connect just as the COVID-19 pandemic started, so, in addition to implementing a new solution, we had to also transition all our agents out of our call center and into a remote work environment. Our agents adopted Amazon Connect very quickly and were taking calls within the first hour, with little training needed. We've also integrated Amazon Connect into Salesforce, making our agent experience even more user-friendly. With bold ambitions of handling over a million calls per year, it's important that we provide all of our agents the most reliable and easy-to-use service. Amazon Connect has allowed us to seamlessly scale up our business for our busy summer moving season, saving us significant time and money. Amazon Connect is great because we only pay for what we use and are not locked down by annual subscriptions. The icing on the cake is that we have saved more than 70% per month as a result of our switch!"
William Davis, Director of Business Operations – Bellhop

"When we launched Bistrostack, Pringle Technologies' suite of services to improve restaurants' customer experience, we recognized a major need in the food services industry. Nearly 5-10% of all takeout orders were missed simply because a restaurant's phone line was in use, calls were dropped, or front of house employees weren't available. After one or two tries a customer often just gives up. So, we decided to deploy an Amazon Connect to help restaurants outsource their orders to a professional contact center. With Amazon Connect, we operate through one central contact center and leverage AWS Lambda to recognize which location is receiving an order based off the phone number calling. Plus, all of our agents can now work remotely with no quality issues or downtime. Now, our clients have lost $0 of revenue because of missed orders and their employees can focus on what they do best, serving customers."
Sudheer Sajja, CEO - Pringle Technologies

Remote Creative Professional
"We can work anywhere, anytime, with any artist, and are able to move from capital expenditures to operational expenditures to better fit the cashflow realities of animation and digital media production."
– Jeff Bell, COO Tangent Animation

"It can take some time to wrap your head around the cloud, and a lot of people don't realize how accessible it is with AWS. I am by no means an IT person, and I was able to migrate my entire workflow to AWS, in the middle of a project, in about a month. The process was very user-friendly, and I would encourage anyone considering the cloud for VFX to just test it."
– Bernie Kimbacher, Founder, Hive VFX

"The goal was to create a secure, in-home experience that closely matched being in the studio. Rather than investing in new 96-core, 1 TB RAM machines, our artists can log into AWS, work, log off, and power down."
– Chris Healer, Founder, The Molecule