Cadence Uses Dome9 Arc for Security and Compliance Automation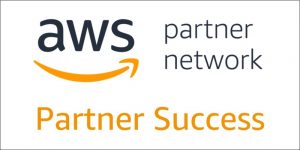 Cadence Design Systems, Inc. is a global technology company that supplies electronic design technology and engineering services to much of the semiconductor industry, including Fortune 100 companies. Cadence produces software, hardware, and silicon structures that are used to design integrated circuits, systems on chips (SoCs), and printed circuit boards.
Cadence originally ran their own datacenters, but as the enterprise expanded they began to outgrow the computing capacity of the on-premises system. Their team understood prior to moving to the cloud the implications of securing a cloud environment as it scales.
They sought to automate as many security tasks as possible while still proving to customers that their environment met high compliance industry standards, and that the security policies they created would be enforced.
Cadence looked to AWS Partner Network (APN) Advanced Technology Partner Dome9 Security to build a system that would enable the company to scale up quickly, efficiently, and flexibly in response to large customer orders.
Dome9 is one of the fastest growing born-in-the-cloud security startups fully hosted on Amazon Web Services (AWS), and their Dome9 Arc platform delivers agentless software-as-a-service (SaaS) cloud security and compliance automation, advanced identity and access management (IAM) protection, and active protection for enterprises as they scale their AWS footprint.
Read the full Cadence-Dome9 case study >>
The Solution
Cadence selected Dome9, which holds AWS Competencies in Security and Networking, to provide network security management and automated compliance. The Dome9 Arc platform has a deep visualization tool, Dome9 Clarity, which provides a granular view of customers' AWS Cloud assets.
Cadence has 770 security groups, 1,000 Amazon Elastic Compute Cloud (Amazon EC2) instances, and 115 Amazon Virtual Private Cloud (Amazon VPC) environments with real-time alerts in cases of misconfigurations.
The Results
With consolidated control over 50 AWS accounts in 3 AWS regions created by Dome9, Cadence can easily set up access for production teams, training sessions, and customers' DevOps teams to specific subnets using Dome9 Dynamic Access Leases. These leases provide time-limited access to ports and services and immediately revert a port to closed once the lease has expired.
Additionally, Cadence uses Dome9 active protection to enforce established security policies and keep regional data from being accessed by anyone outside of the defined region.
Dome9's network security management and automated compliance provides Cadence with many benefits:
Lower costs and accelerated time-to-market for products. Without Dome9, Cadence would have to spend an estimated $450,000 more annually on personnel and training.
Increased efficiency and agility allows their team to focus on higher level tasks.
Dome9's robust platform is certified for ISO 27001 and SOC 2 Type 2 compliance, in addition to providing continuous end-to-end compliance testing and reporting against industry standards and over 500 best practices. This allows Cadence to reassure customers that they are doing everything possible to keep their applications and data safe.
Learn More About the AWS Partner Network (APN)
The APN is the global partner program for AWS and is focused on helping APN Partners build successful AWS-based businesses or solutions. As an APN Partner, you will receive business, technical, sales, and marketing resources to help you grow your business and better support your customers.
See all the benefits of being an APN Partner >>
Why Work with an APN Partner?
APN Partners like Dome9 Security are focused on your success, helping customers take full advantage of the business benefits AWS has to offer. With their deep expertise on AWS, APN Partners are uniquely positioned to help your company at any stage of your Cloud Adoption Journey, and to help you achieve your business objectives.