Announcing our new beta for the AWS Certified Security – Specialty exam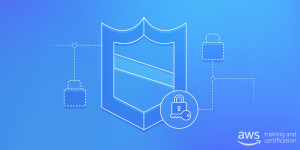 Take the AWS Certified Security – Specialty beta exam for the chance to be among the first to hold this new AWS Certification. This beta exam allows experienced cloud security professionals to demonstrate and validate their expertise. Register today – this beta exam will only be available from January 15 to March 2!
About the exam
This beta exam validates that the successful candidate can effectively demonstrate knowledge of how to secure the AWS platform. The exam covers incident response, logging and monitoring, infrastructure security, identity and access management, and data protection.
The exam validates:
Familiarity with regional- and country-specific security and compliance regulations and meta issues that these regulations embody.
An understanding of specialized data classifications and AWS data protection mechanisms.
An understanding of data encryption methods and AWS mechanisms to implement them.
An understanding of secure Internet protocols and AWS mechanisms to implement them.
A working knowledge of AWS security services and features of services to provide a secure production environment.
Competency gained from two or more years of production deployment experience using AWS security services and features.
Ability to make tradeoff decisions with regard to cost, security, and deployment complexity given a set of application requirements.
An understanding of security operations and risk.
Who is eligible
The beta is open to anyone who currently holds an Associate or Cloud Practitioner certification. We recommend candidates have five years of IT security experience designing and implementing security solutions, and at least two years of hands-on experience securing AWS workloads.
How to prepare
We have training and other resources to help you prepare for the beta exam:
AWS Security Fundamentals Digital| 3 Hours
This course introduces you to fundamental cloud computing and AWS security concepts, including AWS access control and management, governance, logging, and encryption methods. It also covers security-related compliance protocols and risk management strategies, as well as procedures related to auditing your AWS security infrastructure.
Security Operations on AWS Classroom | 3 Days
This course demonstrates how to efficiently use AWS security services to stay secure and compliant in the AWS Cloud. The course focuses on the AWS-recommended security best practices that you can implement to enhance the security of your data and systems in the cloud. The course highlights the security features of AWS key services including compute, storage, networking, and database services.
Online resources for Cloud Security and Compliance
Review documentation, whitepapers, and articles & tutorials related to cloud security and compliance.
Please contact us if you have questions about exam registration.
Good luck!