AWS May Webinars – Focus on Security
We have received a lot of great feedback on the partner webinars that we held in April. In conjunction with our partners, we will be holding two more webinars this month. The webinars are free, but space is limited and preregistration is advisable.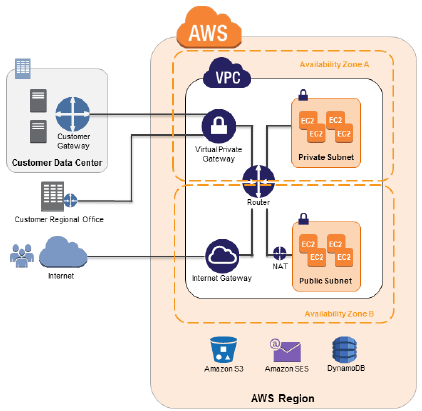 In May we are turning our focus to the all-important topic of security, and what it means in the cloud. When I first started talking about cloud computing, audiences would listen intently, and then ask "But what about security?" This question told me two things. First, it told me that the questioner saw some real potential in the cloud and might be able to use it on some mission-critical applications. Second, that it was very important that we share as much as possible about the security principles and practices within and around AWS. We built and maintain AWS Security Center and have published multiple editions of the Overview of Security Processes.
In our never-ending quest to keep you as fully informed as possible about this important topic, we have worked with two APN Technology Partners to bring you some new and exciting information.
May 20 – Log Collection and Analysis (Splunk and CloudTrail)
At 10:00 AM PT on May 20, AWS and Splunk will present the Stronger Security and Compliance on AWS with Log Collection and Analysis webinar. In the webinar you will learn how CloudTrail collects and stores your AWS log files so that software from Splunk can be used as a Big Data Security Information and Event Management (SIEM) system. You will hear how AWS log files are made available for many security use cases, including incident investigations, security and compliance reporting, and threat detection/alerting. FINRA (a joint Splunk/AWS customer) will explain how they leverage Splunk on AWS to support their cloud efforts.
May 28 – Federated Single Sign-On (Ping Identity and IAM)
At 10:00 AM PT on May 28, AWS and Ping Identity will present the Get Closer to the Cloud with Federated Single Sign-On webinar.
In the webinar you will learn how the Ping Identity platform offers federated single sign-on (SSO) to quickly and securely manage authentication of partners and customers through seamless integration with the AWS Identity and Access Management service. You will also hear from Ping Identity partner and Amazon Web Services Customer, Geezeo. They will share best practices based on their experience.
Again, these webinars are free but I strongly suggest that you register ahead of time for best results!
— Jeff;
Modified 01/05/2021 – In an effort to ensure a great experience, expired links in this post have been updated or removed from the original post.