Cloud security at AWS is the highest priority. As an AWS customer, you will benefit from a data center and network architecture built to meet the requirements of the most security-sensitive organizations.
An advantage of the AWS cloud is that it allows customers to scale and innovate, while maintaining a secure environment. Customers pay only for the services they use, meaning that you can have the security you need, but without the upfront expenses, and at a lower cost than in an on-premises environment.
More controls and increased privacy – all at a lower cost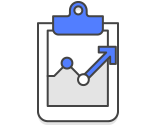 Have the backing of our extensive support network every step of the way

Real-time insight through AWS Trusted Advisor
Proactive support and advocacy with a Technical Account Manager (TAM)
Strategic advice to create In-Depth Security Solutions
Detect and respond to security issues with the Security Operations Playbook
The AWS Cloud spans 69 Availability Zones within 22 geographic Regions around the world, with announced plans for 9 more Availability Zones and three more Regions in Cape Town, Jakarta, and Milan.
Regions & Number of Availability Zones

US East
N. Virginia (6), Ohio (3)
US West
N. California (3), Oregon (4)
Asia Pacific
Hong Kong SAR (3), Mumbai (3), Osaka-Local (1), Seoul (3), Singapore (3), Sydney (3), Tokyo (4)
Canada
Central (2*)
*Located in the Montreal metropolitan area
Mainland China
Beijing (2), Ningxia (3)
Europe
Frankfurt (3), Ireland (3), London (3), Paris (3),
Stockholm (3)
South America
Sao Paulo (3)
GovCloud (US)
US-East (3), US-West (3)
Middle East
Bahrain (3)
New Regions (coming soon)

---
Improving Continuity With Replication Between Regions
In addition to replicating applications and data across multiple data centers in the same region using Availability Zones, you can also choose to increase redundancy and fault tolerance further by replicating data between geographic regions.
Meeting Compliance and Data Residency Requirements
You retain complete control and ownership over the region in which your data is physically located, making it easy to meet regional compliance and data residency requirements.
Protecting Data with Encryption on the Global Network

All data flowing across the AWS global network that interconnects our datacenters and regions is automatically encrypted at the physical layer before it leaves our secured facilities. Additional encryption layers exist as well; for example, all VPC cross-region peering traffic, and customer or service-to-service TLS connections.

Spend less time on compliance and more time running your business

APN Partners offer hundreds of industry-leading products that are equivalent, identical to, or integrate with existing controls in your on-premises environments. These products complement the existing AWS services to enable you to deploy a comprehensive security architecture and a more seamless experience across your cloud and on-premises environments.

A high standard of data privacy
Amazon knows customers care deeply about privacy and data security, and we optimize our work to get these issues right for customers.