Mission: Addressing food insecurity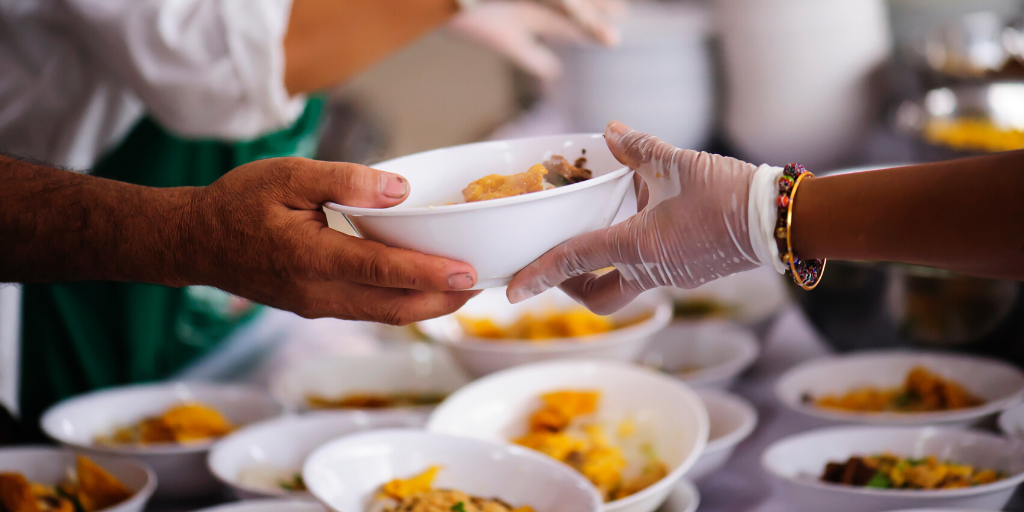 The topic of food insecurity is personal for so many of us. Both of my parents were school teachers in Pulaski County, Kentucky, a county that has a 21.3 percent food insecurity rate for children—the same rate of childhood hunger as where I live now in Washington, DC. According to the United States Department of Agriculture (USDA), more than 11 million children across the country struggle with hunger and live in food insecure households.
The impacts are felt far and wide. Research shows that undernourished children in their most formative years, from birth to age three, cannot learn as much, as fast, or as well. As children grow older, lack of enough nutritious food impairs children's ability to concentrate and perform well in school, and this can lead to behavioral, emotional, and academic disadvantages. As a nation, we talk a lot about improving the state of education in our country and about challenging kids to engage in science, technology, engineering, and mathematics (STEM). The truth is that without sustained nutrition, many kids start out with a disadvantage. But we can help address that.
Here are ways that Amazon Web Services (AWS) technology is helping address this challenging issue.
Visualizing data to help determine food distribution sites and help people find meals
According to the nonprofit No Kid Hungry campaign, kids in need in the United States are missing over 33 million school meals each day due to COVID-19 closures. With schools closed nationwide, No Kid Hungry built a tool on AWS called the Free Meals Finder, which helps families find free food distribution sites in their communities.
No Kid Hungry also uses AWS to consolidate, normalize, and visualize data from federal child nutrition programs to understand participation levels in school breakfast, school lunch, afterschool meals, and summer meals around the country. The data informs their strategic investments and helps them target school districts and communities where children do not have access to the food they need to grow and thrive.
To date, No Kid Hungry has worked with more than 450 schools and community groups across all 50 states, Puerto Rico, and the District of Columbia, providing more than $11.6 million to help their partners serve an estimated 4.5 million meals a day.
Creating mobile apps to make meals more accessible
The Houston Food Bank provides food assistance across 18 counties in southeast Texas through its network of more than 1,500 community partners. However, families in need often travel across town or wait in long lines to receive services directly from the food bank, unaware that the same resources may be available from a local church or school program that works with the food bank.
After Hurricane Harvey, in an effort to reach even more individuals, Houston Food Bank and Pariveda Solutions (an AWS Public Sector Partner) created a digital app built on AWS that makes meals even more accessible by showing users a map of available pantry locations. The app provides Spanish language support to serve the large population of Spanish speakers in the region.
Seeing unprecedented demand with the COVID-19 crisis, the Houston Food Bank is responding with distribution between 150%-200% percent higher than usual operation.
Fundraising on the frontline
On May 11, Robin Hood, New York City's largest poverty-fighting organization, hosted the Rise Up New York! Benefit. Robin Hood partners with over 250 nonprofits to support food, housing, education, legal services, workforce development, and more to New Yorkers living in poverty across all five boroughs. AWS and the AWS Professional Services team were asked to architect the website infrastructure and ensure the site could scale in time for the event six days later. The goal was to host a virtual telethon and to raise $100 million in support of New Yorkers impacted by COVID-19. Ultimately, it raised $115 million.
The need to help also was seen close to home with one of our AWS employees. Anuja Singh, a leader in our state and local government solutions architecture team, launched a fundraiser to serve individually wrapped meals to healthcare workers in New York, New Jersey, and Connecticut. This area has been hit hard by COVID-19, and she wanted to do something to show her appreciation for the dedication and service of doctors, nurses, and first responders. She also wanted to provide some economic relief to the local restaurants, which were not able to pay their staff salaries and to help those in need.
The $10,000 that she raised in three weeks has funded 1,408 individually packaged lunches that have been delivered to 13 hospitals and nursing homes, six police departments and fire houses, one teenage homeless shelter, and one family ill with COVID-19. In addition, seven restaurants were able to pay their staff through these donations. Anuja's story demonstrates the kind of positive impact that individual efforts can have on the people in our communities hardest hit by this pandemic.
---
I recently moderated a panel on addressing food insecurity for Washingtonian magazine with José Andrés, co-founder, World Central Kitchen, and Radha Muthiah, president and chief executive officer, Capital Area Food Bank. Both José and Radha are stepping up in big, heroic ways to tackle food insecurity. The panel took place on #GivingTuesdayNow, a global day of giving and unity focused on COVID-19 emergency response. To support their work, AWS is contributing $25,000 each to World Central Kitchen and the Capital Area Food Bank to contribute to the work each organization is doing to combat food insecurity. With World Central Kitchen, the funds will help them provide 2,500 meals to food insecure individuals. With Capital Area Food Bank, this will help further their mission to provide healthy food to people struggling with hunger and food insecurity. And since some of the most vulnerable in the COVID-19 crisis are children, we will make a $25,000 donation to Share our Strength, the nonprofit who runs the No Kid Hungry campaign.
Learn more about strategies for addressing food insecurity.