We have a variety of partners that provide software that can help you run and manage containers on Amazon Web Services. The partners on this page have certified their solutions to work with AWS.
Foundation Partners
These partners provide a unified container platform to simplify deploying your code, automating software release processes, and monitoring your application across multiple environments.
Docker
Docker, Inc. is the company behind the Docker open source platform, and is the chief sponsor of the Docker ecosystem. Docker is an open platform for developers and system administrators to build, ship, and run distributed applications. With Docker, IT organizations shrink application delivery from months to minutes, frictionlessly move workloads between data centers and the cloud, and can achieve up to 20X greater efficiency in their use of computing resources.

Mesosphere
Mesosphere is building the datacenter operating system (DCOS) to help enterprises unlock the next generation of scale, efficiency and automation. The Mesosphere DCOS pools datacenter and cloud resources, gives IT operators a much simpler administration model, and improves developer velocity with more modern abstractions and APIs for writing distributed systems.
Spotinist
Spotinst provides an intelligent workload management that automatically optimizes your AWS infrastructures to increase performance, improve availability and lower computing and storage costs. Spotinst uses a powerful prediction algorithm in the Amazon EC2 Spot market, that generates typical costs savings of 80-92%. Spotinst integrates with Amazon EC2 Container Service and provides the ability to run cost-aware Autoscaling clusters by provisioning highly available Spot Instances, with realtime cost spend monitoring capabilities. Spotinst also provides full visibility into Elastic Container Service ELBs, allowing ECS users to increase their performance, improve availability and lower the infrastructure costs.

Weave
Weaveworks provides simple to use developer friendly tools so you can quickly and simply network and visualize your containerized application. Weave Net lets developers create a secure network of Docker containers without worrying about port mappings, NAT, encryption, routing and the like. Weave Run provides simple DNS-based service discovery, load balancing and IP address management. Weave Scope automatically generates a map of your containerized application with all the connections between containers. Weave lets developers focus on containerized applications by taking care of connecting, observing and controlling the containerized application components - wherever they may be.

Rancher
Rancher Labs develops software that makes it easy to deploy and manage containers in any organization, running on any infrastructure.Rancher software is designed for DevOps teams, who rely on us to run mission-critical production workloads. With well over a million downloads, Rancher products have quickly become the tools of choice for teams serious about running containers in production. With Rancher, organizations can accelerate all aspects of their software development pipeline, from writing and testing code to running complex microservices-based applications.

Suse
SUSE, a pioneer in open source software, provides reliable, interoperable Linux and cloud infrastructure solutions that give enterprises greater control and flexibility. More than 20 years of engineering excellence, exceptional service and an unrivaled partner ecosystem power the products and support that help our customers manage complexity, reduce cost and confidently deliver mission-critical services. The lasting relationships we build allow us to adapt and deliver the smarter innovation they need to succeed—today and tomorrow.

Monitoring Partners
These partners help gather data on what's happening inside your containers, such as application response times, tracing capabilities, performance stats, utilization metrics, or even customized metrics. These data points combined with advanced alerting techniques help you monitor your applications to proactively resolve issues before they occur.
Datadog
Datadog is a monitoring service for dev and ops teams that develop, deploy, and maintain large-scale applications. Datadog will visualize, alert on, and correlate performance metrics for elastic infrastructure running on VMs or containers, as well as 100+ applications, tools and services. As your infrastructure scales and evolves, Datadog automatically tracks these changes so you have the real-time visibility you need to understand your application's health.

Dynatrace
Dynatrace integrates seamlessly with your cloud infrastructure on AWS and provides out-of-the-box application and cloud monitoring for your Dockerized applications in Amazon EC2 Container Service. Dynatrace auto-discovers your applications and services and gives you a real-time dependency graph of all your applications, microservices, and containers. Dynatrace provides you with the automated application-health problem and root-cause analysis information you need to quickly identify and understand performance bottlenecks in your environment.

Sysdig Cloud
Sysdig Cloud is the first and only monitoring, alerting, and troubleshooting solution designed from the ground up to provide unprecedented visibility into containerized infrastructures. Sysdig Cloud comes with built-in, first class support for Amazon ECS. Sysdig Cloud collects, analyzes, and displays your performance metrics in real-time, giving you the insights you need to uncover trends and abnormalities in real-time. Sysdig Cloud also automatically understands and maps the topology of your containerized infrastructure - all the way down to process-level communication.

CI/CD Partners
These partners provide continuous deployment solutions to update and reduce software delivery time to extend functionality of AWS Code service.
CircleCI
CircleCI's continuous integration and delivery platform helps software teams rapidly release code they trust by automating the build, test, and deploy process. Built for developers, CircleCI offers a modern software development platform that lets teams ramp quickly, scale easily, and build confidently every day. As a certified AWS solution partner, CircleCI can help test and manage Docker containers on Amazon Web Services with ease.

Cloudbees
The CloudBees Jenkins Platform is the proven, fully featured, enterprise platform for implementing Jenkins-powered continuous delivery (CD). The integration of AWS with CloudBees Jenkins Platform enables enterprise teams to easily run CloudBees Jenkins Platform on AWS and to seamlessly interact directly with AWS services from within Jenkins. With the Jenkins Amazon EC2 Container Service plugin you can leverage Amazon ECS to manage Jenkins cloud slaves.

Codeship
Codeship empowers you with a fast, secure, and fully customizable hosted Continuous Integration Service. You can set up Codeship in a matter of seconds and automatically deploy when your tests have passed.

Shippable
Shippable helps you achieve rapid DevOps! Easily build, test, and deploy Dockerized applications on your cloud infrastructure or ours. Shippable enables you to achieve continuous delivery without code or scripts and operate with the DevOps efficiency and deployment frequency of the world's great software organizations. Shippable seamlessly integrates with the world's great platforms and tools, such as Amazon Web Services, Google Cloud Platform, Docker, and GitHub, and with both multi-tenant SaaS and single-tenant Enterprise plans available, Shippable has an option to meet your scale, compliance and budget needs.

Solano Labs
Solano Labs provides a blazingly fast solution for Continuous Integration and Deployment. Solano CI dramatically reduces testing time for our customers, enabling developers to focus on building and innovating instead of waiting for test builds to finish. By harnessing our proprietary parallel optimization technology and our fully-managed cloud infrastructure, developers see test results 10 to 80x faster than existing solutions, saving time and money. With Solano CI, they can concentrate on creating software, not wrangling with test environments.

Wercker
Wercker is building the automation platform for the Modern Cloud. The wercker platform enables developers to rapidly develop, build and deploy containerized applications and microservices. With wercker, teams can increase developer velocity with custom automation pipelines using steps that produce containers as artifacts. Using the wercker CLI you can develop your code inside containers, run builds locally and spin up your environment, all on your laptop.

Security Partners
These solutions provide additional functionalities such as image scanning, runtime detection, compliance, and CI/CD integration to detect real time vulnerabilities and automatically prevent unauthorized and suspicious activities.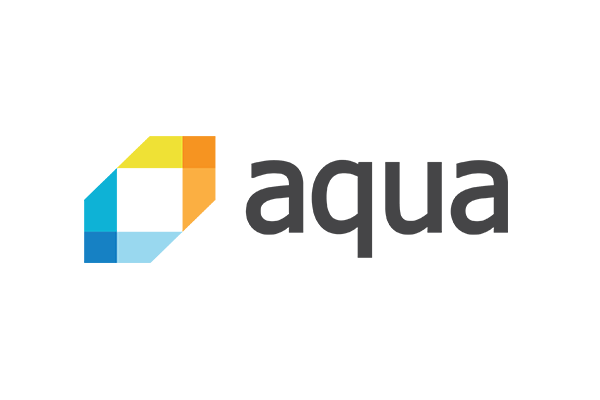 Aqua Security
Aqua Security's Container Security Platform provides full visibility into container activity, allowing organizations to detect and prevent suspicious activity and attacks, providing transparent, automated security while helping to enforce policy and simplify regulatory compliance.
Aqua supports Amazon ECS and Amazon ECR with highly-integrated security controls for developing and running containers on AWS.

NeuVector
NeuVector delivers an application and network intelligent container security solution that automatically adapts to protect running containers on AWS. Deploy the NeuVector security containers using ECS or natively on your EC2 instance. Detect run-time network connection violations, threats, and vulnerabilities on containers and hosts. Easily visualize real-time network activity, container details, and suspicious activity.

Twistlock
Twistlock provides the industry's first enterprise suite for container security. Twistlock integrates with Amazon EC2 Container Registry's APIs to scan container images stored within Amazon ECR to discover vulnerabilities and misconfigurations to minimize runtime risks. Twistlock's solutions enable organizations to enforce consistent security policies across the entire container lifecycle, from development to production. Our innovative technologies monitor container activities, manage vulnerabilities, detect and isolate threats targeting production containers. Twistlock's mission is to provide an end-to-end, enterprise-grade security stack for containerized computing, so organizations can maximize the benefits of adopting containers.

Visit the What's New page
Learn about what's new with containers on AWS
Learn more

Sign up for a free account
Instantly get access to the AWS Free Tier.
Sign up
Join an AWS Partner Webinar
Join a webinar on container solutions from our Technology Partners.

Learn more