---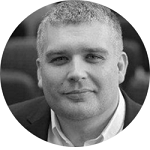 Ebook
Jonathan Allen, Enterprise Strategist, AWS
In this ebook, AWS Enterprise Strategist Jonathan Allen describes how you can put together a leadership team with the skills and autonomy needed to drive your transformation, guided by a clear strategic vision. Once the leadership team is on the same page, you can start on skilling up your engineering teams across the business.

Related content
---
More to explore
---
---
What's top of mind for cloud leaders?

Executives share their perspectives on leading business transformation.