Software
Atlassian
Atlassian, a software company that offers products for team collaboration, used AWS Global Accelerator to increase global network performance and reliability for its code-management service Bitbucket. With Global Accelerator, Atlassian reduced Bitbucket response times by up to 45%. "We can occupy years of several engineers' time to get a 5% improvement in application performance. To get a 20% improvement from two engineers' work for a month is outstanding."

Ben McAlary, Principal Engineer for Network Services, Atlassian

New Relic
"New Relic helps thousands of customers monitor their applications effectively and securely. We use AWS Global Accelerator to ingest telemetry data onto AWS, taking advantage of the static IP addresses it provides, along with traffic shifting capabilities and many points of presence around the globe."
Ken Gavranovic, SVP Product Management - New Relic
Intercom
"Intercom builds a suite of messaging-first products for businesses to accelerate growth across the customer lifecycle. We needed very low latency routing for our business messenger application. We were impressed by the consistent low latency performance of AWS Global Accelerator. With Global Accelerator, we are able to provide our clients with a smooth, lag-free experience at a fraction of the cost."
Brian Scanlan, Principal Systems Engineer - Intercom

BBPOS
"BBPOS manufactures mobile and smart point-of-sale (mPOS & SmartPOS) devices and software for customers in more than 50 countries and offers real-time visibility and management into its IoT devices. With the help of AWS Global Accelerator, our customers in the back office have real-time remote control of BBPOS devices in stores with an average of 25% improvement in latency."

Stuart Taylor, Chief Product Officer - BBPOS Limited

Lever
"Lever helps companies attract, source, and hire talent, and thousands of recruiters depend on our product daily. Simply by enabling Global Accelerator, one multinational customer saw a 51.2% reduction in mean end-to-end app load times, week over week."
Eric Hwang, Staff Engineer - Lever
Webflow
"Webflow is leading the no-code web development revolution through our next-generation design platform, CMS, and globally distributed hosting network. AWS Global Accelerator's static anycast IPs and intelligent edge network enable us to confidently host over 600,000 customer websites and serve billions of requests from around the world without a hitch."
Bryant Chou, CTO - Webflow

STOPit Solutions
"STOPit is an award-winning software and services platform that provides anonymous reporting and incident management solutions to Education, Business and the Public Sector. Our state of the art, scalable platform gives students, employees and citizens a voice while mitigating and deterring inappropriate conduct and unwanted behaviors. We use AWS Global Accelerator to minimize access latency and use static IP addresses to help with security and law enforcement needs. Thanks to Global Accelerator and its integration with Amazon Route 53, CloudFront, and Elastic Load Balancing, we simplified system design while providing fast and reliable access."
Niraj Pant, Vice President of Engineering - STOPit Solutions
Aviatrix
"Aviatrix is a cloud-native networking software company which brings customers operation simplicity to all use cases of cloud networking and networking security. By leveraging AWS Global Accelerator, the Aviatrix Remote User VPN and Site2Cloud features enable customers to access AWS resources with minimum network access latency. This is accomplished by allowing them to hop on the nearest AWS presence and route traffic through the AWS backbone, thus avoiding the unpredictability of routing through the multiple Internet providers."
Sherry Wei, CPO/Founder - Aviatrix

Sitasys
"Sitasys provides cloud-based alarm management platforms such as evalink.io, which brings powerful and easy to use automation to quickly growing industries. To do so, AWS Global Accelerator helps us simplify our architecture, providing both multi-region failover and allowing us to use our own IP address space broadcast by the AWS global network. By enabling AWS Global Accelerator with BYOIP, Sitasys was able to introduce the first high available solution capable of four nines and above for thousands of existing alarm transmitters in the field pointing to fixed IPs. Also, AWS Global Accelerator has significantly reduced latency by up to 350ms per message, which is critical for alarm transmission."
Emil von Wattenwyl, CTO - Sitasys

Telecommunication
8x8
"8x8 is a leading Software-as-a-Service provider of video, voice, chat, contact center, and enterprise-class API solutions powered by one global cloud communications platform. To ensure the highest networking performance and provide customers the best quality of service, 8x8 utilizes AWS Global Accelerator's static anycast IP and global edge network. In addition to optimizing network performance with the low latency and high availability, Global Accelerator simplifies IP whitelisting for 8x8's global customers."

Murali Ponnuraj, Director of Engineering - 8x8 Inc.

CrazyCall
"CrazyCall is a browser-based software that helps sales teams and call centers to reach more prospects, monitor agents' activity, and close sales faster. We leverage AWS Global Accelerator's static anycast IPs and global network to handle Voice over IP (VoIP) traffic, thus ensuring that our customers get the best quality of service."
Marcin Kowalczyk, AWS Architect - CrazyCall

Around
"Around is a next-gen video collaboration tool that floats on your desktop, perfect for working sessions like code reviews, brainstorms, and design sessions. AWS Global Accelerator has improved our call quality by helping us reduce latency and in-call jitter, meaning we can provide an even better experience for our customers in Around."

Pavel Serbajlo, CTO - Around

Hospitality
ParTech
"PAR is a leading provider of Point of Sale and Payment software, hardware, and service solutions to restaurant chains around the world and recognized as one of the largest suppliers of POS systems to the global Quick Service and Fast Casual restaurant segments. Our cloud-based Brink Point of Sale software uses AWS Global Accelerator to reach our applications running on AWS with high availability and low latency."
Leonard Redles, System Architect - ParTech Inc

Advertising
The Trade Desk
"The Trade Desk powers the most sophisticated buyers in advertising technology. With AWS Global Accelerator, we are able to process millions of real-time bids per second around the world while keeping the deployment load balanced across multiple AWS Regions balanced."
Eli Landon, Engineering Manager - The Trade Desk

Fintech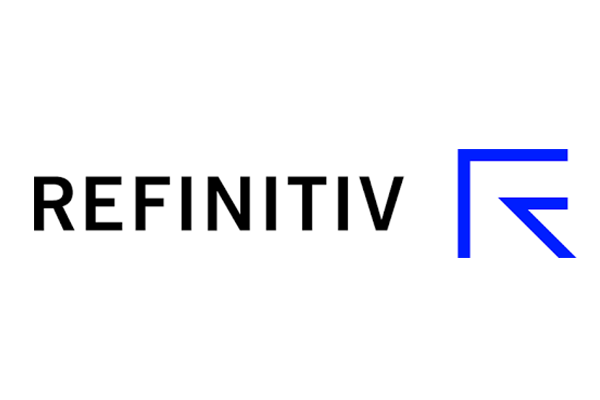 Refinitiv
"Refinitiv is one of the world's largest providers of financial markets data and infrastructure. By leveraging the AWS global network, Global Accelerator enhances the performance of our World Check Online service, which helps protect businesses from financial crime."
Chris Pyrke-Moran, Director of Software Development - Refinitiv
Media
SmartNews
"SmartNews is a news application originating in Japan and viewed across 150+ countries worldwide, with large reader bases in Japan and the United States. By adopting AWS Global Accelerator, SmartNews was able to create a multi-region configuration and improve response time for North American readers by 50%."
Mr. Youlin Li, Vice President of Engineering - SmartNews, Inc.

Read case study »

Flowplayer
"Flowplayer helps the media industry to do more with video. Our open source video player for the web allows users to stream videos in their pages, from their own video origins. Our video platform is hosted on AWS and uses AWS Global Accelerator to improve the performance and availability of video ingest for our users all around the world."
Erik Viklund, VP Dev Ops - Flowplayer

Sportradar
"Sportradar is a real time sports data company, delivering real time data to media companies, sports federations, and the betting industry. Global Accelerator is a key part of our global and multi-region strategy, giving us a low-latency way to ingest live sports results regardless of where in the world our sports journalists are sitting."
Ben Burdsall, CTO - Sportradar

Travel
Skyscanner
"Skyscanner is a leading global travel search site, a place where people are inspired to plan and book direct from millions of travel options at the best prices. AWS Global Accelerator enables us to effortlessly build resilient, multi-region services, allowing us to focus on providing our travelers with the best experience possible."
Stewart Wallace, Senior Engineer - Skyscanner
Gaming
DevSisters
"Devsisters is the developer and publisher of some of the world's most popular mobile games, such as Cookie Run: Kingdom and Cookie Run: Ovenbreak. The Cookie Run: Kingdom franchise has been downloaded more than 100 million times. Devsisters strives to provide its global mobile gamers the best gaming experience and this is why it runs Cookie Run: Kingdom on Amazon Elastic Kubernetes Service (Amazon EKS) to provision and scale resources efficiently. Devsisters uses AWS Global Accelerator in front of its Amazon EKS clusters to provide its gamers around the world a smooth and lag-free experience. Setting up AWS Global Accelerator in front of our Amazon EKS clusters was easy, and we observed significant improvement in latency as a result—more than 50 percent reduction of p95 latency in some countries, compared to direct internet access. AWS Global Accelerator enables us to provide the best experiences to global users at a minimal cost."

SeungYong Oh, Senior Software Engineer - Devsisters

JoyCity
"AWS Global Accelerator dropped the number of network timeouts by a factor of 8 in some countries," says Kang. "It definitely makes performance much better." On average, JoyCity saw a reduction in network timeouts by a factor of 2.4 when testing globally. JoyCity also saw a drop in latency-related complaints, proving that gamers have noticed the change too. "AWS Global Accelerator has definitely saved us time dealing with customer complaints," says Kang. "Now we can focus on developing games that our players love, rather than on networking problems."
SanAh Kang, Platform Team Leader - NDREAM (parent company of JoyCity)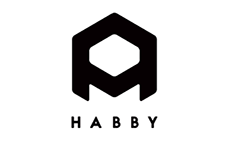 Habby
Based in China, Habby is the publisher of some of the world's most popular indie mobile game titles, such as Archero, Slidey Block Puzzle, and Penguin Isle. Archero, an arcade action game, has been downloaded more than 50 million times globally. Habby builds on Amazon Web Services (AWS) to support that scale and reduce latency. "We use custom routing accelerators for our multi-player game modes, where we use it to sync the game state for multiple players in real-time. Ever since we integrated our game with AWS Global Accelerator, we have seen a 10% reduction in latency that has resulted in a better player experience. We have seen a 20% increase in our daily average users since we launched the feature."

Shuxiang Zhao, Chief Technology Officer - HABBY PTE.LTD
Other
Team Internet
"Team Internet AG is a leading provider of services in the direct navigation search market. Today we host our applications in five AWS Regions and plan to continue to expand to new regions to accelerate performance and achieve high availability for our users. With AWS Global Accelerator's anycast of IP addresses and the intelligent edge network, we can now respond to application failures or configuration updates in a matter of seconds, to ensure maximum uptime and lowest latency for our users. We are really excited about AWS Global Accelerator's support for most network layer protocols, since we have UDP-based workloads."
Markus Ostertag, CEO - Team Internet AG

Get answers on AWS Global Accelerator
Read FAQs on AWS Global Accelerator.

Learn more

Sign up for a free account
Instantly get access to the AWS Free Tier.
Sign up
Start building in the console
Get started building with AWS Global Accelerator in the AWS Console.

Get started