AWS Analytics Customers
From emerging start-ups to large enterprises, more analytics solutions are built on AWS than anywhere else.
---
Customers leverage AWS Analytics as the fastest way to get answers from all of their data to all their users. The breadth and depth of analytics services on AWS makes it easy to spin up the right resources to run whatever analysis is most appropriate for a specific need. Deep integration between all the layers of the AWS analytics stack gives builders the tools to quickly analyze data using any approach.

Equinox drives personalized customer experiences with an AWS data lake architecture. (1:58)

Nielsen built an innovative cloud-native data reporting platform on AWS. (2:07)

OLX leverages Amazon Redshift's performance and innovation for best in class customer experiences. (2:07)

WB Games: The Art of Data-Driven Storytelling (4:05)

With nearly 100 years in entertainment, Warner Bros. believes in the power of great stories. DC, Game of Thrones, and Mortal Kombat are just a few of the globally recognizable franchises that WB has adapted across every platform from movies to video games. WB Games uses data to help inform the creative process of developing games. Using AWS services like Amazon Redshift, WB Games is able to capture, ingest, analyze, and action insights to help developers become more opportunistic and agile with their approach to storytelling.

Nasdaq migrated its growing data warehouse to a more modern data lake architecture. (2:25)
INVISTA Innovates Production Processes with AWS Data Lakes (2:18)

INVISTA, a global chemical and fiber manufacturing company, built its data lake environment on AWS to pull all of its data from its global plant sites into one central location. Using AWS Lake Formation to automate its data lake creation as well as Amazon S3 for the data lake environment, INVISTA can quickly gather information, add context, and get insights that allow the company to innovate. INVISTA uses AWS Glue to catalog its data, as well as Amazon Redshift for its data warehouse environment.

"Amazon Kinesis Data Streams processes multiple terabytes of log data each day, yet events show up in our analytics in seconds. We can discover and respond to issues in real time, ensuring high availability and a great customer experience."

-John Bennett, Senior Software Engineer at Netflix
"Because of the performance and scale Redshift provides, we have increased our manufacturing efficiency and reduced the time needed to gather and prepare data for regulatory submissions by a factor of five."

- Jim Silva Director Business Partner at Pfizer Inc.
"Without AWS Lake Formation, it would have been impossible to achieve the goal of a scalable, easy to use security layer for all data on Amazon S3. It was easy to set up and apply fine-grained access controls based on user personas."
- Joe Sueper, VP Enterprise Architecture, Global Technology at Nu Skin Enterprises
Woot designed a cloud-native data warehouse as a replacement for their legacy data warehouse built on a relational database. As s result, their operational costs fell by 90%.
3M Health Information Systems modernized their data warehouse with Amazon Redshift and built a healthcare reporting tool.
After evaluating multiple options, Innovid chose Redshift for scaling their datawarehouse. It allows them to predict their data analytics costs while keeping it within budget and easily access their data lake on Amazon S3 to maximize flexibility in analyzing their data.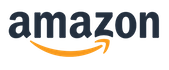 Innovaccer is helping healthcare organizations activate their healthcare data. With Amazon Redshift, they were able to achieve the best-rated time-to-value in transforming data to analytics and delivering ROI. Innovaccer's platform could integrate data across multiple sources in about half the time compared to industry standards and at 70% less cost.
Amazon is solving big-data challenges with data lakes. By storing data in a unified repository in open standards-based data formats, data lakes allow you to break down silos, use a variety of analytics services to get the most insights from your data, and cost-effectively grow your storage and data processing needs over time.

To protect Siemens from cybercrime, the Siemens Cyber Defense Center (CDC) continuously monitors Siemens' networks and assets. To handle the resulting enormous data load, the CDC built a next-generation threat detection and analysis platform called ARGOS. ARGOS is a hybrid-cloud solution that makes heavy use of fully managed AWS services for streaming, big data processing, and machine learning.

Customers Innovating with AWS Analytics