Taiwan universities announce new cloud computing education program with AWS Educate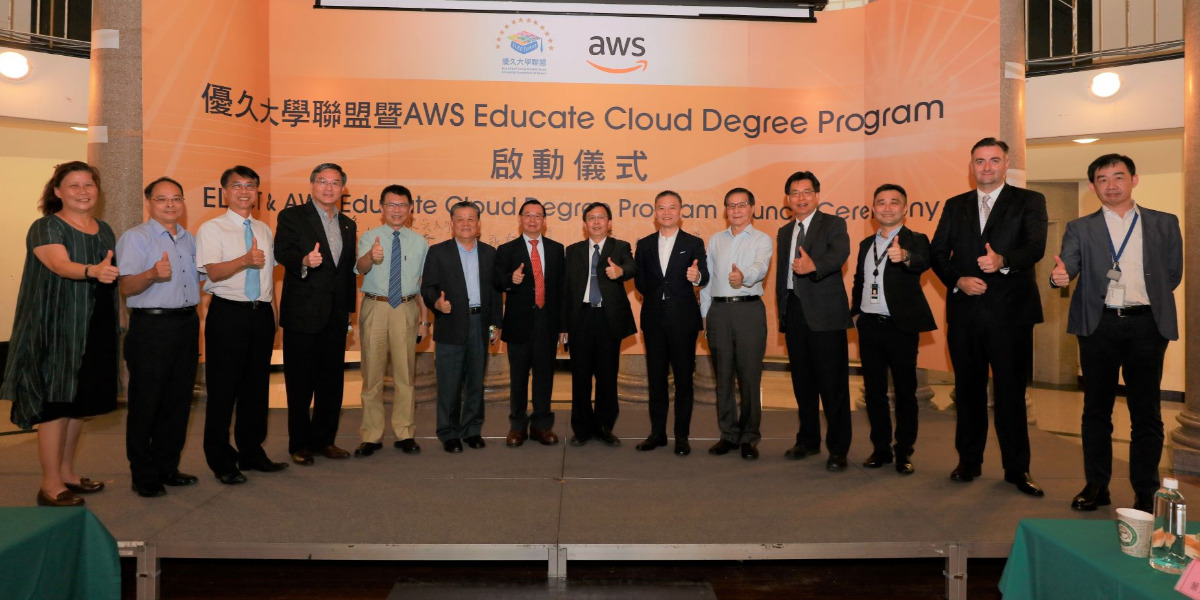 Excellent Long-Established (ELECT) University Consortium of Taiwan and Amazon Web Services (AWS), through AWS Educate, launched a new cloud computing degree program to prepare students for cloud-enabled jobs. The new four-year program will help to prepare the next generation of cloud professionals with specific skills needed for in-demand entry-level cloud careers in Taiwan.
Taiwan is the first in the Asia Pacific region to announce an AWS Educate Cloud Degree Program implementation—a collaboration between AWS Educate, employers, and education institutions to prepare students for in-demand careers in cloud computing by aligning academic programs to entry-level job requirements. The AWS Educate Cloud Degree program works with institutions to embed cloud-specific learning objectives and hands-on work into their programs to reflect the demands of employers who are seeking cloud-skilled professionals.
"We are thrilled to be working across Taiwan with the ELECT Consortium to scale this opportunity for Taiwanese students and prepare them for a future of innovation and their journey in the cloud," said Ken Eisner, director of worldwide education programs for AWS and head of AWS Educate.
The announcement is a new milestone for Taiwan's higher education system, aligning with industry leaders like AWS to provide students with relevant learning opportunities. The program will offer 32 courses on cloud computing, machine learning, networking, security, and software development. The courses will be available to thousands of students across all 12 consortium schools through the ELECT course selection system. Students across the ELECT consortium can select from any of the courses at any school, making the program highly scalable and maximizing cloud education.
"We are proud to collaborate with Taiwan's educational institutions on integrating cloud computing content and nurturing future cloud talents industry needs. The AWS Educate Cloud Degree Program will support student career development with relevant instruction to prepare future cloud technology professionals and match with employers who plan to increase market competitiveness through digital transformation," said Robert Wang, general manager of AWS, Hong Kong and Taiwan.
The program will be available in September 2020 starting with five of the 12 universities in the ELECT consortium: Shih Chien University, Feng Chia University, Chinese Culture University, Fu Jen Catholic University, and Tamkang University. The remaining seven universities plan to adopt the program in 2021.
Learn more about AWS Educate, the AWS Educate Cloud Degree Program, and other cloud education programs.