Know Before You Go: VMware Cloud on AWS at VMworld 2019
By Shreyak Shah, GTM Product Marketing at AWS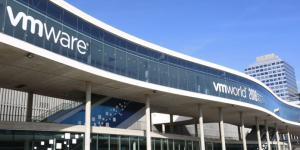 We are headed back to VMworld in 2019!
VMworld 2019 Europe is November 4-7 in Barcelona. Now is the perfect time to start scheduling your activities!
The growth of VMware Cloud on AWS has been nothing short of stellar thanks to a strong partnership between Amazon Web Services (AWS) and VMware, an AWS Partner Network (APN) Advanced Technology Partner.
In the past year, we announced services like Amazon RDS on VMware, AWS Outposts for VMware, and VMware Cloud on AWS, the industry's longest-running hybrid cloud service.
To get you ready for VMworld 2019 Europe, we have put together a Know Before You Go Guide highlighting all of the AWS activities you can't miss.
AWS Presence at VMworld 2019 Europe
Visit the AWS booth (stand #D405) on the Solutions Exchange floor to chat with subject matter experts and experience demos of the latest in VMware Cloud on AWS.
We'll answer any questions you may have, and there will be a theater with more than 30 presentations to choose from. You can even win an Amazon Echo Dot, or pick up a pair of socks just in case you forgot to pack some for your trip.
Breakout Sessions
There are more than 70 sessions spread across Monday-Thursday planned for VMware Cloud on AWS specifically. This includes introductory sessions, APN Partner/third-party solutions, vertical solutions, technical deep dives, customer panels, and various hands-on labs.
Here are some VMware Cloud on AWS sessions; the complete list can be found in the Content Catalog.
Tuesday, 05 November, 12:30 – 13:30
Wednesday, 06 Nov, 11:00 – 12:00
Thursday, 07 November, 12:00-13:00
Find more sessions about VMware Cloud on AWS >>
Get Trained
The VMware Hands-On Labs demonstrate the real value of VMware solutions. As a VMworld attendee, you'll gain special access to the latest VMware technologies, including VMware Cloud on AWS, without needing to purchase equipment, software, or licenses. Visit the Hands-On Labs page.
Meet with AWS Experts
We will have AWS leaders as well as business and technical team members at VMWorld for you to meet with. Please contact VMConAWS@amazon.com for more information on setting up customer/partner briefings by our team.
VMworld Party
Last but not least is the awesome VMworld party. This year's party, VMworld Fest, headlines several bands and is a great chance for you and thousands of your peers to unwind together, listen to great music, and grab a beverage. Learn more about VMworld Fest.
Remember to Get the Guide
To make the most of your on-site experience, please see our Know Before You Go Guide to learn more about the week's activities related to VMware Cloud on AWS.
Stay in the Know
Check out our websites and follow VMware Cloud on AWS on Twitter to stay in the know during VMworld 2019 Europe:
We'll see you there!