Amazon ECS Delivery Partners
Enabling and validating partners' abilities in consulting, deploying and operating customer workloads on Amazon ECS and AWS Fargate.
Amazon ECS Partners help customers take advantage of modernizing their applications to run on containers. Customers can leverage ECS Delivery Partners who are validated for excellence in migrating, optimizing, and managing containerized workloads on ECS and Fargate. Customers can also take advantage of ECS Software Partners who have demonstrated the competency and added value of integrating with AWS container technologies such as Amazon ECS, Amazon EKS or AWS Fargate.
Service Offerings: Validated through the AWS Service Delivery Program, AWS customers can identify partners with deep knowledge and extensive expertise in Application Modernization with ECS. These partners follow AWS best practices for consulting, assessing, designing, deploying, operating and optimizing both managed and serverless container environments with Amazon ECS and AWS Fargate.
Software Offerings: AWS Container Competency partners provide added value on running their container workloads on Amazon ECS, Amazon EKS or AWS Fargate. These offerings extend AWS container services by providing additional security, monitoring, and management capabilities.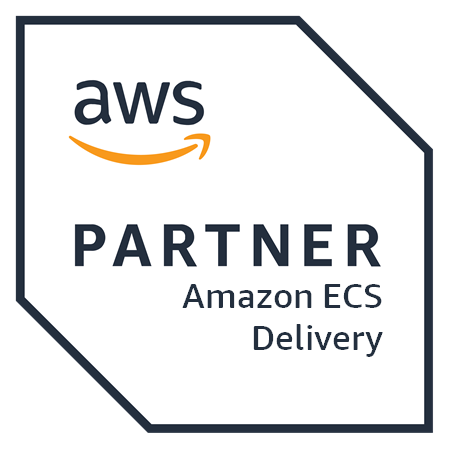 Connect with Amazon ECS and AWS Fargate Service Delivery partners
Drive innovation, meet business objectives, and get the most out of your AWS services by partnering with technically validated AWS Partners.