AWS Machine Learning Competency Partners provide solutions that help organizations solve their data challenges, enable machine learning and data science workflows or offer SaaS based capabilities that enhance end applications with machine intelligence.
AWS Machine Learning Competency Partners demonstrate that their organization has deep expertise in Machine Learning experience on the AWS platform and can deliver their organization's solutions seamlessly in the AWS Cloud environment.

APN Partners providing solutions or services that help data scientists and machine learning practitioners prepare and/or annotate their enterprise data for training of a predictive model.


Alteryx offers a quick-to-implement, end-to-end analytics platform that empowers business analysts and data scientists alike to break data barriers and deliver game-changing insights that are solving big business problems. The Alteryx platform is self-serve, click, drag-and-drop for hundreds of thousands of people in leading enterprises all over the world.

---
Figure Eight is the only SaaS platform for collecting, cleansing and categorizing large datasets to be leveraged by ML models at scale.
Figure Eight is a Human-in-the-Loop AI solution for data science and machine learning teams. The Figure Eight software platform trains, tests, and tunes machine learning models to make AI work in the real world. Figure Eight's technology and expertise supports a wide range of use cases including autonomous vehicles, intelligent personal assistants, medical image labeling, consumer product identification, content categorization, customer support ticket classification, social data insight, CRM data enrichment, product categorization, and search relevance.

---
Paxata Adaptive Information Platform for AWS delivers an interactive, visual, analyst-centric data preparation experience powered by a unified set of technologies for comprehensive data integration, data quality, semantic enrichment, collaboration, and governance. Paxata helps data scientists and ML practitioners quickly and effortlessly prepare their data for building, training and tuning models through an interactive, visual, and intelligent data preparation experience at scale.

---
As the adoption of ML and AI continues to accelerate, the demand for well-structured, clean data becomes even more critical. Trifacta accelerates the process of exploring and preparing data for use in machine learning initiatives.
Trifacta Wrangler Edge on AWS makes the process of wrangling diverse data faster and more intuitive. Trifacta enables data engineers and analysts to efficiently explore and prepare diverse data by utilizing machine learning to provide a breakthrough user experience, workflow and architecture.

APN Partners enabling data scientists and machine learning practitioners with tools to take their data, train predictive models and make predictions on new data.
Bonsai offers an AI platform that automates the management of complex machine learning libraries and algorithms, enabling enterprises to program AI models that improve system control and enhance real-time decision support.
Bonsai offers an AI platform empowering enterprises to build & deploy intelligent systems. By completely automating the management of complex machine learning libraries and algorithms, Bonsai enables enterprises to program AI models that improve system control and enhance real-time decision support.

---
C3 IoT delivers a proven PaaS that leverages the full power of AWS. We enable organizations to develop and operate next-generation IoT and big data SaaS applications.
The C3 IoT Platform leverages the full power of AWS for the rapid design, development, deployment, and operation of next generation IoT and big data SaaS applications – applying AI at scale across a multiplicity of data sources to generate and manifest predictive insights in real time

---
Launch expertly-tuned Spark clusters with a few clicks. Databricks Spark clusters are fully managed and automatically scale to your workload so you can focus on your data instead of DevOps. Create, test and deploy models instantly.
Databricks is one of the fastest analytics platform from the creators of Apache Spark. The Databricks Unified Analytics Platform enables data scientists, data engineers, and analysts to easily collaborate to accelerate innovation.

---
Dataiku develops a collaborative data science platform that enables companies to apply machine learning to all types, sizes, and formats of raw data, for building and delivering their own data products more efficiently.
Dataiku DSS is a data science platform offering a collaborative user interface for data scientists and beginner analysts, a unified framework for both development and deployment of machine learning projects, and immediate access to all the features and tools required to design new data products.

---
DataRobot for AWS offers an enterprise machine learning platform that empowers users of all skill levels to make better predictions faster. Companies of all sizes can deploy and scale DataRobot Cloud on AWS or on their Amazon VPC.
DataRobot captures the knowledge, experience and best practices of the world's leading data scientists, delivering unmatched levels of automation and ease-of-use for machine learning initiatives. DataRobot enables users to build and deploy highly accurate ML models in a fraction of the time.

---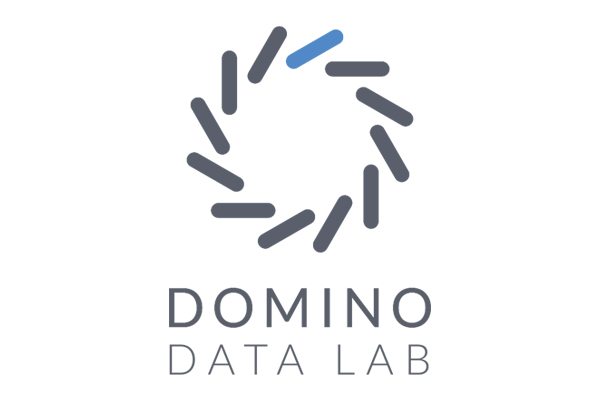 AWS provides world-class infrastructure and security, while Domino adds capabilities specific to data science workflows. The result? Data scientists develop and deploy models faster. Their teams deliver sustained business value at scale.
Domino accelerates the development and delivery of models with key capabilities of infrastructure automation, seamless collaboration, and automated reproducibility. This greatly increases the productivity of data scientists and removes bottlenecks in the data science lifecycle.

---
H2O is a fully Distributed In-Memory Machine Learning platform that supports the following algorithms: GLM, Distributed Random Forest, Gradient Boosting Machine, Deep learning, K-means , PCA, and more. It is extremely easy to use from R, Python & H2O Flow.
H2O.ai is focused on bringing AI to businesses through software. We are one of the leading open source platforms that makes it easy to deploy ML and predictive analytics to solve complex problems.

APN Partners offering solutions that enable predictive capabilities within customer applications.

Anodot illuminates data blind spots with AI analytics, so you will never miss another revenue leak or brand-damaging incident.
Anodot continuously analyzes all business data, to detect the business incidents that matter, and identify why they are happening by correlating across multiple data sources.

---
Luminoso AI provides automatic training of models in minutes from raw untagged text, and requires a fraction of the data as compared to other AI options for understanding of unique concepts, relationships, drivers, real-time classification capabilities.
Luminoso Technologies enables clients to rapidly analyze text-based data in 13 languages. Data from streaming sources can be categorized and labeled in real-time using Luminoso Compass. Clients rely on Luminoso Analytics for deep analysis of batch data.

---
Narrative Science is humanizing data like never before, with technology that interprets your data, then transforms it into Intelligent Narratives at unprecedented speed and scale.
Quill learns and writes like a person, automatically transforming data into Intelligent Narratives insightful, conversational communications full of audience-relevant information. Quill is deployed as Saas, on-prem or via API with BI platforms.

---
Optimization-as-a-Service platform that tunes AI, ML, and simulation model configuration parameters via an ensemble of optimization algorithms behind a simple API. This results in better models and reduces the time and cost of optimizing new models.

---
aiWARE with its powerful applications enables users to process, organize, search, analyze, and extend their cognitively-enriched content. aiWARE currently offers more than 120 AI engines across the spectrum of cognition with hundreds in the pipeline.
Veritone is a leading artificial intelligence company that has developed an open operating system for AI called aiWARE. aiWARE unlocks the power of AI-based cognitive computing to transform and analyze unstructured public and private data into actionable intelligence.

---
By taking over the tedious ping-pong of scheduling meetings, x.ai enables organizations to save time and money by having our AI assistants Amy and Andrew schedule meetings for each employee.
x.ai makes an artificial intelligence personal assistant who schedules meetings for you. There's no sign-in, no password, no download; all you do is CC our assistants Amy and Andrew into your email thread, and they take over the tedious email ping pong that comes along with scheduling a meeting.

APN Partners demonstrating that their organization has deep expertise in Machine Learning experience on the AWS platform and can deliver solutions seamlessly in the AWS Cloud environment.

APN Partners interested in listing their Machine Learning product or solution must have achieved the Machine Learning Competency through the AWS Competency Program.
To learn more about the Competency Program and apply for the AWS Machine Learning Competency, click here »
Note: All solutions on the Machine Learning Partner Solutions webpages are created, sold, and implemented by the third party.

---