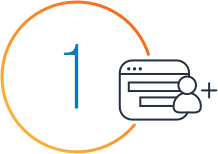 Set up and log into your AWS account

To use Amazon S3, you need an AWS account » If you don't already have one, you'll be prompted to create one when you sign up for Amazon S3. You will not be charged for Amazon S3 until you use it.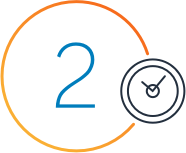 Every object in Amazon S3 is stored in a bucket. Before you can store data in Amazon S3, you must create an S3 bucket »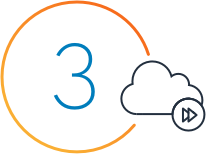 Now that you've created a bucket, you're ready to add an object to it. An object can be any kind of file: a text file, a photo, a video, and so on. Read the Getting Started Guide to learn more and start building.
Most customers start developing brand new applications with the AWS developer tools and SDKs » Alternatively, a web-based interface for accessing and managing Amazon S3 resources is available via the AWS Management Console.
Often, data needs to be moved into Amazon S3. The AWS Storage Gateway is the simplest way to streamline on-premises storage environments and workflows into Amazon S3, and the AWS Snow family helps move large amounts of data with a physical appliance. Amazon S3 can be integrated with existing workflows and applications through a wide range of other AWS services, third-party software connectors, and gateways.
Using the AWS SDK
Using the AWS Mobile SDK
Using the AWS Storage Gateway
Using the AWS Snow Family
Using the AWS Service and Partner Ecosystem
10-minute tutorials
Amazon S3
---
Store your files in the cloud using Amazon S3

Amazon S3
---
Easily build your own scripts for backing up your files to the cloud

Webinars
Step-by-step guides
7 Steps
---
Host a simple personal or marketing website on AWS.
Amazon S3, Amazon Route 53, Amazon Cloudfront

8 Steps
---
Eliminate on-premises tape and automation with durable, affordable online archive.

Amazon S3, Amazon S3 Glacier, AWS Storage Gateway (VTL mode)

Additional resources
Documentation & downloads
---
Ready to get started?
Check out the product features
Learn more about features for data management, security, access management, analytics, and more.

Learn more

Sign up for a free account
Instantly get access to the AWS Free Tier and start experimenting with Amazon S3.
Sign up
Start building in the console
Get started building with Amazon S3 in the AWS Console.

Get started