Get ready for Microsoft's SQL Server 2012 end of support with AWS
Take the next steps to migrate your 2012 SQL Server.
Microsoft is planning to end their support for SQL Server 2012 on July 12, 2022. This end of support means that they'll also stop their security updates, making your infrastructure and applications vulnerable. As the end of support for SQL Server 2012 approaches, there is no better time to migrate legacy applications to AWS.

Customers have been running Windows and SQL Server workloads on AWS for over a decade, longer than any other cloud provider. Customers choose AWS because we offer the best platform for Windows Server and SQL Server in these areas: higher performance and reliability, greater security and identity services, the broadest and deepest capabilities, lower total cost of ownership, and flexible licensing options. A recent benchmark by Principled Technologies showed that an EC2 R5b.8xlarge instance delivered 2x the performance and 62% cost savings for a SQL Server workload, when directly tested against the next largest cloud provider.

Why consider AWS for Microsoft SQL Server?
In addition to cost savings, business agility, and security, AWS provides three unique deployment options for your SQL Server workloads:

Replatform to RDS for SQL Server
Take advantage of a fully managed database service and offload your undifferentiated database administrator tasks.

Rehost to SQL Server on EC2
Lift and shift your SQL Server workloads to EC2 and upgrade to newer versions using AWS Systems Manager console Automation runbook.

For SQL Server workloads that you cannot upgrade, you can use End-of-Support Migration Program (EMP) for Windows Server to future-proof your legacy databases.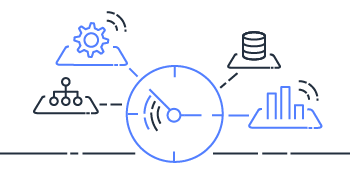 Refactor to AWS purpose-built databases
Modernize your SQL Server databases with and accelerate innovation with open source and cloud-native technologies like Amazon Aurora.

Let AWS help you
As you consider the implications of Microsoft's end of support for SQL Server 2012, we invite you to explore opportunities to migrate and modernize your databases and applications with AWS. From saving your organization money and resources, to reducing complexity and enabling more time for innovation – you can start your move with confidence. AWS will help you along each step of the way, leveraging the experience, tools and services we've designed helping customers like you with Windows and SQL Server 2012. Spend your time driving new initiatives for your business, not maintaining outdated infrastructure. The time is now to migrate and modernize with AWS.

See how Sysco migrated
Sysco, a global foodservices distributor, migrated its mainframe environment to Windows Server on AWS and improved Windows workload stability and performance. Using AWS gives Sysco more time to focus on delivering business applications for its customers. See how other companies have migrated to AWS.

Microsoft Workloads Migration Partners
Migrate, extend, or modernize Microsoft-based solutions with the help of trusted AWS Partner Network partners that combine AWS and Microsoft expertise.

Resources
For additional information about migrating to AWS, visit the resources below: