AWS Fintech Startups
Build with confidence on the most secure, compliant, and resilient cloud.
Across the globe, financial technology (fintech) companies are using AWS to change the face of financial services. Accessing secure, resilient infrastructure in a pay-as-you-go model makes it easy to build and scale robust solutions quickly. From idea to IPO, AWS empowers fintech startups to deliver exceptional customer experiences by providing the deepest and broadest set of innovation tools, including machine learning (ML) and artificial intelligence (AI) services. AWS provides specialized guidance for fintech startups with our team of financial services experts, working to meet all of your security and compliance requirements.
Connect with our Fintech team today!
Customer Stories
Transferwise: Growing Globally by Migrating Financial Applications to AWS
"Using AWS, we can spin up compute and storage resources where and when we need to, much faster than we ever could before. AWS will help us continue to drive our global expansion."

Coinbase: Operating the Largest Global Bitcoin and Cryptocurrency Exchange on AWS
"AWS has allowed us to hone in on one of our core competencies: securely storing private keys."

Monzo: Building a Fully-Regulated Digital Bank on AWS
"By using AWS, we can run a bank with four million customers with just eight people on our infrastructure and reliability team."

Fintech Programs
AWS programs take your business to the next level. Here are a few of our top picks for fintech startups.
Why Fintech Startups Choose AWS
AWS provides fintech startups the foundation for success with secure, resilient cloud infrastructure, cutting-edge innovation, and deep industry expertise.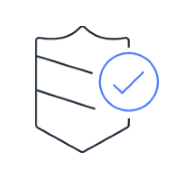 Build with confidence on the most secure, compliant, resilient cloud
As fintech startups face traditional and emerging risks in an increasingly complex regulatory environment, they rely on AWS infrastructure, services, and industry experience to protect their business and customers. Learn more >>
Meet rapidly changing customer behaviors and expectations
AWS offers comprehensive AI/ML services that allow developers of all skill levels to create hyper-personalized experiences and recommendations. Learn more >>
Harness startup and financial services expertise
AWS' fintech expertise has been built through years of experience partnering with startups and financial services organizations of all sizes, including Stripe, Betterment, N26, Afterpay, and TransferWise. Learn more >>

Fintech Startups Building on AWS