Prince George's County Teaches Students to Develop Apps Using Amazon Alexa
Prince George's County created a summer internship for 20+ underserved high school and college students, focused on teaching the students how to develop apps using Amazon Alexa, Amazon Lex, Echo Dot, and Echo Show.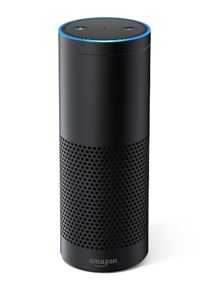 The program is being led by the Prince George's County IT Department as part of the Tech Prince George's initiative focused on the development of a career pipeline and interceptive strategies to improve student matriculation and eventual career success in technology fields. AWS is collaborating with Prince George's County to help build a pipeline of technical talent and expose more students to emerging technologies from Amazon.
Starting this week, the 24 interns will work in teams of six to develop an application based on Amazon Alexa, Echo, Dot, and Show, utilizing AWS Lambda and other AWS cloud services. The applications will address challenges faced by some public school students, such as reading impairments. The teams will be led by six college students (all computer science majors) acting as mentors and advisors.
The teams will have five weeks to develop the program with the goal to roll the winning app out in schools within the county. This is a competition-based internship, with the winning application selected by a panel including the County Executive, County CAO, a School Board Member, an AWS representative, and others. The winning team will also have the opportunity to publish the skills on the Amazon Alexa site.
"This is the best part of my job working with the young adults and watching the light bulb come on and seeing the growth in them as well as confidence as professionals. The fact that we are using a concept that they can personally connect with is a winning strategy. When I shared with the teams that the device was the Amazon Alexa this year, they were so excited and that same day the brainstorming process was in motion. I can't wait for everyone to see how amazing my students are and what creative ideas come from these future IT Professionals," said Sandra Longs Hasty, Program Director, Prince George's County.
AWS Educate, Amazon's global initiative to provide students and educators with the resources needed to accelerate cloud-related learning endeavors, is offering developer account credits and online education accounts through mentors for the interns as part of the program.
Good luck to all of the interns!
Learn more about AWS Educate here and how we work to build skills, get engaged with the community, and inspire the next generation here.
---
The Prince George's County internship program culminated with the four teams presenting their apps built on Amazon Alexa, Amazon Lex, Echo Dot, and Echo Show. The applications addressed challenges faced by some public school students, such as reading impairments and language barriers. Learn about the different challenges and solutions here.