AWS for Manufacturing
---
Enable your digital transformation to deliver innovative smart, connected products and services and drive operational efficiencies throughout your company with the AWS Cloud.
Amazon Web Services (AWS) is helping manufacturing customers of all types and sizes transform their products and operations to provide greater business value.
AWS' secure, agile, and scalable platform and comprehensive set of IoT, data lake, analytics, and machine learning tools allow you to develop smart factories and products, provide insights to increase your operational efficiency, and accelerate your pace of innovation. Our virtually unlimited storage and High Performance Computing capability enable you to innovate faster, rapidly design and verify new products, and scale seamlessly to meet increasing demand.

AWS allows you to focus your resources on creating new business opportunities for smart products and improve operational efficiencies across the value chain, while improving your security posture and lowering your IT and OT cost structure.
---
Use Cases Across the Manufacturing Value Chain
Product Design

Production

Product Ops/Services
Product Design

Use Case: Product Design Simulation using High Performance Computing

High Performance Computing (HPC) allows product developers and engineers to solve complex problems using model-based design and large-scale, parallel simulations. HPC applications in product engineering often require high network performance, fast storage, large amounts of memory, very high compute capabilities, high performance graphics, or all of these. AWS enables you to accelerate time-to-results by running HPC in the cloud and scaling to larger numbers of parallel tasks than would be practical in most on-premises environments. AWS helps to reduce costs by providing CPU, GPU, and FPGA servers on-demand, optimized for specific applications, and without the need for large capital investments.

Featured Customer Case Study: Autodesk

Using AWS, allows Autodesk to scale the use of generative design to run hundreds of simulations in one hour instead of several hours or days. Autodesk develops software for the engineering, design, and entertainment industries. Using services including Amazon Relational Database Service (Amazon RDS) and Amazon Simple Storage Service (Amazon S3), Autodesk can focus on developing its machine-learning tools instead of managing infrastructure.


Brian Mathews, from Autodesk, at re:Invent 2017

Related Products and Services

AWS BATCH

AWS Batch enables you to easily and efficiently run hundreds of thousands of batch computing jobs on AWS and dynamically provisions the optimal quantity and type of compute resources based on the volume and resource requirements.

Amazon CloudWatch

Amazon CloudWatch monitors your resources and applications, automatically reacting to changes, providing system-wide visibility into resource utilization, app performance, and operational health to keep your operations running smoothly.

Amazon EC2

Amazon EC2 P3 instances are the next generation of Amazon EC2 GPU compute instances that are powerful and scalable to provide GPU-based parallel compute capabilities that accelerate your complex HPC workloads.

AWS Marketplace Products

HPC Partner Solutions

AWS provides a variety of High Performance Computing partners that make it easy for you to find, test, buy and deploy software from leading partners.

Production

Use Case: Smart Digital Factory Using IoT and Data Lakes

Applying AWS IoT Services, edge computing, data lakes, and advanced analytical tools provides the ability to improve manufacturing operations by capturing, harmonizing, analyzing, visualizing, and executing on plant floor data, leading to improvements across critical KPIs such as quality, yield and Overall Equipment Effectiveness (OEE). Adding AI and Machine Learning provide for real time and predictive analytics capabilities.


Industrial Automation Demonstration

Amazon Web Services (AWS) partnered with BCG Digital Ventures, WZL RWTH Achen University, and Kuka Robotics to demonstrate an Industrial Automation system that adapts to production variability, preventing prodution interruptions and inceraseing Overall Equpment Effectiveness. The system showcases the benefits of AWS Greengrass edge computing with Machine Learning Inference capability in an industrial use case.

Industrial Automation Demonstrator

Related Products and Services

Product Ops/Services

Use Case: Smart Products Using IoT and Data Lakes

AWS helps customers innovate their smart connected product offerings using services such as IoT, Machine Learning, Artificial Intelligence, and Big Data to collect, process, store, analyze, and act on machine data. This allows cusomers to offer a product as a service and use AI and Machine Learning to predict and proactively resolve issues in the field to maintain their SLAs.

Featured Customer Case Study: MANN+HUMMEL

With more than 75 years of experience in the area of filtration, MANN+HUMMEL is a leading global filtration specialist providing air filtration solutions with high technical quality, innovative design and strong performance. The company covers a range of sectors from indoor air solutions to automotive industry, mechanical engineering and water filtration. MANN+HUMMEL deployed its IoT solutions on AWS in Singapore and utilizes services such as AWS Lambda and AWS IoT Platform. Since using AWS, MANN+HUMMEL enjoys rapid go-to-market and effortless scalability for its smart IoT filter solutions despite its global market base.

Featured Customer Story: Infineon Technologies

Infineon Technologies AG is a world leader in semiconductor solutions that make life easier, safer and greener. Their microcontrollers are used in a wide variey of industrial and automotive applications. Infineon relies on AWS IoT and Amazon FreeRTOS in their microcontrollers to easily connect their customers products to the AWS Cloud, providing insights to the business and driving new product and service innovation.

Related Products and Services
Benefits of AWS for Manufacturing
CONNECT YOUR FACTORIES/PRODUCTS
AWS IoT allows you to easily and securely connect your products and equipment anywhere in the world and use a variety of AWS services to build IoT applications that gather, process, analyze and act on data generated by connected devices, without having to manage any infrastructure. AWS Greengrass and Amazon FreeRTOS provides low-cost local compute, messaging, data caching, sync, and ML inference capabilities for connected devices.
IMPROVE YOUR OPERATIONAL EFFICIENCY
AWS makes it easy to build and tailor your data lake allowing you to securely store, categorize, and analyze all your data in one, centralized repository. And a wide variety of powerful analytics products to process, analyze, visualize data easily and cost-effectively and provide real-time and predictive analytics to improve service levels, product quality, operational effectiveness, supply chain efficiency.
ACCELERATE YOUR PACE OF INNOVATION
AWS virtually unlimited High Performance Compute (HPC) capacity allows you to improve your pace in innovation without the need for large capital investments. Running HPC in the cloud allows designers, scientists and engineers to solve complex, compute-intensive problems quickly enabling you to reduce time-to-results by scaling to larger numbers of parallel tasks than would be practical in most on-premises environments.
STRENGTHEN YOUR SECURITY POSTURE
AWS' services have been designed to meet the requirements of the most security-sensitive organizations, allowing you to scale and innovate, while maintaining a secure environment, but without the upfront expenses, and at a lower cost than in an on-premises environment.

LOWER YOUR IT AND OT COST STRUCTURE
AWS pay-as-you-go, microservices and serverless computing models reduce the cost of running connected plant or product implementations. Minimum upfront investments and nearly unlimited on-depand capacity, you can focus on differentiating your business not on infrastructure.
Featured Customer Stories
Get started with AWS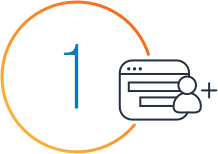 Sign up for an AWS account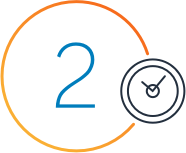 Learn with 10-minute Tutorials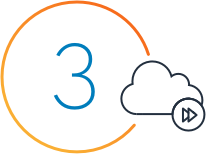 Begin building with step-by-step guides to help you launch your
AWS project
.