AWS and Deloitte work together to turn new ideas into solutions that drive real-world impact. Innovation is only the beginning. Driving real-world impact is the end game, and Deloitte and AWS can help you get there. Deloitte's global technology and industry experience paired with AWS products and services drive business value creation, helping you elevate your business initiatives and achieve your goals. You'll find us where innovation meets impact.
AWS and Deloitte have a 7 year relationship committed to providing deep technical expertise, developing unique industry solutions that are ready to deploy, and solving real-world challenges for customers. AWS and Deloitte focus areas include Migrations & Modernization, SAP, Healthcare and Life Sciences, Financial Services, Manufacturing, Public Sector and more.

17,000
AWS Certifications


3,000+ AWS Customer Launches
80+ ready to deploy
Industry Solutions
Services and Offerings
Financial Services

Deloitte in collaboration with AWS helps meet customer demand for new digital banking services. This collaboration features Deloitte's digital banking platform that helps banks and non-banks deliver innovative customer experiences, modernize legacy product platforms, drive greater efficiencies, and bring products and services to market faster on AWS.


Deloitte's ConvergePROSPERITY™ BankingSuite on AWS

Deloitte Collaborates With AWS to Put EnterpriseClass Banking Solutions in the Hands of Consumers Faster.


US bank moves to 100% cloud in half the typical migration time

Where do digital banking capabilities with strong end-user experiences start? VMware-based cloud solutions on AWS.


Security

Learn how to deploy and operate security solutions and services to help meet ongoing business requirements. Deloitte's Cyber Cloud Managed Services (Cyber CMS) can help organizations become more trustworthy, resilient, and secure through proactive management of cyber risks.


Ransomware Resilience on AWS

Detailed information about AWS and Deloitte's twopronged approach to ransomware resiliency and protection.


Deloitte's Cyber Cloud Managed Services (Cyber CMS)

Managing Cybersecurity Risks with the Next Generation of Managed Security Services


Data & Analytics

Experience the power of an AI-fueled organization. Artificial intelligence (AI) and machine learning (ML) are ready to produce results you can measure. The moment for "what if" is over.


Data Modernization A Strategic Imperative

Read how Deloitte and AWS bring a holistic approach to business transformation when helping companies with strategic data modernization.


AI/ML with AWS

Are you deriving business value from your investments in artificial intelligence?


Migration

Find out how to migrate, modernize and transform your mainframe. Deloitte and AWS can help you break free from the upgrade and refresh cycle and transform IT from a cost center to an innovation engine.


Mainframe Migration Made Possible

Deloitte and AWS can help you break free from the upgrade and refresh cycle and transform IT from a cost center to an innovation engine.


AWS Cloud WAN Advances Enterprise Connectivity

AWS Cloud WAN is a substantial new capability in Cloud networking that connects resources across the cloud and on-premises environments.


Healthcare

Discover how the future of health is calling for new models of care, new treatment options for patients, and a new understanding of health and wellness.


Shaping the future of health faster

Read how ConvergeHEALTH is creating new health ecosystems to enable the future today.

Hear What Customers are Saying about AWS and Deloitte
The Utah Office of Recovery Services (ORS) oversees approximately 84,000 child support cases. Read how AWS Partner Deloitte migrated the ORS Information System onto Amazon Web Services (AWS) within 15 months, on budget and with zero downtime.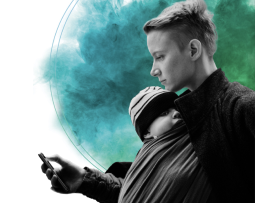 After the 2022 Russian invasion of Ukraine, NGOs collaborated with Deloitte to launch Immediate Refugee Need Assistance (IRENA). Using automated calling and messaging IRENA helped millions of men, women, and children attempting to avoid violence and find safety.

AWS and Deloitte Help Port of Vancouver Improve Supply Chain Visibility with Computer Vision-based Container Tracking. Connect with Deloitte.

Related Content
Deloitte and AWS in Government & Public Services
Case Study
Learn how Deloitte's Government & Public Services practice is helping clients amplify value across their agencies

Making "factory of the future" a reality
Case Study
Deloitte's Smart Factory Accelerator built on AWS contextualizes the factory of the future through immersive, sustainable experiential lab at Wichita State University's Innovation Campus

Tracking the spread of COVID-19
Case Study
The US State's department of health and human services engaged in contact monitoring with the help of thousands of volunteers and a solution developed by Deloitte using Amazon Connect

Connect with Deloitte
To get started transforming your business, innovating faster, and growing ahead of the curve.
Follow AWS Partner Network