Say Hello to 10 New and 9 Renewed AWS Competency Partners Added in February
By Stephanie Lawson, Partner Program Marketing Manager at AWS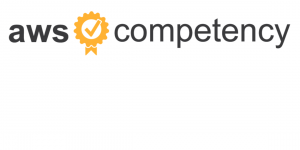 The AWS Competency Program admitted 10 new AWS Partner Network (APN) Partners in February—spanning workload, solution, and industry designations. Please join us in welcoming our newest AWS Competency Partners!
The AWS Competency Program provides customers with highlighted APN Partners that have demonstrated technical proficiency through an AWS Technical Validation and proven customer success in specialized solution areas.
View all AWS Competencies and designated APN Partners >>
Consulting Partners
Headquartered in Japan, Classmethod helps clients establish DevOps processes for source code management, testing, deployment, and more. With their extensive experience, they help customers choose the right tools and get managed services up and running.
DevOps Practice | Customer Success | Contact
As a born-in-the-cloud APN Premier Consulting Partner, eCloudvalley focuses on AWS and has more than 100 AWS certifications. Their team of experts helps customers launch successful cloud initiatives to quicken go-to-market speeds, automate and strengthen security, increase stakeholder value, improve customer experiences, and lower costs.
JHC offers faster feature delivery by shrinking the developer feedback loop, quick responses to stakeholder requirements and feedback, improved quality control with automated build, test, and deployment pipeline; and auto scaling, self-healing infrastructure.
PolarSeven excels in DevOps, a proven method wherein software developers collaborate closely with operations. By working together on the entire product lifecycle, these teams create a quicker, more agile, and more competitive IT delivery.
Practice Overview | Customer Success | Contact
Leveraging Agile and DevOps methodologies, cultures, and principles to boost productivity, RightCloud provides a set of flexible services designed to enable customers to more rapidly and reliably build and deliver products using DevOps practices.
Storm Reply uses automation tools and best practices as a core service for Managed Service Provider solutions. They manage applications on customers' behalf using a DevOps approach to speed up operations.
DevOps Practice | Customer Reference | Contact
Consulting Partners
As a trusted systems integrator for more than 50 years, GDIT provides technology services to customers across U.S. federal, state, and commercial sectors. They deliver large scale enterprise solutions and service support for the AWS Cloud.
Cloudten's AWS-certified staff are specialists in all aspects of cloud architecture, including security and application integration. Working closely with AWS and leading vendors, Cloudten delivers end-to-end competencies to help organizations build flexible, highly available, resilient, and efficient cloud environments.
Technology Partners
DevicePilot is a universal cloud-based software service allowing you to easily locate, monitor, and manage connected devices at scale with proactive management of the entire device lifecycle.
Solution Overview | Customer Success | Contact
Consulting Partners
BNW delivers consulting, managed services, and software solutions to customers in the enterprise as well as SMB market. They have been doing SAP technology projects since 1996 and delivered more than 200 SAP migrations to the cloud.
Practice Overview | Customer Success | Contact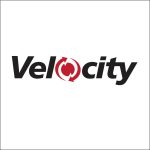 Velocity hosts and manages customers' SAP systems, offering reliable and secure performance, up-to-date SAP applications, and a solution customized for their business requirements. Velocity provides customers with rapid implementation of the latest software releases.
---
Renewed AWS Competency Partners in February
Consulting Partners
Technology Partners
---