AWS provides a set of flexible services that spans from the development process to provisioning, deployment, and management. These services easily integrate with popular third-party tools to build out an end-to-end solution that fits your needs.
These AWS services are designed to simplify provisioning and management of your infrastructure and applications, deploying your code, and automating your software release process. With these services you can quickly build out your cloud infrastructure, deploy applications to any instance, or develop complex applications on AWS.
The AWS Partner Competency Program has pre-qualified the below tools, products, and solutions that integrate with and can extend AWS services and management APIs to meet your needs.

---
Rapidly and reliably build, test, and deploy your applications, while improving quality and reducing time to market.

Performance platform to create, manage, run and analyze large scale loadtests and stress tests.
Apica offers a set of easy-to-use, flexible load testing services that reveal how your application behave under both normal and peak load conditions. Integrate it into your existing stack and automate testing throughout your development process.

---
Continuous integration, deployment, and release management.
Atlassian unlocks the potential in every team. Our products help teams collaborate, build software and serve their customers better. Bamboo, Atlassian's continuous delivery tool, offers strong integrations with AWS.
---
Automated performance testing - Every commit, every release, every time.
BlazeMeter offers a cross-enterprise test automation framework for the entire development lifecycle. Run Continuous or On Demand testing for APIs, mobile apps or websites in the cloud or on-premises. Based on leading open-source tools and integrates with all major CI and APM tools.

---
Enterprise-Scale Continuous Delivery in the Cloud—Powered by Jenkins

The CloudBees Jenkins Platform is the proven, fully featured, enterprise platform for implementing Jenkins-powered continuous integration (CI) and continuous delivery (CD). The powerful integration of AWS with CloudBees Jenkins Platform enables enterprise teams to seamlessly interact directly with AWS services from within Jenkins.

---
Highly Customizable Continuous Integration That Scales With The Enterprise

Codeship Enterprise allows Dev teams to build, test and deliver software within the security of their own instance. Integrate with deployment providers, use Docker-based workflows, work with pull requests and use group chat tools to stay informed.

---
GitHub Enterprise is the on-premises version of GitHub.com. It makes collaborative coding possible and enjoyable for large-scale enterprise software development teams.
GitHub Enterprise includes the same great set of features as GitHub.com but packaged for running on your organization's local network. All repository data is stored on machines that you control, and access is integrated with your organization's authentication system. Use GitHub Enterprise when you need complete control over repository and project information.

---
Cloud-based continuous performance for DevOps.
Nouvola continuous performance solutions include performance testing and synthetic monitoring for web, mobile and APIs, making it easy for developers and DevOps to incorporate performance and load testing into their delivery pipelines. Nouvola's intelligent automation and AI simplify performance testing and optimization at every stage of development

---
Developer Productivity - Operational Efficiency - Reduced Operational Risk
Heroku is a managed service, enabling you to implement an enterprise development environment without complex setup and management. Heroku also makes it easier to build applications with AWS best practices for security and operations.

---
Faster Continuous Integration and Deployment with auto-parallelization. See results 10 to 80x faster.

Solano CI dramatically reduces testing time, enabling developers to focus on building and innovating instead of waiting for test builds to finish. Our safe parallel execution and dynamic task distribution automatically finish build up to 80x faster.

---
Build and ship your applications with confidence
Travis CI helps software engineering teams focus on building great applications, giving them the confidence that their code is ready to ship. Travis CI is the most developer-friendly continuous delivery system.

---
Enterprise Continuous Delivery for complex applications to AWS and hybrid environments.

The XebiaLabs DevOps Platform for enterprise-scale Continuous Delivery and Application Release Orchestration provides companies with the visibility, automation and control to deliver software faster and with less risk to your AWS, hybrid, and private cloud environments.
---
---
Analyze logs and monitor your application and infrastructure performance.

Machine learning; purpose-built, embedded analytics solving real use cases; no data science skill needed.
TrueSight Intelligence is a key component of digital enterprise management, providing advanced analytics and machine learning to IT data collected from BMC and third party solutions, in real time.

---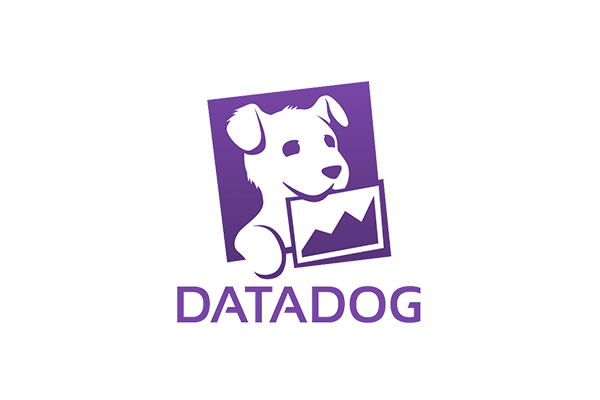 With 150+ turn-key integrations, Datadog seamlessly aggregates metrics and events across the full devops stack.
Datadog is a monitoring service for cloud-scale applications, bringing together data from servers, databases, tools, and services to present a unified view of your entire stack.

---
Dynatrace is the all-in-one monitoring solution for DevOps; designed for large, highly-dynamic environments.
Cloud-Native Monitoring powered by AI - provides you with the automated application-health problem and root-cause analysis information you need to quickly identify and understand performance bottlenecks in your environment.

---
Monitor, observe, and profile serverless apps built on AWS Lambda.
IOpipe speeds up development and operations by providing real-time metrics, monitoring, tracing, and profiling.

---
Loggly offers cloud-based log analysis to help AWS customers cut mean time to resolution and improve uptime.
Loggly delivers amazing operational insights from logs, the only data that's common across all parts of online and offline applications. We serve more than 9,000 companies.

---
SaaS-based, unified performance monitoring for complex and distributed IT infrastructure.
LogicMonitor® is the SaaS-based, performance monitoring platform for complex IT infrastructure. With coverage for thousands of technologies, LogicMonitor provides granular visibility into infrastructure and application performance.

---
Used as the core of DevOps tools, development and operations can be made overwhelmingly more efficient.
Mackerel is a Next-Generation monitoring service, as well as a dynamic configuration registry for the core of DevOps tools. Many customers utilize Mackerel to make the DevOps life cycle more efficient.

---
New Relic provides full-stack visibility, real-time analytics, and a pure-play multi-tenant cloud platform.
The New Relic Digital Intelligence Platform provides DevOps teams a shared understanding of application performance, customer experience, and business success, helping enable greater collaboration and the creation of faster, better software.

---
PagerDuty is an incident management tool that integrates with DevOps monitoring tools to improve reliability.
PagerDuty is an enterprise-grade incident management solution that helps you orchestrate the ideal response to create better customer, employee, and business value.

---
Boost IT efficiency by automating IT operational processes for both cloud and on-premises services.
Monitor the health and performance of your Amazon Web Services (AWS) infrastructure and all of your cloud and on-premises services and infrastructure from a single platform. Get a unified operational view of your entire IT universe.

---
SignalFx's analytics improves alert quality by aggregating metrics across distributed services in real time.
SignalFx is the most advanced monitoring and alerting solution for modern infrastructure and applications. Gain a real-time view of, interact with, and take action on the metrics that matter to ensure availability in today's dynamic environments.

---
Splunk is used to deliver end-to-end visibility across every DevOps tool chain component to increase app delivery velocity, improve code quality, and increase business impact of your code delivery.
The Splunk platform provides real-time visibility into DevOps-driven application delivery. With insights across all stages of the delivery lifecycle - from application development, to test, to production monitoring, Splunk enables IT teams to adopt DevOps to quickly move from concept to production.

---
Overlay metrics on log data, visualize staging & production, use machine learning to detect, alert on outliers
Sumo Logic is a cloud-based logs, metrics and analytics service that gives DevOps and IT Ops teams real-time visibility across the entire stack and DevOps toolchain so they can monitor, track and troubleshoot applications and improve software quality

---
Manage your infrastructure as code: manage application configurations, containers, operating systems, and servers.

Simple, Agentless, Powerful IT Automation. Provides enterprises with the Security, Control and Delegation to manage your IT infrastructure.
Ansible Tower is the best way to run Ansible in your organization. Centralize and control your Ansible infrastructure with a visual dashboard, role-based access control, job scheduling, and graphical inventory management. Tower's REST API and CLI make it easy to embed Tower into existing tools and processes.

---
Chef, a DevOps leader, makes it easy to automate your infrastructure and safeguard your systems at scale.

Chef turns infrastructure into code. With Chef, you can automate how you build, deploy, and manage your infrastructure. Your infrastructure becomes as versionable, testable, and repeatable as application code.

---
Cloud Infrastructure Automation

HashiCorp is a cloud infrastructure automation company that enables organizations to adopt consistent workflows to provision, secure, connect, and run any infrastructure for any application.

---
Model AWS infrastructure as code to drive repeatability and speed across your continuous delivery pipeline.

Puppet Enterprise makes it easy to automate the provisioning, configuration and management of your infrastructure and the software running on them – across physical and virtual machines, on premise and in the cloud.

---
SaltStack orchestration software delivers massive scale, prescient intelligence, and extreme flexibility.

SaltStack software for event-driven orchestration controls any cloud, IT or application environment at scale. SaltStack delivers flexible cloud and configuration management for intelligent, autonomic control of any data center infrastructure.

---
Find Consulting Partners to transform your business to be more efficient and agile by leveraging the AWS platform and DevOps principles.

---
APN Partners interested in listing their DevOps product or solution must have achieved the DevOps Competency through the AWS Competency Program.
To learn more about the Competency Program and apply for the DevOps Competency, click here »
Note: All solutions on the DevOps Partner Solutions webpages are created, sold, and implemented by the third party.

---