Thriving Amid Business Uncertainty with a Modern ERP Core on AWS
By Sivakumar Varadananjayan, Global Head, SAP Cloud & Technology – Cognizant
By Arup Ray, Global Head, SAP S/4HANA CoE – Cognizant
By Vin Dahake, Sr. Partner Solutions Architect Manager – AWS
By Imran Rashid, Contributing Writer

Cognizant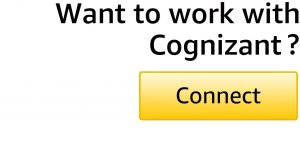 The CIO of a global company recently revealed to Cognizant why their business was able to adjust to the new realities of the pandemic—all of its enterprise applications are hosted on the cloud and managed by a third-party partner.
This was not the case for many organizations, however. For business leaders, the pandemic has made painfully clear what was already becoming apparent before—without a flexible, scalable, and modern IT backbone, organizations large and small are unable to adapt to rapidly changing market needs, or connect with customers via digital channels with no disruption and downtime.
An essential component of that agility is the enterprise resource planning (ERP) system, which is quickly becoming the foundational enabler for business changes. Companies that adopt an intelligent enterprise platform such as SAP S/4HANA can ensure they are prepared with a future-ready core.
This post helps you learn how intelligent ERP environments like SAP S/4HANA deployed on Amazon Web Services (AWS) can offer businesses the operational resilience needed to stay viable amid continuing unpredictability.
Cognizant is an AWS Premier Tier Services Partner with six AWS Competency designations, including the SAP Consulting Competency. Cognizant is also a member of the AWS Managed Cloud Services Provider (MSP) and AWS Well-Architected Partner Programs.
Putting Together ERP and the Cloud
Deploying a modern ERP environment enables simultaneous integration with native cloud services, such as machine learning (ML) capabilities enabled by Amazon SageMaker and others like AWS IoT. Leveraging AWS-native cloud services introduces opportunities for agile, flexible, cost-effective, co-innovation, and data-driven and scalable solutions for the intelligent enterprise.
Combining SAP S/4HANA with AWS brings controlled automation to each phases of the cloud lifecycle during an SAP S/4HANA upgrade. DevOps automation extends to the full range of SAP systems (including S/4HANA) at all layers of the infrastructure, operating systems, databases, and applications. This can increase time efficiencies and reduce costs for end customers.
By migrating the legacy core to SAP S/4HANA with industrialized offerings like Cognizant SmartMove, organizations can ensure minimal business disruption. For example, Cognizant worked with a German publishing company to assess the feasibility of converting its traditional SAP ECC system migrated to an SAP S/4HANA on AWS.
In collaboration with AWS, Cognizant completed both the SAP S/4HANA conversion and AWS adoption in a single step via a highly automated, factory approach.
SAP customers can fully realize all of the benefits of SAP S/4HANA on AWS for systems of all sizes, and they can achieve faster time to value while rapidly provisioning infrastructure for SAP S/4HANA with no upfront cost or long-term commitment.
Organizations also may consider to leverage a pay-as-you-use model, where they start paying only when they move the core, keeping their upfront investment at close to zero.
The industrialized offerings also ensure standard processes and keeps the core flexible and agile while enabling custom approaches for more complex developments with the SAP Cloud Platform as needed.
An ERP Accelerant
Cognizant also worked with a U.S.-based life sciences company that was already in the midst of a core modernization initiative when the pandemic hit, which shifted its priorities. The business needed to accelerate transformation by speeding innovation and establishing industry best practices.
Once again, Cognizant worked with AWS jointly to deliver a scalable platform that accelerated deployment time by over 30% without compromising the full benefits of SAP S/4HANA. The customer was also able to stay compliant with good practice quality guidelines and regulations (GXP).
In yet another case, a Brazil-based healthcare provider comprising 50 holding companies and responsible for the management of a large hospital was looking to adopt SAP S/4HANA on a scalable platform. Working with AWS, Cognizant implemented the Lifecare solution, which is embedded with six mandatory pharma enhancements, 30 process-specific enhancements, and more than 100 best practice scenarios.
The system not only improved efficiency but was cost effective and provided easier, faster, and secured access to patient information. The healthcare provider was able to go live in Q1 2020 during the height of the pandemic, with no concern about system availability because it's already hosted applications on AWS and relied on Cognizant to manage the system.
As a result, the customer was able to focus on employee needs and patient priorities, which was vital during the crisis.
Seeking a Modern ERP
When seeking a modern ERP, here's what CXOs should look for:
Flexible, agile, and scalable core: Businesses need to replace highly customized and essentially monolithic ERP behemoths with a flexible backbone that can be adapted to meet changing business needs and scale up to address volume.
Rapid modernization: Gone are the days when businesses can wait years for a new ERP to go live. ERP modernization needs to keep pace with business transformation; otherwise, the core will be outdated even before going live.
Ability to enable optimized experiences: ERP should deliver simplified, anytime/anywhere omnichannel access, seamlessly integrated with next-generation cloud-based customer, vendor, and employee applications, and analytics for real-time decision-making.
Enabling business transformation: ERP is the foundation of the IT backbone and needs to support the business strategy driven by social, mobile, analytics, and cloud initiatives.
Pay per use: A pay-as-you-use model is not limited to infrastructure; it can also apply to application management, making specialized software affordable, accessible, and scalable depending on organizational needs.
In the post-pandemic landscape, CXOs are scrambling to understand how to tackle the complexities of modernizing the IT core while advancing their digital business ambitions. With the addition of a modern ERP system, they will be able to meet their goals.
---
Cognizant – AWS Partner Spotlight
Cognizant is an AWS Premier Tier Consulting Partner and MSP that transforms customers' business, operating, and technology models for the digital era by helping organizations envision, build, and run more innovative and efficient businesses.