Why icare Chose APN Partner Cloudten to Implement a Scalable Outbound Gateway on AWS
By Sana Cordeaux, Public Sector Partner Program Manager at AWS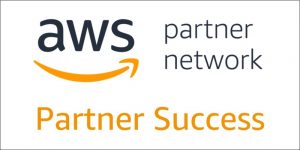 When one of Australia's largest general insurers, Insurance & Care NSW (icare), was looking for an urgent solution to relieve pressure on their constrained internal network and Internet links, they turned to Cloudten Industries, an AWS Partner Network (APN) Advanced Consulting Partner with the AWS Government Competency.
Cloudten was called in at a critical stage of the design process to identify and lead key architectural strategies for icare's AWS journey. They successfully determined process flow improvements and provided coherent and practical recommendations that drastically improved performance, scalability, and security of the existing model.
The Solution
Cloudten was commissoned to design and build a scalable, secure outbound gateway for icare on AWS. A number of bottlenecks on icare's on-premises legacy network had resulted in degraded performance and significant delays to major projects. The business requirement was to provide a redundant and cost-effective alternate platform on AWS that enabled icare's 1,500 staff to access the Internet, email, voice/video conferencing, and a number of mission-critical software-as-a-service (SaaS) applications.
Cloudten was responsible for the design, delivery, and support of icare's new environment that utilized a Sophos UTM solution to provide the outbound gateway. By leveraging core AWS services, they were able to deploy the Sophos UTM solution across multiple Availability Zones (AZs).
This infrastructure was extremely resilient, as all configuration was centrally maintained in Amazon Simple Storage Service (Amazon S3). Any single instance failure immediately and automatically resulted in a problem instance being terminated and rebuilt from the master configuration.
Within a month, Cloudten was able to leverage a number of AWS services–such as AWS Direct Connect, AWS CloudFormation, and Amazon Virtual Private Cloud (VPC)–as well as the cloud-native Sophos UTM security appliance to deliver not just a working proof of concept, but a staged production cutover.
The Results
Cloudten helped alleviate the load on icare's internal network while allowing the business to meet its project deadlines for Office 365 migration. The noticeable improvement in Internet access speeds has increased staff productivity—approximately 1,500 users leverage this solution on a daily basis and are blissfully unaware that it dynamically scales up and down based on user load.
This project is a great example of end-to-end build and deployment automation, demonstrating the ability to quickly and effectively deliver positive outcomes in previously impossible time frames.
"Cloudten provided a highly available, auto scaling Sophos UTM solution deployed in the icare Amazon Web Services environment, which is now used by over 1,500 employees to access cloud services including O365 and others. icare can now rely on fast, stable Internet services that enable our business to provide better services to the people and businesses of NSW." ~ David Johnston, Enterprise Cloud Architect at icare
Cloudten has a long and successful relationship with icare and has been involved with numerous architectural redesigns of their environment. Cloudten's in-depth knowledge of icare's systems, applications, and end-to-end business flows has ensured icare is able to adapt their online and analytics platforms to rapid changes in the IT landscape. All of this while Cloudten expanded their service offerings and increased revenue.
Cloudten has AWS-certified staff that are specialists in all aspects of cloud architecture and DevOps techniques, with emphasis on security, application integration, and related technologies. Working closely with AWS, Cloudten delivers end-to-end competencies to implement secure, compliant workloads within regulatory frameworks across enterprise and government.
Learn More About the AWS Partner Network (APN)
The APN is the global partner program for AWS and is focused on helping APN Partners build successful AWS-based businesses or solutions. As an APN Partner, you will receive business, technical, sales, and marketing resources to help you grow your business and better support your customers.
See all the benefits of being an APN Partner >>
Why Work with an APN Partner?
APN Partners like Cloudten Industries are focused on your success, helping customers take full advantage of the business benefits AWS has to offer. With their deep expertise on AWS, APN Partners are uniquely positioned to help your company at any stage of your Cloud Adoption Journey, and to help you achieve your business objectives.