Announcing the 2017 City on a Cloud Finalists
This year's City on a Cloud Innovation Challenge saw a record number of applications from 15 different countries around the globe. Nominations included cities, counties, municipalities, and, for the first time, school districts using the cloud to improve the lives of the citizen.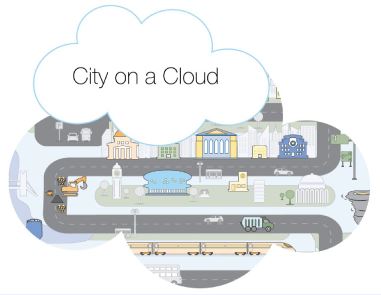 Click here to learn more about the finalists and their projects, including real-time transportation applications, public safety services, and GIS projects, all using the AWS Cloud. Thank you to all who applied!
We will be announcing the winners at the AWS Public Sector Summit June 12-14th in Washington, DC! Join us there as we announce the winners in the Best Practices, Dream Big, and Partners in Innovation categories.
Congratulations to all of the finalists!
Best Practices: The Best Practices Award will be granted to a local or regional government leader, or public or private school or district who has deployed an innovative solution to solve a government challenge.
Alameda County
Benton Police
Boulder County
Caltrans (with Connected Corridors and UC Berkeley)
Charlottesville City Public Schools
City of Frederick, MD
City of San Diego
Douglas County GIS
Douglas Omaha Technology Commission
Intermediate School District 287
Lawrence Police Department
Liverpool City Council
New York Public Library
Region of Waterloo – Grand River Transit
Solodev and Seminole Public Schools
South Australia Government
Transport for London
Dream Big: The Dream Big Award will be granted to a city or school who has a great idea that they would like to implement.
Alton Central Schools
Beyond Machine to Machine Communications
City of Florence/ pdensity
City of Iowa City
City of Las Vegas
City of Ottawa
City of Plano
City of Salinas
City of Upper Arlington
City of West Sacramento
Louisville Metro Government
Marmion Academy
Santa Ana Unified School District
Seattle Public Schools
Tulsa Public Schools
WSIPC
Partners in Innovation: The Partners in Innovation Award will be granted to a technology partner who has deployed an innovative solution to solve a government or teaching and learning challenge.
Acivilate
Anthemis Technologies
Bang the Table
BeeToBit
Blue Spurs
CityGrows
FastFit
LearnZillion
See.Sense
Stroud Water Research Center
Tolemi
Universidad de Sevilla
Visual Labs
Xaqt
Learn more about the City on a Cloud Innovation Challenge here.
---
Join Intel and AWS at the 2017 AWS Public Sector Summit for over 100 learning opportunities. Register today!