Coming soon: AWS launching new Region in Spain by mid-2022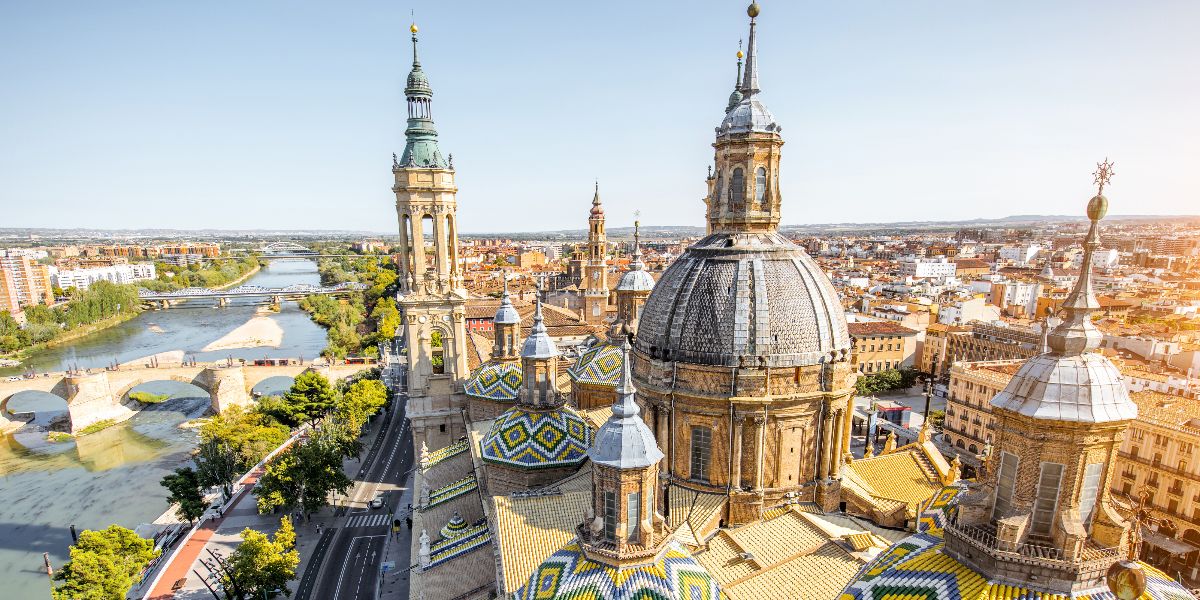 Amazon Web Services (AWS) is bringing new infrastructure to Spain with an AWS Region opening by mid-2022. The new Region will support the growing demand for AWS cloud services in the Iberian Peninsula.
Located in Aragon, the new AWS Europe (Spain) Region will consist of three Availability Zones, giving organizations of all sizes—from startups to enterprises and public sector—access to local infrastructure, while meeting the highest security standards, regulations and data protection, reducing latency, increasing security, improving scalability, and boosting innovation and digital transformation in Spain.
This will the seventh AWS Region in Europe, joining existing regions in Dublin, Frankfurt, London, Paris, Stockholm, and Milan. Learn more about our AWS Global Infrastructure.
Watch the new AWS Spain Region launch video:
The Region represents AWS's continued investment in Spain, which began in Madrid in 2012 when we announced our first AWS Edge location. We followed by opening a corporate office in 2014, and in 2016 and 2018, AWS added AWS Direct Connect locations in Madrid and another corporate office in Barcelona.
The investment of AWS in Spain will continue to promote the technological development of the country as well as help generate substantial benefits to the Spanish economy. AWS plans to invest €2.5 billion within the next ten years in the construction and operations of the new data centers, generating approximately 1,300 full-time equivalent (FTE) jobs in Spain. The AWS investment in these data centers will also positively impact Spain's GDP by an estimated €1.8 billion over the next 10 years.
Supporting digital skills programs in Spain
AWS empowers builders of the future with the tools and skillsets to help succeed in the digital economy. AWS Training and Certification programs provide Spain's educational institutions with cloud computing curricula and hands-on labs to prepare students for in-demand cloud jobs. AWS works with universities and educational institutions, such as Universidad Autónoma de Madrid, CESTE Business School in Aragón, and Universidad de Granada to bring curricula in advanced cloud technologies to Spanish students. Additionally, AWS re/Start is a skills development and job training program to build local talent by providing AWS Cloud skills and job opportunities for unemployed people.
To take advantage of the employment opportunities generated by the upcoming AWS Region, AWS is collaborating with the IDiA Cluster in Aragón and the local unemployment agency to offer a variety of courses in cloud technology.
AWS is also committed to inspiring young students about possible future careers in technology through different public events. In April 2021, we delivered Tech Week, an event which saw over 1,700 students from 12 schools in Spain attend 85 sessions presented by AWS employees. Topics covered included everything from artificial intelligence (AI) and cloud computing, to data center infrastructure and big data.
AWS commits to more sustainability projects in Spain
AWS is committed to running our business in the most environmentally friendly way possible, achieving 100 percent renewable energy usage for our global infrastructure and supporting Amazon's Climate Pledge to achieve net-zero carbon dioxide emissions by 2040.
Amazon has announced four solar projects in Spain to produce 368 megawatts (MW) of renewable energy capacity in the country, enough to power 243,000 Spanish homes. The first operational solar project outside the US, a 149 MW solar farm located in Alcalá de Guadaira (Seville), is already supplying solar energy onto the Spanish electric grid. A new solar plant in Zaragoza with a 49 MW capacity is expected to be operational this year, and recently, Amazon announced two additional solar projects in Andalusia and Extremadura. These projects will supply renewable energy to the Spanish grids powering Amazon's logistics network and the AWS data centers that support Amazon and millions of AWS customers globally.
Learn more

The launch of the AWS Europe (Spain) Region will help countries across Iberian Peninsula innovate and grow their economies. We look forward to serving new and existing customers and working with APN Partners across the Region. Learn more about AWS in Spain here.
Subscribe to the AWS Public Sector Blog newsletter to get the latest in AWS tools, solutions, and innovations from the public sector delivered to your inbox, or contact us.
---
Muy pronto: AWS lanza la nueva Región en España a mediados de 2022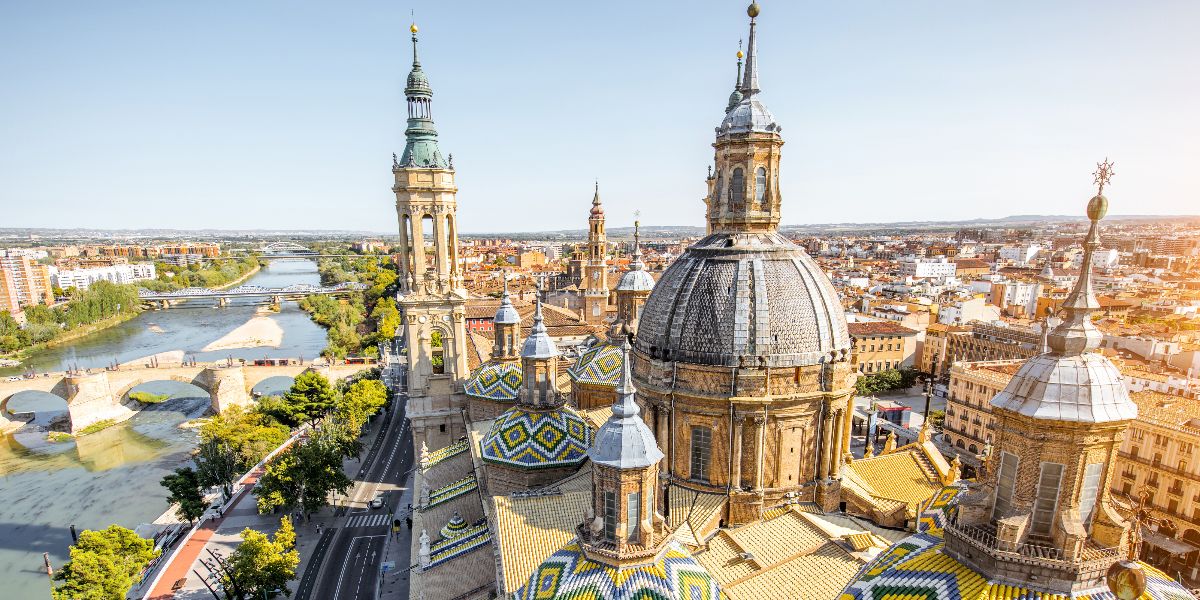 Amazon Web Services (AWS) trae a España nueva infraestructura con una región de AWS que se abrirá a mediados de 2022. La nueva Región nace para apoyar la creciente demanda de servicios en la nube de AWS en la Península Ibérica.
Ubicada en Aragón, la nueva región de AWS Europa (España), constará de tres zonas de disponibilidad, lo que brindará a las organizaciones de todos los tamaños – startups, empresas y organismos del sector público – acceso a la infraestructura local, al tiempo que cumplen con los más altos estándares de seguridad, regulaciones y protección de datos, reduciendo la latencia, aumentando la seguridad, mejorando la escalabilidad e impulsando la innovación y la transformación digital en España.
Esta será la séptima región de AWS en Europa, junto con las regiones existentes en Dublín, Frankfurt, Londres, París, Estocolmo y Milán. Obtenga más información sobre nuestra infraestructura global de AWS.
Vea el nuevo vídeo de lanzamiento de la región de AWS España:
La región representa la inversión continua de AWS en España, que comenzó en Madrid en 2012 cuando anunciamos nuestra primera ubicación de AWS Edge. Continuó con la apertura de una oficina corporativa en 2014, y a la que AWS agregó ubicaciones de AWS Direct Connect en Madrid y otra oficina corporativa en Barcelona en 2016 y 2018.
La inversión de AWS en España seguirá impulsando el desarrollo tecnológico del país y contribuirá a generar beneficios sustanciales para la economía española. AWS prevé invertir 2.500 millones de euros en los próximos diez años en la construcción y operaciones de los nuevos centros de datos, lo que generará aproximadamente 1.300 puestos de trabajo a tiempo completo (FTE) en España. La inversión de AWS en estos centros de datos también tendrá un impacto positivo en el PIB de España estimado en 1.800 millones de euros durante los próximos 10 años.
Apoyo a los programas de competencias digitales en España
AWS ayuda a los constructores del futuro con las herramientas y los conjuntos de habilidades necesarias para ayudarlos a tener éxito en la economía digital. Los programas de formación y certificación de AWS proporcionan a las instituciones educativas de España planes de estudio de computación en la nube y laboratorios prácticos para preparar a los estudiantes para trabajos en la nube on demand. AWS trabaja con universidades e instituciones educativas, como la Universidad Autónoma de Madrid, CESTE Business School en Aragón y la Universidad de Granada para acercar los planes de estudio en tecnologías avanzadas en la nube a los estudiantes españoles. Además, AWS re/Start es un programa de desarrollo de habilidades y capacitación laboral para desarrollar talento local al brindar habilidades en la nube de AWS y oportunidades laborales para personas desempleadas.
Para aprovechar las oportunidades de empleo generadas por la próxima Región de AWS, AWS está colaborando con el Clúster IDiA en Aragón y la agencia local de desempleo para ofrecer una variedad de cursos en tecnología en la nube.
AWS también se compromete a inspirar a los jóvenes estudiantes sobre posibles carreras futuras en tecnología a través de diferentes eventos públicos. En abril de 2021, celebró Tech Week, un evento en el que más de 1.700 estudiantes de 12 escuelas de España asistieron a 85 sesiones presentadas por empleados de AWS. Los temas cubiertos incluyeron todo, desde inteligencia artificial (IA) y computación en la nube, hasta infraestructura del centro de datos y big data.
AWS apuesta por más proyectos de sostenibilidad en España
AWS se compromete a gestionar su negocio de la manera más respetuosa posible con el medio ambiente, logrando un uso de 100 por cien de energía renovable para nuestra infraestructura global y respaldando el Compromiso Climático de Amazon para lograr emisiones netas de dióxido de carbono cero para 2040.
Amazon ha anunciado cuatro proyectos solares en España para producir 368 megavatios (MW) de capacidad de energía renovable en el país, suficiente para alimentar 243.000 hogares españoles. El primer proyecto solar operativo fuera de EE.UU., un parque solar de 149 MW ubicado en Alcalá de Guadaira (Sevilla), ya está suministrando energía solar a la red eléctrica española. Se espera que este año entre en funcionamiento una nueva planta solar en Zaragoza con una capacidad de 49 MW y, recientemente, Amazon anunció dos proyectos solares adicionales en Andalucía y Extremadura. Estos proyectos suministrarán energía renovable a las redes españolas que alimentan la red logística de Amazon y los centros de datos de AWS que respaldan a Amazon y a millones de clientes de AWS en todo el mundo.
Aprende más
El lanzamiento de la Región AWS Europa (España) ayudará a los países de la Península Ibérica a innovar y hacer crecer sus economías. Esperamos poder servir a los clientes existentes, a los nuevos y trabajar con los partners de APN en toda la región. Puedes ver más información sobre AWS en España aquí.
Suscríbete a la newsletter del blog del sector público de AWS para recibir lo último en herramientas, soluciones e innovaciones de AWS del sector público en tu bandeja de entrada, o contáctanos.