Education transforming like never before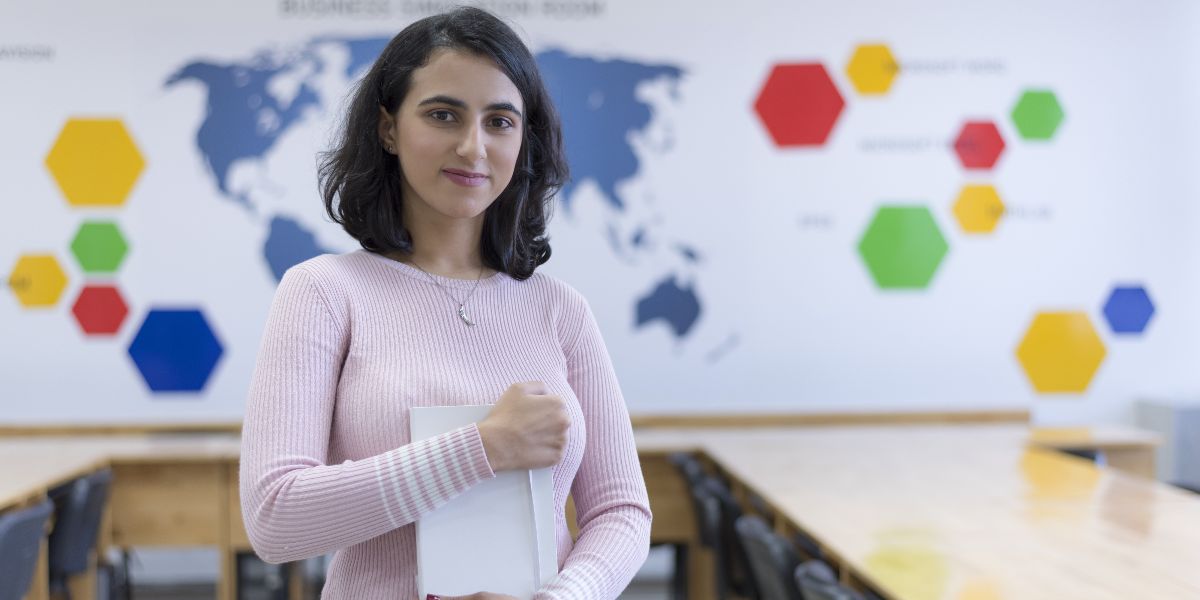 In 2020, education transformed like never before. Educational institutions needed to be able to provide students, teachers, and staff with immediate access to education and Amazon Web Services (AWS) helped customers and partners modernize their systems and applications and reach learners remotely, quickly, and at scale. In 2021, innovation continues in the world of teaching, learning, and research—as well as the use of technology to automate processes and drive better student outcomes.
Personalized learning
New technologies like machine learning (ML) are helping customize education to learners' individual needs. Some studies from the Word Economic Forum indicate that students may retain up to 6X more information, and between 40-60% faster, in virtual environments, as compared to a physical classroom.
CENTURY Tech, an education technology company based in England, personalizes the teaching and learning of both academic and professional content for primary, secondary, further education, university and corporate training students in dozens of countries across the world. CENTURY combines learning science, artificial intelligence (AI) and neuroscience to accelerate learning through intelligent personalization that improves student engagement and understanding. The platform provides actionable data insights that drive individual, timely, targeted interventions.
"Educators across the world are rapidly learning the power AI has to give every learner an education tailored to their specific needs. It is empowering teachers and students to perform better than ever before and has the potential to revolutionize the way education is delivered," says Daniel Neeld, director of partnerships at CENTURY Tech.
Global publishing and education company Pearson also turned to the cloud to develop an analytics dashboard, Revel, to give instructors data on student performance, scores, and time spent on assignments. Revel integrates assessment and knowledge checks in the course material: instructors assign content, and students have to complete lessons to receive points. "It results in a class that is more engaged and prepared to be active in the classroom," says Brad Parkins, director of global product marketing at Pearson. Hear more from Pearson during the AWS Public Sector Summit Online keynote.
These tools give tutors real insights on how students are doing, in real-time, and tailor their teaching for each student based on their progress.
In India, BYJU's helps 80 million registered students and 5.5 million paid subscribers access content developed according to proven pedagogical methods and taught by world-class teachers. Using AWS, BYJU'S gains deeper insights into student preferences and app usage, ultimately helping the company create unique, effective, and engaging learning experiences for students across all grades, and personalized to individual learning journeys.
"By analyzing how students view specific features and courses, we can ultimately tailor the content being taught to make it much more effective," says Prakash Ramachandran, chief technology officer (CTO) of BYJU's.
New assessment models
More and more educators recognize the importance of granular and frequent assessment that is tied to specific skills and learning objectives. UK higher education association Jisc argues in a recent report that emerging technologies make it possible to test knowledge and skills in a more realistic, engaging and inclusive way, catering to students with special needs.
Educators were also faced with setting up a secure and pleasant online testing environment for test takers. Many institutions are using technology to innovate virtual proctoring solutions. For example, the Colombian Institute for Educational Assessment and Evaluation is a public institution affiliated with the Ministry of Education, which builds and runs standardized exams for Colombia's student population of two million. ICFES used Laureate's virtual proctoring solution Sumadi to conduct virtual testing for over 73,000 students. Sumadi uses artificial intelligence (AI) to detect unusual activity or objects and flags them for human proctors for review.
Enhancing students' experiences
Technology is enhancing the learning experiences for more learners from more diverse backgrounds. For example, one of the fastest growing EdTechs in Korea, ST Unitas offers engaging content to prepare students for college and civil service exams. The company developed Conects Q&A, an (AI)-based homework app that provides students with instant answers to their questions. This app has become one of the most popular in more than 10 countries.
D2L, a global learning technology company, uses technology to make classrooms more inclusive. Its platform Brightspace provides audio content for learners with visual impairment challenges.
Improving student services
Higher education institutions are also using the cloud to improve student services, including admissions. Earlier this year, the University of Keele in England wanted to engage prospective students and offer them top-notch campus tour and admissions services. The university needed a solution to confirm and offer open seats to incoming students who did not match with their preferred institution, a process known as Clearing. The University used Amazon Connect to deliver a seamless telephone experience for prospective students looking for support. On the backend, the staff was able to quickly gather insights and automate processes, driving greater operational efficiency.
Higher education institutions are re-imagining what "campus" means. Last year, the University of East London established a dual-delivery model with simultaneous online and on-campus offerings. The goal is to improve student and professor interactions and improve learning—no matter where students may be physically. This shift allows universities to reach new communities and enhance the diversity of their student body.
---
While this has been a challenging year, educators used technology to develop effective solutions that will continue to transform the industry. Technology can help teachers and administrators make strides in access, equity, and outcomes.
Learn more about how AWS is supporting education transformation at the AWS Public Sector Summit Online, in sessions including: "Build cloud skills for the digital economy," featuring the minister of economy of El Salvador; "Leverage the cloud for global online classrooms," featuring Instructure, City College of San Francisco, and Jesuit Worldwide Learning; "Accelerate the pace of research," with Kyoto University; and "Transform distance learning with the cloud," with Ânima Educação. And listen to the recent episode of the Fix This podcast, where I share more stories like these.