AWS Digital Media Competency Partners have demonstrated success in building solutions to create, manage, and distribute digital media and entertainment content. These Competency Partners give you access to innovative, cloud-based solutions for digital media projects and workflow.
Learn more about how Digital Media Competency Partner solutions can help you to execute your digital media workflows in the AWS cloud.
---
Secure file transfer solutions that utilize WAN acceleration technologies to greatly improve transfer times and integrate encryption, bandwidth control, transfer statistics, delivery confirmation, automation, and workflow.

Dramatically accelerates movement of data to and from the S3 at rates up to 100's of times faster than standard TCP-based transfers regardless of distance.
Aspera Transfer Service enables high-speed upload and download of large files and data sets directly into object storage. Using the patented Aspera FASP® high-speed transfer protocol, customers can move approximately 10TB per day with a 1Gbps connection or 100TB per day with a 10Gbps connection.

---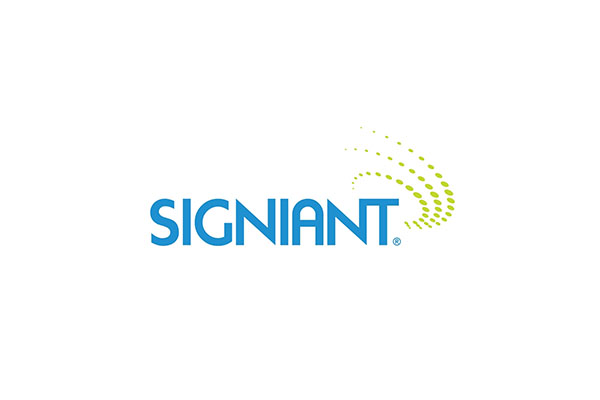 Signiant Flight is an easy-to-deploy solution that accelerates the movement of large data sets in and out of Amazon S3 storage.

Signiant's intelligent file movement software helps the world's top content creators and distributors ensure fast, secure delivery of large files over public and private networks.

---
Media storage solutions that enable archive, hierarchical storage management (HSM), network attached storage (NAS) and hybrid deployment architectures that are used in all aspects of the media lifecycle, including content creation, post-production (rendering, VFX, editing) and distribution workflows.

Zadara offers "enterprise-grade" storage – supporting 100TB volumes, clusters, snapshots, replication, mirroring, online volume migration, encryption (user-owned keys), resource isolation, and more.
Zadara Enterprise Storage Cloud supports: 1) Any Location (cloud, on-premise and hybrid), 2) Any Data Type (block, file and object); and 3) Any Protocol (FC, iSCSI, iSER, NFS, CIFS, S3 and Swift).

Wide-ranging media processing solutions that can quality check, convert, transform, watermark, encrypt, transcode and encode media files or live streams for editing, collaboration, distribution, and device playback.

The industry standard in video sharing and collaboration.
MediaSilo provides online tools for video professionals who seek to collaborate with each other or clients and launch media on the web.

---
Seamless collaboration and media management built for media professionals by media professionals.
Sony | Ci Media Cloud Platform is the media enterprise's onramp to the cloud enabling professional collaboration, high speed transfers, transcoding and archive in a simple on demand model.
---
Wazee Digital lets you get back to your creative roots by streamlining and centralizing today's digital operations

From library management and storage to distribution, and everything in between, Wazee Digital solutions allow you to offload complex tasks in a simple, secure and scalable solution.

Tools, solutions and services used in the creative process that manipulate and create video, audio, visual effects, and graphics in the creation and finishing of digital content.

Aspera is first in the world to offer seamless, line-speed ingest and distribution of very large media files to and from cloud-based object storage such as the AWS S3 service, independent of distance, and completely secure.
With digital supply chains now spanning the globe and the complexity associated with transferring ever-larger file sizes over longer distances increasing exponentially, digital media companies can now realize the full benefits of the cloud with Aspera On-Demand solutions for the high-speed transfer, processing, and storage, of their digital content.

---
Seamless collaboration and media management built for media professionals by media professionals.
Sony | Ci Media Cloud Platform is the media enterprise's onramp to the cloud enabling professional collaboration, high speed transfers, transcoding and archive in a simple on demand model.
Solutions that streamline the processing of live and file-based content, delivering highly scalable video experiences to business partners and consumers.

Adobe Media Server on Amazon Web Services is an easy, affordable and scalable way to deploy multiprotocol media streaming.
Dynamic HTTP Packaging, protected HTTP streaming, and DRM support for Apple HLS enable a single packaging and protection workflow for delivering all your video assets to the broadest device landscape.

---
Brightcove is a leading global provider of powerful cloud solutions for delivering and monetizing video across connected devices.
Brightcove OTT Flow, powered by Accedo, lets you rapidly deploy high-quality live and on-demand video across platforms with no development costs. You'll grow revenue in weeks not months, give your viewers an awesome experience, and cut costs.

---
Zencoder is the leader in cloud-based video encoding, with the fastest and most widely used solution in the market.
Our products enable content providers to quickly deploy Internet video on virtually any Internet-connected device. Our simple yet powerful API means that you can get up and running quickly, while our industry-leading performance provides the fastest turnaround.
---
Dalet solutions and services enable media organizations to create, manage, and distribute content faster and more efficiently, fully maximizing the value of assets.

Both the Dalet Galaxy Five Media Asset Management (MAM) and the Ooyala Flex Media Platform can be fully installed on AWS infrastructure, benefiting from a range of capabilities such as managing Amazon S3 storage uploads, downloads, and video previews; archiving content to Amazon S3 Glacier; scaling instances based on need; and empowering customers with disaster recovery solutions hosted on AWS.
---
Encoding.com, the world's largest video encoding service, powers over 3,000 companies including leading brands across media and entertainment, eLearning, retail, telecommunications, lifestyle, and advertising.
Leveraging sophisticated integrations with the AWS computing platform, Encoding.com enables publishers and developers to instantly scale, support all popular web and mobile formats and utilize our Encoding Intelligence to accelerate processing and reduce errors while eliminating expensive video infrastructure investments.
---
Vantage offers a family of best-in-class video transcoding products for multiplatform distribution: broadcast, cable, VOD, IPTV, multiscreen OTT.
Vantage transcoding products utilize the latest technologies to deliver pristine quality, exceptional processing speeds, plus the industry's most extensive workflow automation & system support - on premise or in the cloud.

---
Wowza technology powers professional-grade streaming for any use case and any device. Get started in minutes, with unparalleled control and flexibility.
Wowza delivers an award-winning, extensible solution set that provides unparalleled customization, configuration, and control for an unlimited number of streaming use cases. Its integrated, hybrid model empowers direct end customers, service providers, and an extensive worldwide partner network.
Partners interested in listing their digital media product or solution must have achieved the AWS Digital Media Competency through the AWS Competency Program.
---
---