Canadian government meets citizen needs quickly with secure, compliant solutions built on AWS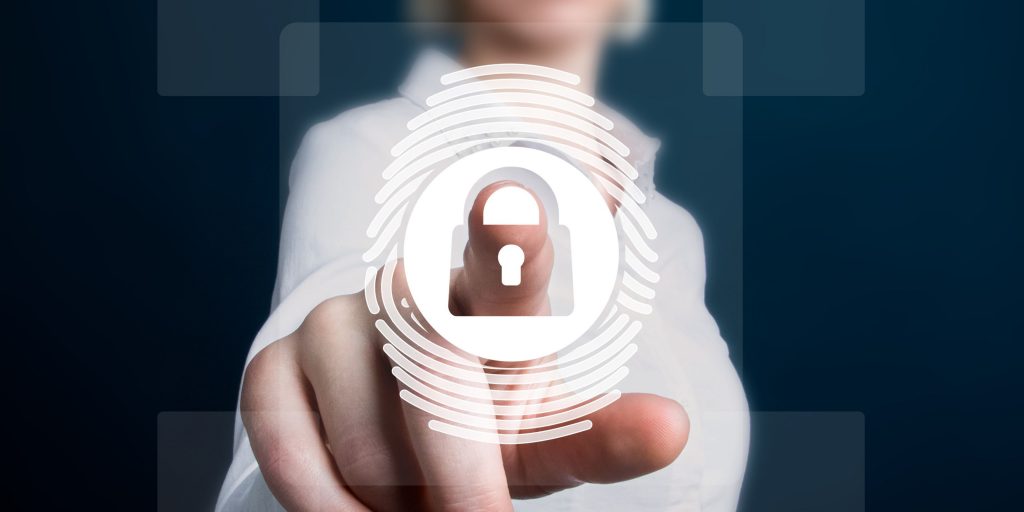 Governments at all levels rapidly addressed the rising challenges of the COVID-19 pandemic. Canadian government agencies met citizens' needs quickly by building secure, compliant solutions on Amazon Web Services (AWS) to deliver critical information and services.
Working with partners and AWS, Canadian governments and agencies released multiple solutions for providing a modern, digital-first experience for all to interact with the government and receive the information and services they need.
Staying safe: Building secure solutions to understand the spread of COVID-19
Tracking the spread of COVID-19 helps communities to identify potential exposures and respond with the appropriate measures including testing, self-isolation, resource reallocation, and seeking medical attention. To help, governments securely built and deployed applications to keep citizens and visitors to Canada safe and informed.
For example, the Canada Border Service Agency (CBSA) and the Public Health Agency of Canada (PHAC) launched the ArriveCAN app in April 2020. The app allows travelers entering the country by air, land, or sea to report their contact tracing and quarantine information, within 48 hours prior to entry into Canada. The app helps reduce wait times and minimize contact with border security and public health agents. The ArriveCAN app runs on AWS and was built within a matter of weeks with the help of AWS Professional Services (Proserve) and partner Fortinet.
To understand and control the spread of the virus, PHAC required access to up-to-date health, geospatial, and socio-economic data to properly analyze and report on the spread of COVID-19. The data is being used by PHAC as part of its evidenced-based approach to responding to the outbreak in Canada. Within four days, the Canada COVID-19 Situational Awareness Dashboard was developed and launched by a team, which included PHAC, Natural Resources of Canada (NRCan), Statistics Canada, and AWS APN Partner, ESRI.
Staying informed: Delivering services and information with cloud-based solutions
With COVID-19, higher demand strained legacy systems, such as call centers. As Canadians looked to their government for updates, information, and aid, government agencies turned to AWS to build reliable, agile solutions.
The Government of Canada responded to COVID-19 by working with AWS and its partner Accenture to launch a cloud-based call center for its Emergency Response Benefit program (CERB). Using Amazon Connect they created a 1,500-person call center in Canada that could seamlessly expand as necessary, eventually handling an average of 27,000 calls per day in April with some days exceeding 40,000 calls answered. Those calls helped Canadians apply for the tens of billions of dollars the Canadian government was making available to residents—a critical lifeline for them in this time of emergency.
To disseminate important COVID-19-related information, Canadian Digital Service (CDS) turned to AWS to scale its Notify system. With Notify, government departments can send notifications directly to Canadians. Prior to COVID-19, Notify was optimized to reach hundreds of thousands of Canadians. Now, with the help of AWS, Notify can send up to 10 million messages per day, with the ability to scale if demand exceeds 10 million.
In Ontario, Public Services Health & Safety Association (PSHSA) saw its website chat volumes triple as public sector organizations sought out the latest guidance. PSHSA worked with Qalius, an AWS Partner Network (APN) Partner to implement an artificial intelligence chatbot, using Amazon Lex. The chatbot integrates with on-premises PSHSA systems. The chatbot can answer questions, direct website visitors to information on the website, and manage updates for virtual training registrations. By automatically resolving one out of every three questions, the chatbot allows PSHSA's customer experience team to focus on high-priority requests.

Across Canada, governments have turned to AWS to build cloud-based, secure, and compliant solutions to keep citizens safe and informed. To learn more, view the compliance week webinar on demand until December 31, 2020.
---
Le gouvernement canadien répond rapidement aux besoins des citoyens grâce à des solutions sécurisées et conformes, basées sur AWS
Les gouvernements, à tous les niveaux, ont dû rapidement faire face aux défis croissants liés à la pandémie de COVID-19. Au Canada, les gouvernements ont répondu rapidement aux besoins des citoyens en mettant en place des solutions sécurisées et conformes basées sur Amazon Web Services (AWS) afin de leur donner accès à des informations et des services essentiels.
En collaboration avec diverses équipes, y compris des partenaires et AWS, le Canada a mis en place de nombreuses solutions numériques et modernes pour que tous puissent interagir avec le gouvernement et accéder aux informations et services dont ils ont besoin.
Soyons prudents: Créer des solutions sécurisées qui permettent de suivre la propagation de COVID-19
Retracer la propagation de COVID-19 permet aux communautés d'identifier rapidement les risques d'exposition et de réagir en prenant les mesures appropriées, telles que la réalisation de tests, l'isolement, la réallocation des ressources et la recherche de soins médicaux si nécessaire. Dans cette optique, les gouvernements ont conçu et déployé des applications sécurisées visant à assurer la sécurité des citoyens et des visiteurs au Canada et à les informer.
Ainsi, l'Agence des services frontaliers du Canada (ASFC) et l'Agence de santé publique du Canada (ASPC) ont lancé l'application ArriveCAN en avril 2020. Cette application permet aux voyageurs qui entrent dans le pays par voie aérienne, terrestre ou maritime de communiquer leurs coordonnées et des renseignements concernant leur quarantaine, dans les 48 heures précédant leur entrée au Canada. L'application permet de réduire les temps d'attente et de minimiser les contacts avec les agents de sécurité des frontières et de santé publique. L'application ArriveCAN fonctionne sur AWS et a été créée en quelques semaines avec l'aide de AWS Professional Services et de son partenaire Fortinet.
L'Agence de la santé publique du Canada (ASPC) utilise Amazon Connect pour effectuer des contrôles ponctuels afin de vérifier que les voyageurs respectent les conditions de la quarantaine de 14 jours imposée par le pays aux visiteurs. La solution, mise en œuvre par Accenture, a été mise en service en six jours seulement. Elle fonctionne 24 h/24 et 7j/7 et emploie 200 agents.
Pour être en mesure de suivre et de contrôler la propagation du virus, l'Agence de la santé publique du Canada (ASPC) avait besoin d'avoir accès à des données sanitaires, géospatiales et socio-économiques à jour afin d'analyser et de communiquer avec précision sur la propagation de la COVID-19. L'ASPC a adopté une approche factuelle et a pu utiliser ces données pour mieux répondre à l'épidémie au Canada. En quatre jours, le tableau de bord de l'état de la situation COVID-19 au Canada a été développé et lancé par l'équipe de travail qui regroupait l'ASPC, Ressources naturelles Canada (RNCan), Statistique Canada et le partenaire APN d'AWS, ESRI. Le travail interministériel a permis au Canada de rapidement rassembler les données nécessaires pour mieux suivre la propagation du virus.
Restons informés: Fournir des services et des informations grâce à des solutions infonuagiques
Avec la COVID-19, les gouvernements ont été fortement sollicités et cela a mis à rude épreuve les systèmes existants, tels que les centres d'appel. Alors que les Canadiens se tournaient vers leur gouvernement pour trouver des réponses, obtenir des informations et de l'aide, le Canada s'est orienté vers AWS pour mettre en place des solutions fiables et souples.
Le gouvernement du Canada a fait face à la COVID-19 en travaillant avec AWS et son partenaire Accenture sur le lancement d'un centre d'appel basé sur le cloud pour sa Prestation canadienne d'urgence (PCU). Grâce à Amazon Connect, ils ont créé au Canada un centre d'appel de 1 500 personnes qui peut facilement évoluer en fonction des besoins. Le centre d'appel a finalement traité une moyenne de 27 000 appels par jour en avril, et il a dépassé les 40 000 appels certains jours. Ces appels ont aidé les Canadiens à demander les dizaines de milliards de dollars que le gouvernement canadien mettait à la disposition des résidents, une bouée de sauvetage essentielle pour eux en cette période d'urgence.
En Ontario, l'organisme Public Services Health & Safety Association (PSHSA) a vu le nombre de clavardages sur son site Web tripler parce que ses membres, les organisations du secteur public, voulaient obtenir les dernières directives et informations en lien avec la situation. PSHSA a travaillé avec Qalius, un partenaire consultant de niveau avancé du réseau AWS Partner Network (APN), pour mettre en place un système de clavardage basé sur l'intelligence artificielle, en utilisant Amazon Lex. Le système de clavardage s'intègre à l'infrastructure de PSHSA sur site. Le clavardage peut répondre à des questions, rediriger les visiteurs du site Web vers des informations sur le site, et gérer le suivi des inscriptions aux formations virtuelles. En répondant automatiquement à une question sur trois, le clavardage permet à l'équipe chargée de l'expérience client chez PSHSA de se concentrer sur les demandes prioritaires.
Partout au Canada, les gouvernements se sont tournés vers AWS pour développer des solutions infonuagiques, sécurisées et conformes, afin de garantir la sécurité des citoyens et de leur fournir des informations. Pour en savoir plus, veuillez visionner le webinaire de la semaine de la conformité à la demande, disponible jusqu'au 31 décembre 2020.