AWS in Indonesia
Organizations in Indonesia are using Amazon Web Services (AWS) to transform the way they do business.
AWS Cloud Day Indonesia 2022

Join us at AWS Cloud Day Indonesia, get deeper insights into implementing AWS Cloud solutions across various industry verticals such as finance, manufacturing, retail, and others.

With the largest economy in Southeast Asia, the AWS Asia Pacific (Jakarta) Region is part of AWS's continued investment in this Region throughout the years. In 2018, AWS opened its first office in Jakarta to help support its rapidly growing customer base across the country.
The AWS Asia Pacific (Jakarta) Region is our tenth region in Asia Pacific and the second in Southeast Asia after Singapore. With three Availability Zones (AZs), the Jakarta Region provides our customers and partners the ability to run workloads, store data securely, and innovate faster, locally. Developers, startups, and enterprises, as well as government, education, and nonprofit organizations can start using the Jakarta Region to run applications, and serve end-users across Indonesia with lower latency while retaining full ownership and control over their content.

For detailed information about this Region announcement, you can visit our Global Infrastructure and Using AWS services in Indonesia pages for more information.
Start your journey today at no cost. Sign up for your complimentary AWS account now or contact our team with any questions you have.
Learn more about AWS in Indonesia
Learn more about AWS Cloud solution
Are you new to AWS or cloud computing? Learn more about our cloud solutions and how we can help you with your own digital transformation, whether you're a small-medium enterprise (SME), a startup, corporation, or government. Start your journey now using our online resources: visit our AWS Blog Indonesia for the latest updates, our Cloud 101 for Public Sector page for the fundamentals, and AWS Learn on the Go for detailed technical deep-dives.
Blog AWS Indonesia »
AWS Learn on the Go »
Cloud 101 for Public Sector »

AWS from an Analyst's perspective
What is the role of AWS in the eyes of global analysts? Analysts have provided numerous reports and studies on AWS, regarding our performance, our solutions and how we can help you on your cloud journey. The following are some reports and studies that you can download and read for further reference on AWS.

AWS Named as a Leader in the 2022 Gartner Cloud Infrastructure & Platform Services for the 12th Consecutive Year.
Read report »
Amazon Web Services Launches Indonesia Region.
Read report »
Government, education, nonprofit, and healthcare organizations
Government, education, nonprofit, and healthcare organizations face unique challenges to accomplish complex missions with limited resources. Public sector leaders engaged in true cloud computing projects overwhelmingly turn to the power and speed of AWS when they want to serve citizens more effectively, achieve scientific breakthroughs, reach broader constituents, and put more of their time and resources into their core missions.

AWS Training and Certification


Organizations need individuals with cloud skills to help transform their business. AWS Training and Certification helps you build and validate your skills so you can get more out of the cloud. Our content is created by experts at AWS and updated regularly so you can keep your cloud skills fresh.



Customer success stories
Indonesian organizations of all sizes are using AWS to change the way they do business.

Halodoc

Halodoc: Building the future of telehealth with microservices

Halodoc, a health technology platform based in Jakarta, is using telehealth and artificial intelligence (AI) to connect patients, doctors, and healthcare facilities. Learn how the organization developed its monolithic backend into separate microservices and is adopting serverless to effectively support new users with AWS Lambda. Find out how the app is managing high data volumes and speed with even greater efficiency, using Amazon DynamoDB, Amazon Relational Database Service (Amazon RDS), and Amazon Redshift.


Learn more

Jawa Barat

West Java Bridges Urban and Rural Digital Gap with Apps Built on AWS

West Java is the biggest province in Indonesia. It serves a population of 50 million people mostly living in underdeveloped, rural areas, and its administration is committed to improving public services through technology. By developing a cloud-native application on AWS, the West Java administration has reduced the development time from three months to just 16 days and is also making cost savings with our pay-as-you-go pricing. It is also using Amazon Elastic Kubernetes Service (Amazon EKS) to accelerate container implementation, Amazon CloudFront to send content, and Amazon Simple Queue Service (Amazon SQS) to prevent problems in running applications.


Learn more Read more public sector success stories

Sayurbox

Sayurbox Uses AWS to Deliver Fresh Food Faster

In 2019, Sayurbox migrated to AWS to reduce costs and take the advantage of managed offers such as Amazon DocumentDB and Amazon OpenSearch Service (successor to Amazon Elasticsearch Service). Amazon OpenSearch Service helps with monitoring and analytical activities in Sayurbox's operating and storage management systems, assessing demand, and cross-checking with supply sources. This makes it even easier for users to order successfully from the Sayurbox app, website, or even through WhatsApp. The startup also uses Amazon RDS to automate inventory management.


Learn more

Qlue

How Qlues implements artificial intelligence (AI) and the Internet of Things (IoT) with AWS to provide smart cities solutions

Qlue is an Indonesian smart city ecosystem company that uses AI and IoT to help create sustainable, safer cities. It works closely with city institutions, local communities and police departments to solve urban issues related to mobility, security, safety, and sanitation. Leveraging AWS, Qlue has developed several innovative products. These include QlueWork, a mobile application for managing and coordinating tasks in the field, and QlueDashboard, which assists with real-time monitoring, improving the efficiency and effectiveness of resource management and allocation. Qlue has reduced its time to market by 50 percent with streamlined deployment process and has the ability to scale seamlessly while processing large volumes of real-time data.


Learn more

Mikatasa

Mikatasa Sticks to AWS to Paint a Digital Customer Experience

To improve its flexibility and agility, adhesives and coatings manufacturer Mikatasa explored numerous cloud solutions before choosing AWS. "We realized that a cloud solution would be key to our continued operations, and we couldn't afford any risks. With our previous local cloud provider, we experienced multiple episodes of downtime as well as a data leak. We needed a secure and established cloud provider for this reason, and AWS met all our requirements."


Learn more
Our Customers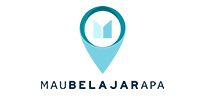 AWS Partners in Indonesia
The AWS Partner Network (APN) is the global community of Partners who leverage Amazon Web Services to build solutions and services for customers. AWS helps Partners build, market, and sell their AWS offerings by providing valuable business, technical, and marketing support.

Consulting Partners

APN Consulting Partners are professional services firms that help customers of all types and sizes to design, architect, build, migrate, and manage their workloads and applications in AWS, accelerating their journey to the cloud. APN Consulting Partners include system integrators (SIs), strategic consultancies, agencies, managed service providers (MSPs), and value-added resellers (VARs).


Technology Partners

APN Technology Partners provide connectivity services and hardware or software solutions live on, or integrate with, the AWS Cloud. Technology Partners' products are often components for larger AWS solutions and can be supplied by APN Consulting Partners, via AWS Marketplace, in bundled solutions, or directly by APN Technology Partners. APN Technology Partners include equipment and semiconductors manufacturers, network carriers, software as a service (SaaS) vendors, and independent software vendors (ISVs).


Training Partners

AWS works with selected training organizations around the globe to ensure that customers can access training courses in their preferred language and location. Our APN Training Partners meet the robust requirements of AWS course delivery and are the only organizations we endorse to deliver our classroom-based training.

Additional Resources
You can find more information below or join the AWS Indonesia community to better understand our services and achieve your organization's goals.

Join the AWS Indonesia community
Join a dynamic group of AWS customers and interact with other developers to get the answers to your questions, share ideas, and learn more about AWS.

Contact Us
If you have further questions or need help, professional services or an AWS account manager, you can contact us here.
Start Building on AWS Today

Whether you're looking for compute power, database storage, content delivery, or other functionality, AWS has the services to help you build sophisticated applications with increased flexibility, scalability, and reliability.
View AWS Free Tier Details »