Amazon FSx File Gateway
Fast, low-latency access on premises to fully managed file shares
Amazon FSx File Gateway optimizes on-premises access to fully managed, highly reliable file shares in Amazon FSx for Windows File Server. Customers with unstructured or file data, whether from SMB-based group shares, or business applications, may require on-premises access to meet low-latency requirements. Amazon FSx File Gateway helps accelerate your file-based storage migration to the cloud to enable faster performance, improved data protection, and reduced cost.
How it works
Benefits
Improved latency with local caching
Amazon FSx File Gateway provides low-latency performance for frequently accessed data. This enables seamless read and write activity when files are shared between their on-premises locations and the cloud.

Windows-native compatibility
With Amazon FSx File Gateway, you can seamlessly access the Windows-native SMB capabilities of Amazon FSx for Windows File Server such as NTFS, Active Directory integration, and data deduplication.
Enhanced data protection
With access to Amazon FSx for Windows File Server, you can take advantage of automated, crash-consistent backups, and use AWS Backup for centralized backup and retention.

Customers
"Expedia Group is in the process of migrating our on-premises SMB file shares to AWS to get out of the business of managing multiple file servers across dozens of offices. The new Amazon FSx File Gateway cache will help us reduce latency for our branch offices and accelerate our migration to AWS to reduce costs and complexity."

William Weigle, Senior Manager - Expedia Group
"With Amazon FSx File Gateway, our faculty and staff will be able to access all their files with the data protection, convenience, and security features that they're accustomed to while central IT can manage and back up everything efficiently through the AWS console."
Scott Kirner, Senior Director, University Enabling Technology Services, Office of Information Technologies - University of Notre Dame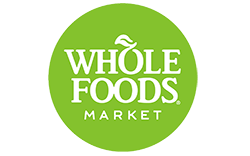 "Amazon FSx File Gateway will address many challenges with our 'expensive' corporate network drives. I'm excited about the potential for low-latency, on-premises access to highly available and reliable fully managed shared file storage in AWS with significant cost savings compared to our current on-premises solution."

Darren J. Melonson, Principal Information Systems Engineer - Whole Foods Market