AWS Executive Insights
Perspectives on enabling cloud innovation and transformation through culture, talent, and leadership
Featured article | 7 min read
The Imperatives of Customer-Centric Innovation
The ever-increasing velocity of the pace business, constant advances in technology, and sudden shifts and upheavals in market segments—expected and unforeseen—create an acute need to innovate ahead of constantly changing customer needs and demands.
Read more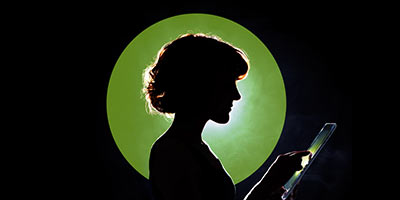 Deloitte AI Institute
Women in AI
A new 'Women in AI' report by AWS partner Deloitte and their AI Institute unpacks the roots of the gender gap in AI and provides a potential path for organizations to fix it.
Read the report
Article | 3 min read
How a Finance Leader Streamlined Contract Administration With the Cloud
Before they can lead large-scale transformations, CFOs have to modernize their own operations. Discover how AWS Accounting reduced time spent reviewing contracts by 80%
Read the article
Article | 6 min read
Is Your Under-skilled Workforce Holding You Back from Digital Transformation?
Five steps to help your organization achieve its goals through investment in your existing talent
Read the article

Discover how millions of organizations are using the AWS cloud to innovate and transform with unparalleled capabilities
Article | 7 min read
Elements of Amazon's Day 1 Culture
Putting "Day 1" into practice relies on maintaining a long-term focus, obsessing over customers, and bold innovation
Read more
Gartner Innovation Case Study
Innovating Through Disruption
Gartner examines how Amazon has scaled its innovation capabilities
Read the case study
Article | 7 min read
Leading and Innovating with Leadership Principles
As companies grow, CEOs are often challenged with how to scale their leadership across teams, geographies and initiatives
Read the article
Conversations with Leaders
Investing in Teams Transforms an Organization
Sheri Rhodes, CIO at Workday, shares her experience and insights in leading organizational change, developing strategies for transformation, and collaborating to deliver results
Watch the interview
Podcast | AWS Industrial Insights
Creating Supply Chain Resilience by Building a Digital Ecosystem
Dave Evans, CEO of Fictiv, shares how the company's agile business model enabled it to shift production between global regions during the pandemic, with little downtime
Listen to the podcast
Conversations with Leaders
Reinventing a 50-Year-Old Corporate Culture
Su Shan Tan, Group Head of Institutional Banking at DBS, discusses customer-centered innovation, changing culture from the top down, and celebrating failure
Watch the interview