Say Hello to 41 New AWS Competency Partners Added in May
The AWS Competency Program validated 41 new AWS Partners in May—spanning workload, solution, and industry designations. Please join us in welcoming our newest AWS Competency Partners!
The AWS Competency Program helps customers identify and choose the world's top APN Partners that have demonstrated technical proficiency and proven customer success in specialized solution areas.
To receive the AWS Competency designation, APN Partners must undergo rigorous technical validation related to industry-specific technology, as well as an assessment of the security, performance, and reliability of their AWS solutions. This validation gives customers complete confidence in choosing APN Partner solutions from the tens of thousands in the AWS Partner Network.
View all AWS Competencies and designated APN Partners >>
Technology Partners
Couchbase | Couchbase Enterprise Edition
Couchbase Enterprise Edition is a full-featured engagement database. Built on the most powerful NoSQL technology, Couchbase Server gives you the flexibility to constantly reinvent the customer experience.
Zaloni provides the platform, services, and solutions customers need to create production-grade data lakes that accelerate business insights. The Zaloni Data Platform (ZDP) unifies data management, governance, and self-service capabilities for operational efficiency.
Consulting Partners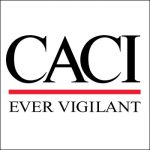 CACI | Cloud Solutions Pack (C2SP)
Whether you're just getting started, actively migrating, or looking to improve the efficiency of your cloud-hosted workloads, the fundamentals of the CACI Cloud Solution Pack (C2SP) are applicable for all government customers at any level of cloud experience.
CloudPartners has combined powerful tools with employees' certified skills to continually develop and adapt. They can make continuous progress by translating customers' wishes and needs into effective and flexible cloud-solutions.
Idexcel's approach to Application Lifecycle Management (ALM) utilizes an Agile Development philosophy that adapts to your team's needs, removes barriers between roles, and streamlines processes so that you can focus on delivering high-quality software faster and more efficiently.
Solidyn, a Polaris Alpha Company, provides software development and engineering solutions focused on satellite mission planning, C&T, and mission data processing. They couple this domain experience with the AWS architecture, development, and DevOps expertise needed to migrate existing systems onto C2S and AWS GovCloud (US).
Consulting Partners
Megazone provides its own educational program called the Cloud Educate Program (CEP) that improves the IT environments across colleges and universities. Developed by Megazone's own technologies, Hyper Solution simplifies complex operational process and billing information.
Consulting Partners
Idexcel helps financial organizations transform business processes, rationalize product portfolios, strategize business assets, comply with regulations, manage risks, and maximize customer satisfaction by leveraging AWS to modernize their existing IT infrastructure.
Saltware has provided customers with SI, H/W infrastructure optimization, and IT outsourcing service in South Korea since 2003. They enable enterprises to adopt cloud computing environments easily and rapidly.
Technology Partners
As a record-keeping operations system with a centralized archive, Arkivy provides organizations compliant storage with advanced monitoring, oversight, and data governance tools. Arkivy lowers the entry barrier for financials that need to implement a strategic record-keeping program that is reliable, scalable, and cost-effective.
TickSmith specializes in big data technology and has built a next-generation data lake platform to solve the pains of capital markets. The platform, TickVault, is used for data centralization, distribution, market surveillance, risk management, and advanced analytics.
Consulting Partners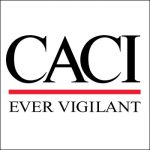 Built from best practices performed over 200 public sector migrations, the CACI Cloud Solutions Pack (C2SP) is uniquely tailored support that helps customers securely and effectively adopt virtualized cloud services and solutions.
Infiniti's team of solution architects and government professionals apply their work on cloud projects that utilize expertise in architecture, migration, DevOps, SysOps, machine learning, security, disaster recovery, and storage.
Technology Partners
Telos's Xacta 360 is a premier risk management and compliance solution that brings meaningful insights to IT security specialists, CISOs, and other decision-makers. Xacta 360 automatically inherits common controls from AWS workloads and automates compliance.
Consulting Partners
KOLON Benit helps make IoT easier and faster to apply to the home, factory, farm, and medical applications. Customers will be able to do business faster by using the IoT platform they have already built. KOLON Benit's engineers can support the solution construction and the managed services.
Consulting Partners
47Lining architects solutions that address traditional data warehousing, IoT analytics back-ends, predictive analytics, and machine learning to open up new business opportunities. They offer a variety of customer engagement models spanning proof-of-concept, build and managed big data services.
By embedding AI at the core, Accenture Applied Intelligence helps customers transform every facet of their business and embrace intelligent technologies confidently and responsibly.
Cloudwick is a leading enterprise big data-as-a- service provider with experience managing over 75,000 big data clusters (including transient clusters) on AWS. Cloudwick has years of experience architecting, scaling, and managing production enterprise big data services.
Crayon provides AI advisory, advanced analytics, and machine learning services across all industries. They enable customers to realize the full potential of AI by providing executive-level AI insights and capabilities.
Deloitte's Cognitive Advantage offerings help organizations transform decision-making, work, and interactions through the use of insights, automation, and engagement capabilities. Their offerings are tailored to be industry-specific and powered by cognitive platform.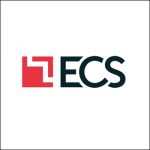 ECS enables advanced ML solutions and expertise to meet customers' mission critical needs. They create advanced ML solutions and capabilities leveraging computer vision, speech, language analysis, and deep learning algorithms.
Inawisdom's customers outperform the market by discovering wisdom from their data assets. As leaders in AI, Inawisdom's machine learning solutions apply rich data engineering and data science capabilities, implementing advanced ML techniques.
Knowledgent focuses on innovating in and through data to impact customers' business using machine learning, AI, robotics, and Natural Language Processing. They strategically implement ML and artificial intelligence to achieve business goals and optimize current processes.
Novetta provides advanced analytic and machine learning solutions on AWS. These include entity resolution, Natural Language Processing, predictive modeling, image analysis, and sensor analytics.
Pariveda has successfully guided customers across many industries in making the journey to leverage machine learning capabilities at scale. They let business value drive the process from ideation, through proof of concept, into market tests, and ultimately production.
PEAK is the AI service for business, helping customers do great things with data. They deliver data-driven insights on a continuous basis which accelerate growth and allow businesses to rapidly increase revenues and profits through the power of AI and ML.
Powerupcloud's highly experienced machine learning engineers and data scientists help customers identify the right algorithms and implement ML engines for their business. They help businesses extract rich insights from their data.
Quantiphi is an artificial intelligence software and services company focused on helping customers translate the promise of AI into quantifiable business impact through perceptual task automation, cognitive interfaces, and high frequency decision support systems.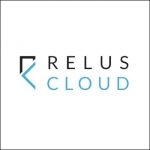 Relus Cloud helps customers tackle the challenges associated with huge data sets, structured and unstructured data, and real-time responses. They efficiently build highly scalable, practical, and secure data platforms built with advanced analytics capabilities.
SFL Scientific is a data science consulting and professional services firm that provides rapid development and execution of technology solutions. They apply automation, AI, and machine learning tools in their designs, prototypes, and integrations.
Slalom applies machine learning for insights that are digestible, accessible, and actionable—insights that help you better understand and connect with your customers, innovate faster, and enable your employees to do their jobs better.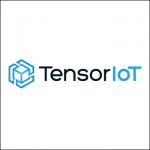 TensorIoT has a dedicated ML practice with strong data engineering depth. They also launched ML solutions, Babel AI and Rubix Edge, built on native AWS services to provide enterprises and startups with a robust and scalable machine learning foundation.
Consulting Partners
Deloitte amplifies cloud migration capabilities by leveraging industry insights, deep vendor relationships, and knowledge of third-party tools coupled with proprietary tools that perform detailed analysis and development of prioritize roadmap and migration.
WiseN's Migration Program is based on a careful analysis of AWS attributes, customers' infrastructure systems, and business environment features. It takes into account the future management of the customer and helps build a reliable system through a systematic migration process.
With more than 1,000 employees and €100 million in revenue, Version 1 is a leader in the migration, management, and optimization of enterprise applications in the cloud. Version 1 was one of the first AWS Consulting Partners in Europe.
Consulting Partners
Sierra-Cedar helps customers accelerate migrations of Oracle enterprise applications and IT infrastructure to AWS. They empower organizations by providing the services, tools, process, and methodologies designed around business goals and industry-specific needs to enable project success.
Consulting Partners
Your choice is an important one when it comes to SAP solution providers. Deloitte helps customers get the most out of their SAP investments while positioning the business for today's evolving digital economy.
DXC Technology has expert knowledge across the breadth and depth of SAP solutions, and they use it to free customers from the hassles normally associated with technology implementations When they implement an SAP solution, the goal is to make customers' lives simpler.
inQdo uses the most innovative AWS solutions to deliver flexible, scalable, and cost-effective IT infrastructures. They are specialized in managing architectures, alliance support, migrations, greenfields, monitoring, AWS WorkSpaces, and SAP on AWS.
Keytree is the UK's largest independently-owned SAP partner. Over the last few years, SAP has re-engineered its applications to accelerate customers' digital transformation, and Keytree is now looking to go a stage further with machine learning and IoT.
Seidor manages AWS infrastructure and provide BASIS support. They manage solutions like Solution Manager, ERP R3, S/4HANA, Fiori, Business Warehouse, Business Objects, Mobile Platform, Process Orchestration, etc.