The AWS Cloud is enabling scalable, flexible, and cost-effective solutions for banking and payments, capital markets, and insurance organizations of all sizes, from startups to global enterprises. To support the seamless integration and deployment of these solutions, AWS established the Financial Services Partner Competency Program to identify Consulting and Technology APN Partners with deep industry experience and expertise.

APN Partners with the AWS Financial Services Competency have demonstrated industry expertise, readily implemented solutions that align with AWS architectural best practices, and have staff with AWS-certifications.

---
Transaction processing systems for banking/mortgage/payments, capital markets/brokerage/asset management, or the property & casualty insurance industry. Examples include core banking systems, core trading systems, core insurance systems, trade processing systems, and reconciliation systems.

Avoka Transact creates frictionless sales transactions for banks, insurers and wealth managers. It speeds time-to-market, drives customer acquisition, and reduces abandonment for experiences such as digital account opening and customer onboarding.
Avoka Transact is a digital business platform, designed to simplify the process of designing, deploying and maintaining digital sales for financial institutions. Avoka delivers a best in class digital sales experience, on the AWS cloud.

---
Calypso Technology is a leading provider of cross-asset front-to-back solutions for financial markets. It provides customers with a single platform for consolidation, innovation and growth, bringing simplicity to complex business challenges.
Calypso develops solutions for capital markets, investment management, clearing, collateral, risk management, and treasury/liquidity. Clients benefit from greater efficiency, faster regulatory compliance, improved scalability, and faster time to market.

---
Corezoid provides a platform as a service process engine that enables companies to build agile business processes triggered by real time events.
Corezoid is a tool to create a "digital core". Digital core - that's processes moved to the cloud. It's a turnkey, plug-and-play solution for a digital core that fits any size of company in any industry. Corezoid is a breakthrough, transformative technology.
---
Inherently customer-centered, the fully integrated EIS Core Insurance Suite on AWS delivers unparalleled visibility and business agility to empower insurers to confidently and profitably adapt, innovate, and grow their businesses today… and tomorrow.
Our mission is to deliver core insurance solutions faster with less risk that provide long-term, sustainable value for our clients. We do so by combining superior software with skilled talent, industry best practices, and the power of the cloud.

---
Guidewire exists to deliver the software that P/C insurers need to adapt and succeed in a time of rapid industry change, and to ensure that every customer succeeds in the journey.
Guidewire InsuranceSuite™ provides transactional systems of record supporting the entire insurance lifecycle. Guidewire InsuranceSuite™ is a proven solution that promotes optimized insurance operations through insights derived from an engaged global customer community.

---
An alternative to legacy core banking software, Mambu accelerates time to market for new consumer & SME banking products via innovative channels.
Mambu enables banking providers to rapidly create, launch and service loan and deposit products through its SaaS cloud banking platform.

---
Moven is changing the way consumers think about their bank account. While in the US we are a neobank driving constant innovation, Moven Enterprise enables banks to leverage the Moven platform to acquire, engage, and grow a thriving customer base.
Moven is a mobile engagement platform that brings value to customers while driving positive, measurable business outcomes for banks. We transform customer financial data into digital experiences and insights that inspire people to take action.

---
Solutions that are helping financial institutions identify, model, and assess risk, ensure monitoring & compliance with the industry regulations, or help in surveillance or fraud monitoring. Examples include companies in the market risk, credit risk, regulatory risk, compliance risk, fraud & cybersecurity, and operational risk.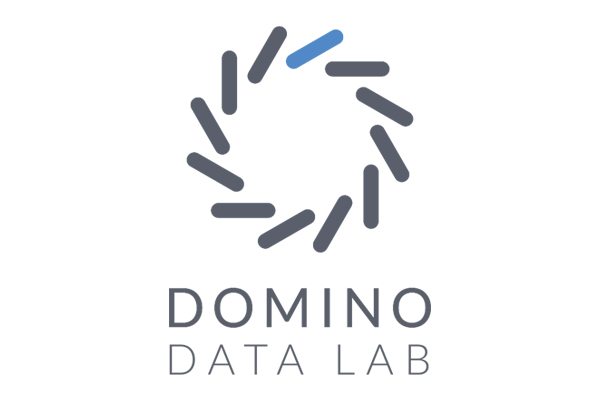 Cloud based data science for acceleration, collaboration, and compliance.
Domino is a platform that enables quantitative researchers and finance data scientists to manage research, run more experiments, and build institutional knowledge. Our asset management and hedge fund customers report running 5-10x more experiments with Domino.
---
Flexible, resilient, modern application architecture, rapid deployment and global availability.
People prefer to communicate in a variety of channels and increasingly on their mobile devices. FICO enables businesses to do so in an intelligent, data-driven manner using cutting-edge decision technology to shape the most effective customer connection strategies.

---
Flexible, Cloud-enabled, Cost-effective, Global Compliance, Extensible
FICO TONBELLER's Anti-Financial Crime Solutions allow organizations to achieve compliance with local regulatory requirements quickly and cost-effectively. The platform supports AML (Anti-Money Laundering), KYC (Know Your Customer), Embargo, FATCA (Foreign Account Tax Compliance Act) among other compliance requirements and is backed by FICO's market-leading big data Analytics solutions. The cloud solution accelerates the customer's path to compliance on a flexible pay-as-you-go basis and allows the customer to stay abreast of regulatory changes.
---
Through the Prophet Managed Cloud Service (PMCS), FIS manages the application, the security and the technology platform in a secure production, development and data-management environment.
The Prophet Managed Cloud Service (PMCS) provides the Prophet actuarial and risk management application, the hardware through trusted public cloud providers, along with the management of the system as a single service.
---
Essential AML coverage includes Transaction Monitoring, Customer Due Diligence, and Sanctions Screening. AML Essentials offers rapid deployment and reduces overhead to make compliance easier and at a lower total cost of ownership.
Actimize AML Essentials, a cloud based offering, built upon our proven, industry leading, end-to-end anti-money laundering solutions platform, is designed specifically to address the challenges of regional and community financial institutions.

---
Platforms providing market and reference data or data processing, pricing or financial analytics solutions.

Markit EDM's managed services offering is a flexible data management platform hosted on AWS. It supports data governance, data quality, data transparency, data integration and data dissemination.
EDM acquires, validates and distributes trade, operational, risk, finance and customer data. It creates a single version of the truth in a consistent, fully audited environment. Customers benefit from control, ongoing compliance and transparent data.
---
Achieve Transparency. Track, Optimize and Allocate Usage
We want to empower and inspire the future of finance. Legacy data providers stifle innovation. Xignite's cloud-based solutions free our clients from the constraints of hardware and software so they can create innovative
financial services products that touch millions of users and devices.

---
Industry-leading Consulting Partners with solutions for banking and payments, capital markets, and insurance.

---
2nd Watch solutions ensure compliance and security like Sarbanes Oxley, PII and PCI requirements. Our data protection services safeguard your data at rest and in transit, so you can spend more time improving customer satisfaction.
2nd Watch helps financial and banking institutions reduce cost and rapidly validate economic conditions with solutions for Batch Computing, HPC and Big Data. Our solutions ensure compliance and security like Sarbanes Oxley, PII and PCI requirements.

---
Accenture's years of experience and collaboration with AWS to simplify migration at scale through assets optimization and factory models.
The Accenture Cloud Transformation Services for AWS offering helps clients accelerate the journey to cloud, plan and architect a strategy, execute on cloud migration at scale, accelerating the creation of new business value via rapid cloud-native application development.

---
Capgemini's global team of 45,000 financial services professionals provide services to top financial institutions around the world.
Serving two thirds of the world's largest financial services institutions, Capgemini Financial Services Unit helps banks, capital markets firms, and insurers meet industry disruptions with innovative business and IT solutions that create value.

---
We focus on helping large Financial Services clients adopt Enterprise DevOps on an AWS. We have helped many of the worlds largest brands achieve this without sacrificing control or security.
Our proposition suits regulated organisations looking to accelerate software and technology delivery in a controlled & compliant manner. Our specialist expertise exists in areas such as trading systems, retail banking, grid computing, open banking. Also in insurance, in particular at Allianz.

---
CTP has deep experience helping Financial Services organizations, including the largest global banks, leverage the cloud to drive innovation and reduce costs and time to market.
The Cloud Adoption Program (CAP) for Financial Services brings together leading technologies, implementation services, and methodologies to securely accelerate cloud adoption for financial services firms.

---
As a global cloud enabler and operational services provider, we were born in the cloud in 2009 and have unrivalled and extensive experience with AWS. We are thought leaders in cloud computing and offer flexible engagement models, tailored to your needs.
Cloudreach assists global financial services institutions adopt AWS, with the appropriate governance, compliance, and security. On several projects, we have pioneered how stringent regulation standards are adhered to in the public cloud.

---
Cognizant develops and supports both the operations and the applications of many of the largest financial services firms in the world.
Cognizant both migrates and transforms applications with clear understanding of the regulatory and security requirements faced by Financial Services firms. In addition, their digital practice improves the way these firms service their customers.

---
Deloitte and AWS together help convey an improved approach, enhancing the company's vision and business strategy. Deloitte and AWS help organizations solve problems, reduce costs, and realize value.
In addition to developing our people and enhancing our services and networks, Deloitte's Global FSI strategies are focused on digital transformation and innovation, business model transformation, managed services, future of risk, cyber and audit.

---
Service Automation and security centric approach to migrate and manage application lifecycle management in the AWS cloud.
Our holistic approach ensures that security controls and automation are seamless embedded during migration to meet the compliance requirement from day 1.

---
As a specialist in the financial services arena and a wealth of experience across PCI-DSS and APRA guidelines, Itoc delivers solutions aligned to AWS security and financial services best practices.
At Itoc, we believe disruption is inevitable. Our purpose is to address our customers biggest challenges and create new opportunities through disruptive thinking and technologies.

---
NRI Financial Solutions provides system solutions and consulting services for broker-dealers, asset managers, banks and insurance providers.
NRI has a deep understanding of the operational issues financial services firms face and provides innovative and research driven solutions to ensure success.

---
As an AWS Premier Consulting Partner, we have demonstrated success to deliver secure, innovative solutions, automation, elasticity, cost savings and peace of mind to our Financial Services customers.
For mortgage companies, insurance providers, and banks, the challenge of managing, processing, and securing a virtually endless array of complex information is growing. REAN Cloud's Best Practices approach is optimized for the Financial Services industry.

---
Stelligent works with large Financial Services Enterprises to incorporate complete automation to both the enterprises software delivery process and its infrastructure.
Stelligent and AWS frequently work together with many large financial services enterprises to help incorporate their capabilities securely on the AWS Cloud. From security of the source code used to trigger builds, to the insertion of strict business controls at run time, and out to the continuous inspection of the running infrastructure to ensure compliance, we are helping to build capabilities that are enabling them to run their business faster and safer on AWS.

---
Sopra Steria delivers ground-breaking 'digital-at-scale' systems integration and solutions across the Financial Services sector from Tier 1 organisations to new entrants, challenger institutions and the largest regulator in Europe.
Sopra Steria's Financial Services Cloud Practice underpins its 'digital at scale' services, transforming digital adoption for its clients based upon AWS technologies integrated into a global delivery model for Cloud and Cyber services.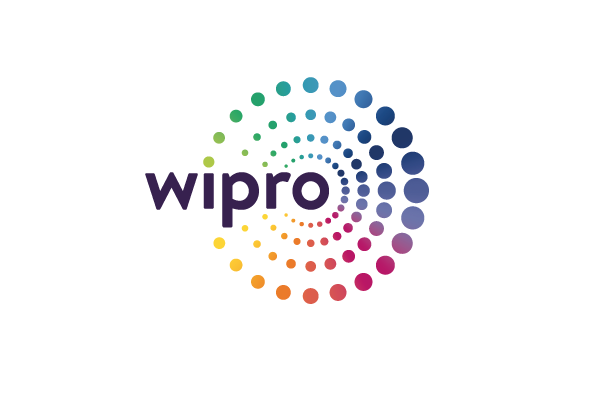 As a partner to 9 of the top 25 global banks, we help you usher in transformation for a digital world with solutions that Improve business processes, Increase operational efficiency and Reduce risk and total cost of ownership.
ReconX is a highly configurable SaaS based reconciliation solution that is available via AWS or private cloud. It handles all reconciliation types in an automated manner with trend and risk analysis, data enhancement and seamless Transactional flow.
Partners interested in listing their Financial Services product, solution, or practice must have achieved the Financial Services Competency through the AWS Competency Program.
To learn more about the Competency Program and apply for the Financial Services Competency, click here »
Note: All solutions on the Financial Services Partner Solutions webpages are created, sold, and implemented by the third party.

---