Validated for following best practices with AWS Database Migration Service
AWS Database Migration Service Delivery Partners are APN Consulting Partners who help customers use AWS Database Migration Service (DMS) to migrate databases to AWS easily and securely while minimizing application downtime. They support both homogenous migrations such as Oracle to Oracle, as well as heterogeneous migrations between different database platforms, such as Oracle to Amazon Aurora or Microsoft SQL Server to MySQL.
The AWS Service Delivery Program enables AWS customers to identify APN Consulting Partners with experience and a deep understanding of specific AWS services. These APN Partners follow best practices for AWS services and have proven success delivering AWS services to customers.


Find APN Partner Offerings
AWS Partner Network (APN) Partners validated through the AWS Service Delivery Program have developed the offerings listed below to help you adopt and implement our services at scale. These APN Partner offerings have demonstrated technical proficiency and proven customer success.

North America
2nd Watch
As an AWS Premier Consulting Partner with a Migration Competency, 2nd Watch helps enterprises design, deploy, and manage cloud solutions and monitors business critical workloads 24x7. 2nd Watch has helped some of the largest enterprises migrate to AWS, often moving hundreds of systems in aggressive time frames, utilizing AWS Database Migration Service to complete the migrations quickly and securely. By allowing the source database to remain fully operational during the migration, their customers experience zero downtime. The AWS Database Migration Service is more cost-effective, fast, and reliable than traditional database migration methods, which decreases cost and increases performance for 2nd Watch customers.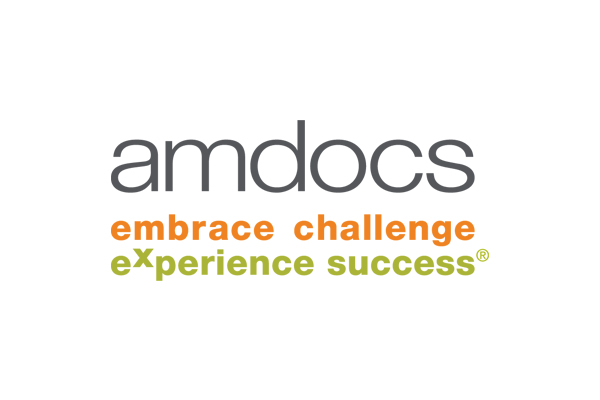 Amdocs
Amdocs is cloud enabled, providing you increased agility, scalability and modularity to support your unique needs. Amdocs provides a pragmatic and reliable roadmap, backed by expert professional services, to evolve mission-critical BSS, OSS and network solutions to the cloud.
Apps Associates
Apps Associates' Cloud Services Practice includes service offerings in Application & Database Migration and Application Modernization. These services are an extension of the firm's consulting service portfolio and competencies in enterprise applications, database and application custom development. Amazon Aurora, as well as AWS database services in general, are integral to the business plan and growth strategy of Apps Associates and their Cloud Services practice as a foundation to support the Business Transformation initiatives and evolution of our clients. Current and forecasted market demand for open source databases is expected to increase and is viewed as a critical part of their 'go-to-market' strategy for migration and modernization services.

CloudGeometry by BeKitzur
CloudGeometry's managed AWS Database Migration Service cuts the time and cost to land you on Amazon RDS and Amazon Aurora the AWS data platform. Move to the industry's leading cloud infrastructure, without compromising uptime and resilience.
CloudGeometry sets and executes zero DBMS downtime transition, starting with thorough assessment of TCO, utilization and capacity. As application and analytic use cases evolve, they analyze data growth patterns and changing integration needs, to ensure data services runs predictably and consistently.

BizCloud Experts
Simplify, accelerate, and minimize downtime in database migrations using AWS DMS. BizCloud Experts helps migrate your data to and from most widely used commercial and open-source databases, including Oracle, SQL Server, and MySQL.

DB Best Technologies
Modernizations and migrations has been one of the key competencies for DB Best since 2002. Using a variety of tools and products (such as AWS DMS and AWS SCT) to get hundreds of customers worldwide over to AWS plays a key role in DB Best business. They've been helping customers to address all steps of a typical migration project including doing architectural design of applications and databases for the new environment, converting database schema, remediating applications to move them, fully compatible and optimized, for Amazon RDS/Amazon Redshift, moving data, testing, tuning, integrating and deploying the converted code in AWS, complemented many times with a business case/ROI study.

Datapipe
Datapipe plans, builds, and runs complex customized migration strategies, streamlining client adoption of the AWS Cloud. Using the latest tools, best practices and AWS' Cloud Adoption Framework, their experts collaborate with clients to conduct workload architecture assessments, develop testable deployment blueprints and configure security & automation capabilities to accelerate deployments.

iTMethods
iTMethods' primary business consists of migrating and managing workloads on AWS. A major component of their migration practice is the seamless and, if possible, automated migration of customer data from on-premises environments or existing AWS environments to new secure and scalable AWS services. AWS DMS is an integral part of almost every migration project with a SQL database as it allows iTMethods' engineering teams to increase their productivity and reduce project risk. Every project engineer is trained in the use of AWS DMS and it has become one of our technology standards. For example, at the inception of each database migration project we ask the question "Why not AWS DMS?"

Hitachi Vantara
Hitachi Vantara is a Premier APN Partner with an AWS Database Migration Service Delivery designation demonstrating deep experience supporting enterprise IT migrations including applications, databases, implementing DevOps pipelines, and providing security and compliance in highly regulated institutions in the public sector. Supercharge your database migration with a combination of the AWS Database Migration Service and moving to Amazon Aurora. Hitachi Vantara has the unique combination of expertise to be able to work through the all of the details of securely migrating your enterprise databases while also being able to increase scalability, performance and agility and reduce costs with little to no downtime.

Provectus
Squadex, a Provectus company, is an Advanced APN Consulting Partner with an AWS Database Migration Service Delivery designation. Squadex delivers a scope of AWS consulting services in specialized solution areas such as cloud migration, DevOps, Big Data, and Machine Learning.

Trianz Cloud Services
Trianz Cloud Services provides database migration services as part of workload migration to cloud as well as data migration for data warehouse/analytics workloads on the cloud. Using a combination AWS Database Migration Service and the Trianz-developed tool, DataVision+, Trianz enables you to achieve consistent migration, test data management and post-migration data-comparison results. Trianz can address both homogeneous and heterogeneous migrations across a variety of popular DB and Data warehouse software including Amazon Aurora, and Amazon Redshift. Additionally, Trianz can assist with custom data migrations such as migrating unstructured data to an AWS-hosted database.

Onica
Onica helps companies migrate workloads to AWS or improve the availability, scalability and performance of their application stack. They have proven experience in migrating large databases from on premises, other cloud, or Amazon EC2 infrastructures to AWS easily and securely while minimizing application downtime.

Onica helps companies migrate workloads to AWS or improve the availability, scalability and performance of their application stack. They have proven experience in migrating large databases from on premises, other cloud, or Amazon EC2 infrastructures to AWS easily and securely while minimizing application downtime.
Onica helps companies migrate workloads to AWS or improve the availability, scalability and performance of their application stack. They have proven experience in migrating large databases from on premises, other cloud, or Amazon EC2 infrastructures to AWS easily and securely while minimizing application downtime.
Europe, Middle East, and Africa
Corexpert
Corexpert is an Advanced APN Consulting Partner who can help migrate your database to AWS with no service interruption from on-premises or RDS MySQL Database. The AWS Database Migration Service handles migration between similar and different database platforms with no downtime.

KCOM
Delivery of high-quality, bespoke, Big Data solutions providing skills and services across the breadth of AWS Big Data technologies. KCOM's Big Data platforms are born in the cloud, built upon years of AWS expertise, best practices, and have a track record of delivering secure and robust cloud solutions.

Navisite
Navisite combines automated tools with manual support and oversight from its experts to ensure database schemas are an exact match, and your applications are properly recoded. Talk to the Navisite team about your migration options.

Japan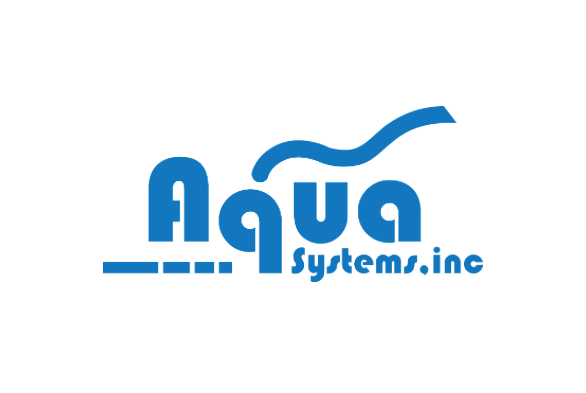 Aqua Systems
Aqua Systems is a database professional group backed by a wealth of practical experience with a AWS Database Migration System Delivery designation. AUDIT MASTER, Aqua System's database auditing tool that is compatible with Amazon RDS, covering all necessary functions for auditing and monitoring database operation logs: a complicated log output setting, an automated log collection, a policy based alert notification & monitoring, an audit log report, and a log management.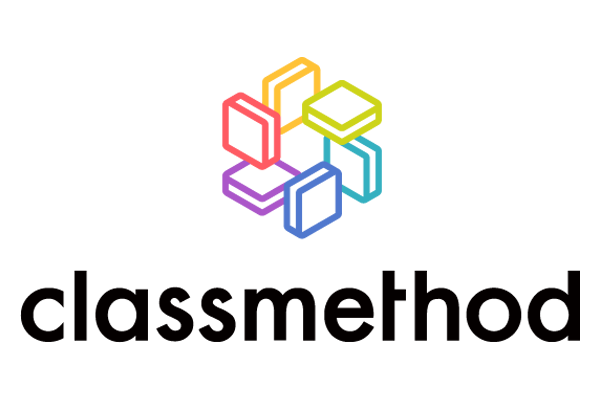 Classmethod
We use AWS Data Migration Service (DMS) for migrations from on-premises to Amazon RDS. AWS DMS can support migrations between the same databases and between different databases so that migrations to Amazon Aurora (which is very high performance) are easy for you. Also, at Classmethod we can minimize the service downtime for migrations through best practices utilizing AWS DMS.

Insight Technology
Insight Technology offers AWS Migration Consulting services that include assessment and data migration. They work on migrations from Oracle, MS SQL Server, MySQL, PostgreSQL, SAP Sybase ASE, and IBM DB2 to Amazon Aurora.

Nomura Research Institute
Nomura Research Institute is a Premier APN Consulting Partner who offers AWS Database Migration Services and a combination Amazon Redshift/Amazon EMR solution that enables customers to realize Big Data analysis and data warehouse construction implemented quickly and affordably.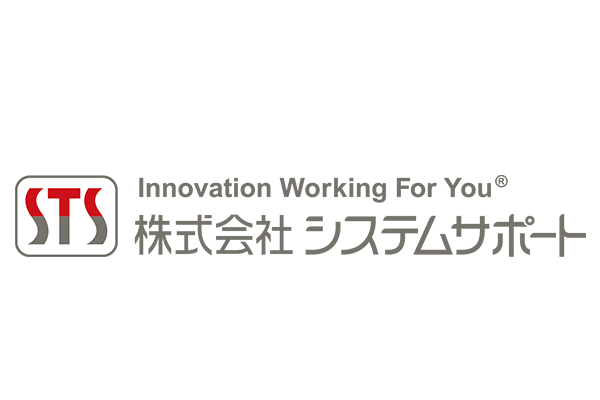 System Support
System Support has extensive expertise with both AWS and Oracle Database technology, allowing them to help customers realize a safe and reliable migration from Oracle to AWS using AWS Database Migration Service.

Interested in Becoming an AWS Partner?
The AWS Partner Network helps companies build, market, and sell their AWS offerings by providing valuable business, technical, and marketing support.

AWS Consulting Partners who join the AWS Service Delivery program benefit from increased visibility to AWS customers and AWS teams, better connections, and deeper learning.