"Thousands of people are moving through our stores and they're spending less time waiting for their food and beverages, and enjoying more of the game they've come to see. Now, our fans rarely spend more than a few minutes getting their items and getting back to their seats. We're really pleased with the results we've seen so far. Amazon's Just Walk Out technology and Amazon One allow us to push something into the market and revolutionize the way we engage and serve our fans. The fans have spoken too, and they're thrilled. My favorite comment that I've seen is: "I got my beer in eight seconds." That's the type of magical experience we're going after. It's nothing but happiness and joy that comes from the technology and we're going to continue to lean into it."

Todd Humphrey, Senior Vice President of Digital Innovation and Fan Experience - Seattle Kraken

"We are always looking to leverage technology to bring fast, easy and touch-free amenities to our guests, and we are excited to collaborate with Amazon to use their Just Walk Out technology in these MRKT stores. These stores will deliver a fast, frictionless experience, helping to eliminate lines and get our guests back to the action on the court and the ice faster."

Amy Latimer, President - TD Garden

"We are very excited to bring this checkout-free store to DFW, one of the busiest airports in the world, so travelers can get what they need and skip the checkout line. We selected Amazon's Just Walk Out technology because of the fast and frictionless experience it enables, and we look forward to hearing how busy travelers like the experience."
Gilbert Aranza, President - Star Concessions

"We are continuing to see strong momentum with the growth of our grab and go business. This new Hudson Nonstop format is designed to make it easier than ever for travelers to get the best food and beverage products, while still providing them with the same quick and frictionless experience that Hudson Nonstop is known for."
Evan Schut, Senior Vice President of Food and Beverage - Hudson
"We are excited to be collaborating with Amazon and Twice Daily to add this new technology to Bridgestone Arena. This new technology will offer added convenience, and quicker transactions at our Twice Daily stores allowing fans to spend more time watching their event and less time standing in line."
Dave Urso, Senior Vice President of Operations - Nashville Predators

"We are always looking at new ways to make shopping easy and convenient for our customers. We are excited about launching 'SmartShop Pick & Go,' which offers contactless, checkout-free shopping to our customers and are looking forward to hearing their feedback."
Clo Moriarty, Retail and Digital Director - Sainsbury's

"We are continually looking at new ways to innovate and modernize our fan experience, and we know fans will love the fast, convenient experience the Just Walk Out technology and Amazon One-enabled store will deliver. We are proud to bring this technology to our fans so they can spend more time enjoying the game."

Zach Hensley, Vice President of Operations and General Manager - Lumen Field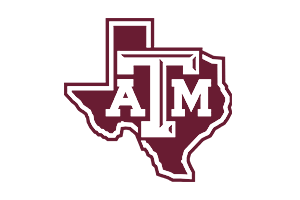 "Texas A&M seeks to always be on the cutting edge of technology so it's fitting that Kyle Field, Home of the 12th Man, would be the first collegiate venue in the world to feature Amazon's innovative customer shopping experience. We must always make the fan experience better and I know that Aggies and our guests will love having the ability to avoid the line and get back to the football game as fast as possible. This exciting customer experience, enabled by the combination of Amazon's Just Walk Out technology and our hospitality partner Levy, makes our concessions operations that much better and will be an incredible benefit for the 12th Man as we continue our mission of creating opportunities through championship athletics!"
Ross Bjork, Director of Athletics - Texas A&M


Learn more about Just Walk Out technology
Fill out the form to learn how to bring Just Walk Out technology to your store.

Contact us »
Explore our latest blogs
Get insights into how Just Walk Out technology is helping businesses elevate the shopping experience.

Read our blogs »