Say Hello to 47 New AWS Competency Partners Added in September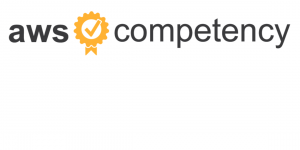 The AWS Competency Program welcomed 47 new AWS Partner Network (APN) Partners in September—spanning workload, solution, and industry designations. Please join us in welcoming our newest AWS Competency Partners!
The AWS Competency Program helps customers identify and choose the world's top APN Partners that have demonstrated technical proficiency and proven customer success in specialized solution areas.
To receive the AWS Competency designation, APN Partners must undergo rigorous technical validation related to industry-specific technology, as well as an assessment of the security, performance, and reliability of their AWS solutions. This validation gives customers complete confidence in choosing APN Partners to team up with.
Consulting Partners
OptimizeNow provides a variety of dimensions to help customers analyze AWS costs, offering 16 professional cost optimization recommendations to save money.
Technology Partners
As organizations migrate applications and workloads to the cloud, Cloudability's machine learning and data science-driven platform empowers companies to build continuous cloud spend optimization directly into their agile processes.
CloudAware Compliance engine is a collection of 300+ cloud configuration policies and is a superset of policies available from frameworks such as Scout2, Cloud Custodian, Cloudcheckr, and more.
CloudCheckr offers cost optimization, security and resource monitoring, and compliance mapping, to help businesses manage and automate optimization of investment in their public cloud environments.
CloudHealth gives enterprises the ability to centralize governance of their AWS environment with automated policies, offering the highest levels of data integrity throughout an enterprise's cloud journey.

Real-time visibility, control, governance, and automation embedded within Cloud Conformity enables customers to build, deploy, and monitor AWS infrastructure knowing their data and systems are secure, reliable, efficient, and optimized.
Fugue identifies security and compliance violations and ensures they are never repeated. If anything in your infrastructure changes, Fugue returns it back to compliant state to make sure your cloud is operating just as you declared.
GorillaStack's Rules Engine is a managed SaaS solution for automating AWS resource management and cleanup. DevOps teams use the platform to address underutilized resources that amount to 20-60 percent of total monthly cloud spend.
The Moogsoft AIOps platform helps enterprises avoid outages and automate service assurance by integrating systems and using patented AI to automatically reduce alert volumes by 90 percent or more.
The Splunk App for AWS offers a rich set of pre-built dashboards and reports to analyze and visualize data from numerous AWS services. This data accommodates security, IT ops, and cost optimization use cases.
Turbonomic assesses and optimizes hybrid cloud environments pre-migration and accelerates AWS migrations with fast and accurate plans. Once on AWS, Turbonomic enables customers to continuously optimize their hybrid state.
Turbot delivers software-defined operations for the enterprise cloud with automated guardrails that ensure your infrastructure is secure, compliant, scalable, and cost optimized.
Consulting Partners
Using the best available tools and an automation-first mindset, Edrans SA customers strengthen their operations and lower costs by focusing more of their energy on new initiatives and serving their own customers.
Consulting Partners
Strategic Blue provides a managed AWS procurement service, offering tailored billing, finance, and risk management. Add in pricing insights, and customers can make data-driven purchase decisions.
Consulting Partners
BJSS is one of the largest technology providers to the UK Central Government and the NHS. They work extensively with public sector organizations to build and transition to the AWS Cloud.
CGI provides in-demand services such as cloud computing, cybersecurity, advanced engineering, communications, enterprise integration, operational logistics, systems engineering, and training.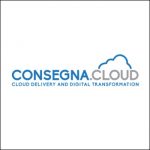 The Consegna Public Sector Practice works in partnership with New Zealand Public Sector agencies to understand and manage the complex issues around adoption of the AWS Cloud.
DAE provides a wide range of systems engineering, cloud architecture, and design, in addition to cloud-native development, rapid prototyping, and cloud cost management and optimization.
NCS Singapore
NCS is dedicated to smoothening customers' journey to the AWS Cloud by walking alongside them to ensure they have the best cloud strategy that fits their digital transformation needs.
Technology Partners
MindSphere is an open, cloud-based IoT operating system that connects products, plants, systems, and machines, enabling customers to harness the wealth of data generated by the IoT with advanced analytics.
42Q provides global visibility of production, metrics, and analytics. Servers, data storage devices, networking equipment, and software are all accessible within a powerful, streamlined cloud environment.
The Actyx Ada Platform is an edge/cloud hybrid application platform that enables the implementation and seamless operation of solutions for industrial use-cases.
Autodesk's cloud-based developer platform, Forge, connects industry data and automates workflows, empowering customers to reduce costs and time-to-market as you orchestrate the design-to-manufacture lifecycle.
Beckhoff provides foundational technologies and tools to implement Industry 4.0 concepts and IoT connectivity, all via PC-based control.
Impulse offers a real-time predictive analytics platform that uses machine learning for enterprise customers to detect early failure and performance degradation from IoT devices.
With Cloud-Hosted Design Solution, Cadence offers a patented, production-proven, managed cloud design environment with high-performance computing optimized for EDA workloads.
DAQRI empowers workforces to be more effective by linking digital content to the real world to accelerate productivity, communication, and key business processes.
Foghorn Lightning is an advanced Industrial Internet of Things (IIoT) edge intelligence solution, bringing real-time analytics, machine learning, and artificial intelligence to virtually any IIoT device.
ARES Kudo offers all the CAD features you expect to create and modify drawings in 2D, with the additional agility to run on the AWS Cloud. ARES Kudo integrates with private cloud storage via WebDav or with popular cloud storage services.
Infor EAM offers rich built-in functionality and the flexibility to integrate with other applications as needed. This 21st-century asset management software helps customers reach new levels of efficiency with industry-specific capabilities.
relayr is a rapidly-growing IoT company providing enterprise middleware and IoT solutions for the digital transformation of industries.
Rescale's ScaleX Enterprise integrates with AWS to provide a leading SaaS, secure, cloud-based high performance computing (HPC) simulation platform.
Teamcenter software is a modern product lifecycle management (PLM) system that connects people with a digital thread for innovation to help companies develop successful products.
Tulip lets you build manufacturing apps to improve the way you run your factory. Without writing any code, you can create apps to increase the productivity of your team, reduce mistakes, and collect real-time data.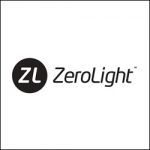 Harnessing the AWS Cloud to connect the entire ecosystem and underpin its analytics platform, ZeroLight delivers advanced, consistent, and engaging real-time 3D product experiences to any device, anywhere in the world.
Consulting Partners
Solita helps customers operate faster and lead operations more accurately than before. Build a data warehouse in a day, create better insight in a week, and launch new microservices clients in a month.
Consulting Partners
G-Asiapacific provides cloud solutions to enterprises, corporate, SME, mid-market companies, and multinational companies in Malaysia, Singapore, Indonesia, Thailand, Vietnam, New Zealand, and Australia.
Consulting Partners
Crayon offers strategic advice around purchase, management, and the controlled evolution of IT solutions, such as the AWS Cloud computing platform. Crayon's technical consulting business boasts over 350 subject matter experts.
Consulting Partners
It Era has deep experience in migration projects on AWS in Latin America and Spain with highly trained staff, tools, and process to successfully execute critical and high complexity migration projects.
Sourced Group's consulting practice is focused on large-scale enterprise cloud transformations by leveraging the best-of-breed cloud technologies that meet the requirements of the most risk-averse organizations.
Consulting Partners
All around the world, ABeam employees believe in the "Real Partner" philosophy that has helped the company grow with its clients, expanding operations to reach 11 countries.
Symmetry manages complex SAP implementations on a global scale for over 200 of the world's leading enterprises in challenging and heavily-regulated industries such as healthcare, financial services, retail, manufacturing, automotive, and beyond.
Consulting Partners
Foghorn follows a proven method to ensure security best practices are applied to AWS Cloud architectures from day one. Their ongoing DevOps engineering service, FogOps, includes security engineering best practices and ChatOps alerts.
Optiv's comprehensive suite of cloud security solutions provides customers with the tools to develop, enhance, and mature their AWS Cloud security program.
RightCloud believes in enabling the right controls for each layer of the security: network, application, database, peripheral, and host.
Samsung SDS's enhanced security system in the AWS Cloud datacenter effectively responds to increasing complex security threats.
Technology Partners
Cloud Conformity is a security and real-time threat detection platform. The preventive, detective, and corrective security controls make it a true end-to-end cloud security solution and governance platform.
Team Up with an AWS Competency Partner
The key value of the AWS Competency Program is to build customer trust by helping organizations choose the top APN Partners based on workload, solution, or industry designation.
The AWS Competency Program identifies, validates, and differentiates the top APN Partners that have demonstrated customer success and deep specialization in specific solution areas or segments.