Change Healthcare
Change Healthcare is a leading independent healthcare technology company that provides data and analytics-driven solutions to improve clinical, financial and patient engagement outcomes in the U.S. healthcare system.
"At Change Healthcare, we believe that we can make healthcare affordable and accessible to all by improving the timeliness and quality of financial and administrative decisions. This can be achieved by the power of machine learning technology to understand more from our data. But unlocking the potential of this information can often be difficult as it's siloed in tables and forms that traditional optical character recognition hasn't been able to analyze. Amazon Textract further advances document understanding with the ability to retrieve structured data in addition to text, and now with the service becoming HIPAA compliant, we'll be able to liberate the information from millions of documents and create even more value for patients, payers, and providers."
Nick Giannasi, EVP and Chief AI Officer - Change Healthcare

The Washington Post
The Washington Post, a leading provider of daily news, informs and entertains the most influential minds across their 100 million global viewers. Their tradition of journalistic excellence and unparalleled access, paired with cutting-edge engineering, make The Washington Post the trusted source for their audience.
"Machine learning for document understanding is a critical tool for The Washington Post to study records of public interest. In order to break news, our reporters need not just the words but also the structured data that is found in newsworthy documents. Amazon Textract reveals more data from documents, more accurately, aiding our journalists in their reporting."
Jeremy Bowers, Director of Engineering - The Washington Post

Roche
"Roche's NAVIFY decision support portfolio provides solutions that accelerate research and enable personalized healthcare. With petabytes of medical PDF documents being generated in hospital systems every day, we needed a document extraction service to handle documents that have no standardized format. Amazon Textract provides the functionality to help us extract text from medical documents, so that we can then apply Natural Language Processing (NLP) to build a comprehensive, longitudinal view of patients, and enable both decision support and population analytics."

Ram Balasubramanian, Sr. Director of Software Engineering - Roche Diagnostics Information Solutions
Cambia Health Solutions
Cambia Health Solutions is a total health solutions company and the parent company of six regional health plans, including Regence, an insurer serving 2.6 million members in Oregon, Idaho, Utah and Washington. Cambia is transforming the health care system to be more economically-sustainable and efficient for people and their families.
"Over the past 100 years Cambia has been dedicated to improving health care for people and their families. To help us achieve that goal, we're always evaluating new innovations and opportunities to optimize care coordination. One area of focus is streamlining administrative processes that are time and labor intensive. We're excited to explore Amazon Textract to help us automate the process of extracting valuable data from paper forms accurately and efficiently. The powerful combination of data science, A.I., and a person-focused approach is key to our mission of transforming the health care system"
Faraz Shafiq, Chief Artificial Intelligence Officer - Cambia Health Solutions
PitchBook
PitchBook is a financial data and software company which tracks every aspect of the public and private equity markets, including venture capital, private equity and M&A.
"PitchBook is the leading provider of data in the private capital markets, specifically VC, PE and M&A. As a part of that market, a portion of our data comes from survey, particularly in PDF. PitchBook started using Textract to improve this part of our research process. Before using Textract, this process took hundreds of manual hours going through PDFs and manually entering information as it came in. With Amazon Textract, we have seen gains as high as 60% in our process. We're hoping to use Textract in other areas that may improve our data collection processes as well."
Tyler Martinez, Director of Data Science and Software Engineering - PitchBook

BGL
BGL is Australia's leading developer of self-managed super funds (Australian's privately managed funds) administration and corporate compliance software solutions. BGL award winning SaaS solutions include Simple Fund 360 and CAS 360. Founded in 1983 by Ron Lesh and headquarted in Melbourne, they currently employ over 150 people.
"Accountants, personal fund managers and trust advisors are still forced to transcribe or extract information from PDF or paper documents because electronic bank feeds for some information is just not available, or the original bank documents themselves are not in a compatible format to their existing OCR solution. By integrating Amazon Textract into our BGL software, we are making our clients more efficient by automating data extraction for processes like manual input of bank statements. Initial findings show Textract has the potential to save around 60% of the time taken on manual data entry, that's around 100-150 hours a year, per fund. The time savings will increase significantly more when factoring in other forms that require manual input today like Tax Statements, Contracts of Sale, and historical accounting records. By using Amazon Textract, BGL clients will be able to improve their end customer experience while freeing up their valuable time and resources to enable them to focus on higher value activities and opportunities."

Matt Crofts, Head of Product, Simple Fund 360

nib Group
nib Group provides health and medical insurance to over 1.6 million Australian and New Zealand residents as well as health insurance to international students and workers in Australia. It's also Australia's third largest travel insurer and global distributor of travel insurance.
"Many years ago we were the first health insurer in Australia to provide our members with the ability to submit photos of their claims receipts via our innovative mobile app. As our member base grew, so did the need for claims processing and manual extraction of information from the receipts. After experiencing mixed results with traditional OCR approaches, largely due to the variety of claims receipt types, we began experimenting with machine learning based computer vision to extract the text required for claims processing from the receipt images. During this initiative we integrated Amazon Textract into our claims processing pipeline and delivered a high quality text extraction solution along with structured data processing. By using Textract we've been able to speed up our claims processing, resulting in a great customer experience while at the same time increasing our operational efficiencies. Through the use of cloud platforms and emerging technologies like Amazon Textract we're able to continue delivering on our vision of empowering our members to make better decisions and improved health outcomes through greater accessibility to affordable health services and information."

Mathew Finch, Head of Emerging Technology - nib Group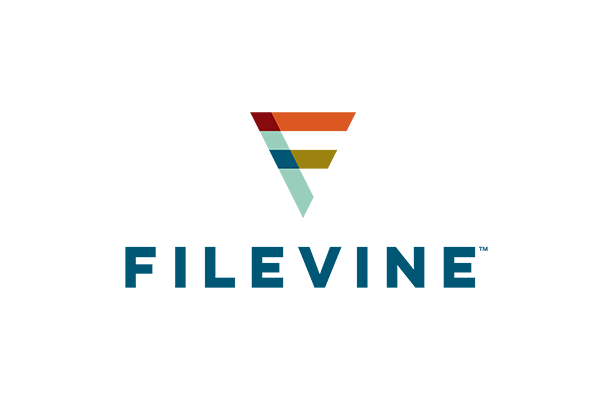 Filevine
Filevine is the operating core for legal professionals, including cloud-based case & matter management, document management, and deep reporting analytics. From its launch in 2015, Filevine focused on rapid innovation and award-winning design, earning the highest ratings from independent review sites.
"Millions of matters and case files are handled in Filevine every day. We chose Amazon Web Services because we wanted to deliver best-in-class document search solutions for our customers. Amazon Textract is fast, accurate, and scalable - it helps Filevine meet the exacting requirements of the world's largest and most sophisticated legal organizations. With Filevine and Amazon, finding the proverbial needle in the haystack has never been easier for legal professionals."
Ryan Anderson, Chief Executive Officer - Filevine
The Globe and Mail
The Globe and Mail is a national icon and Canada's most recognized media brand.
"As a news media company, we rely on many PDF or scanned-source documents such as FOIs (freedom of information requests) that have important information contained in tables that we previously couldn't access. These documents have been under-utilized because journalists were not able to access them easily or didn't know they existed. Using Amazon Textract, we are able to extract information from tables in PDFs and easily output that data to CSV and offer easy access to these documents by making them available for search queries by our journalists. This increases efficient access to information for our journalist by tenfold."

Michael O'Neill, Managing Director, Digital and Data Science - The Globe and Mail

Vidado
Vidado is an AI-driven document digitization platform that has perfected data extraction in low quality, low resolution, and handwriting use cases.
"Amazon Textract enables us to drive enterprise customers toward templateless form recognition while being able to process extremely difficult use cases, automating far more workflows and reducing the time it takes to put them into production."
Nowell Outlaw, CEO - Vidado
ClearDATA
ClearDATA's innovative platform of solutions and services protects customers from data privacy risks, improves their data management, and scales their healthcare IT infrastructure, enabling the industry to focus on making healthcare better by improving healthcare delivery, every single day.
"It's exciting to see AWS add their optical character recognition service powered by machine learning, Textract, to their list of HIPAA eligible services. A lot of medical data that is shared among payers and providers is locked in image-based files like PDFs. Instead of manually processing that kind of data, healthcare organizations can now use Amazon Textract service to extract medical data from files that previously have been non-machine readable. This brings an opportunity to integrate this data with their electronic health records, or other cloud technologies like Amazon Comprehend Medical which can identify protected health information in the dataset. This is just another step forward in increasing the opportunity to use these emerging technologies to improve access to data, get better insights, lower costs, and improve patient and member experiences."
Matt Ferrari, Chief Technology Officer – ClearDATA

Healthfirst
Healthfirst is a not-for-profit managed care organization and one of the fastest growing health plans in New York with over 1.4M diverse members and a network of more than 35,000 providers and 4,500 employees.
"At Healthfirst, we are building data pipelines to turn scanned medical charts into useful clinical information to improve care coordination, drive quality outcomes, and ensure appropriate reimbursement for members under our coverage. We use Amazon Textract and Amazon Comprehend Medical to glean real value from unstructured data sources in an efficient way, resulting in revenue savings 10-20 times more than our usual downstream operation. By scaling up to analyze over 50,000 charts, we can find undocumented diagnoses and refer around 5,000 members for the care management they need."

Steve Prewitt, Chief Analytics Officer - Healthfirst

Alfresco
"At Alfresco, we want to make document processing and content management as simple as possible for our customers. Since a document management system is only as good as its input, it is critical that we have the foundational tools that can automatically and accurately extract key information from digitized documents. Previously, we built custom solutions on top of OCR technology in order to extract data of interest, which required intensive manual training. This process consumed valuable time and resources, but it was work that had to be done. With Amazon Textract, we can now automatically extract not just the text in a document and table information, but real insights that allow us to automate data entry and facilitate faster business decisions. Amazon Textract is enabling us to provide greater data integrity, security compliance, and the ability to launch business processes faster than ever. And most importantly, all of this helps us better assist our customers in their digital transformation journey."

John Newton, Chief Technology Officer & Founder - Alfresco
Inforuptcy
"AWS Textract has enabled us to not only automate time consuming data entry, but also to unlock additional data to drive deeper insights and higher business value for our customers."
Mike Mikikian, Founder - Inforuptcy
Cox Automotive
"At Cox Automotive, we are looking to transform the way the world buys, sells, owns and uses cars. To further modernize our automotive solutions, we will be leveraging Amazon Textract to accelerate how quickly cars can be transacted. With Amazon Textract, we can automatically capture and validate data from documents and forms, such as loan applications or vehicle titles, so decisions can be made more quickly. This will reduce customer effort and further streamline the process for everyone involved from the manufacturer to the buyer."

Bryan Landerman, Chief Technology Officer - Cox Automotive

Kablamo
Kablamo is one of Australia's fastest growing digital product engineering specialists.
"We work with our fintech and banking clients everyday to help them transform and digitise previously manual, labour-intensive processes. Since introducing Amazon Textract, we've been able to dramatically reduce labour and time for them by integrating traditional paper-based documents into automated workflows for tasks such as credit decisioning. Our clients can now automatically extract important information from scanned documents. We don't have to adjust the process or create custom code every time there is a new one, because Textract works with a variety of different formats. We've seen clients move from processing dozens of documents in hours to hundreds of documents in minutes, all without needing any in-house machine learning expertise."
Angus Dorney, Co-CEO - Kablamo

Met Office
The Met Office is the UK's national weather service, and is a world leader in providing weather and climate services.
"We hope to use Textract to digitize millions of historical weather observations from document archives. Making these observations available to science will improve our understanding of climate variability and change."

Philip Brohan, Climate Scientist - Met Office

MSP Recovery
"Amazon Textract is very impressive. We decided to use Amazon Textract to detect different document formats to process information and data properly and efficiently. The feature is designed to recognize the various different formats it's pulling text from, whether it's tables or forms which is an AI dream come true for us. We needed a solution that would be scalable to various documents as we will receive document types on a regular basis and need to be efficient at reading them. With a lean team, we are able to allow the machine learning to handle the heavy lifting by automating reading thousands of documents and allowing our team to focus on higher-order assignments."

Franklin Perez, Head of Software Development - MSP Recovery

Amazon Textract Partners
Meet the AWS APN Partners who have integrated with Amazon Textract.

Learn more

Sign up for a free account
Instantly get access to the AWS Free Tier.
Sign up
Start building in the console
Get started building with Amazon Textract in the AWS Management Console.

Sign up