Validated for following best practices with Amazon Kinesis
Amazon Kinesis Delivery Partners are AWS Consulting Partners who deliver solutions on Kinesis, a platform for streaming data on AWS. They enable customers to process and analyze data as it arrives and respond instantly instead of having to wait until data is collected before the processing can begin. Amazon Kinesis Partners make it easy for customers to load and analyze streaming data and can build custom streaming data applications for specialized needs.
The AWS Service Delivery Program enables AWS customers to identify AWS Consulting Partners with experience and a deep understanding of specific AWS services. These AWS Partners follow best practices for AWS services and have proven success delivering AWS services to customers.


Find AWS Partner Offerings
AWS Partners validated through the AWS Service Delivery Program have developed the offerings listed below to help you adopt and implement our services at scale. These AWS Partner offerings have demonstrated technical proficiency and proven customer success.

North America
47Lining
47Lining is an AWS Advanced Consulting Partner with Big Data Competency designation. They develop big data solutions and deliver big data managed services built from underlying AWS big data building blocks like Amazon Redshift, Amazon Kinesis, Amazon S3, Amazon nDynamoDB, Machine Learning and Amazon nElastic MapReduce. We help customers build, operate and manage breathtaking "Data Machines" for their data-driven businesses.

8kMiles
8KMiles extensively uses Amazon Kinesis as part of "C-Automaton solution" and "Logging Foundational services" for its enterprise customers. Amazon Kinesis is used as the stream processing in log pipeline. Logs are received from consolidated Amazon S3 buckets thru SNS + SQS notifications. Amazon Kinesis Producers receive them and push into Amazon Kinesis Stream topic. Amazon Kinesis utility is used for elastically managing the shards. Multiple Amazon Kinesis Consumers' applications read the stream data process events and send them to Amazon EMR or Amazon Elastic Search. Amazon Kinesis Analytics and SQL-based stream consuming is also used in Amazon Kinesis consumers.
Agilisium
Agilisium's expertise in Amazon Kinesis helps customers gain real time insights by processing and analyzing streaming data. Agilisium's services include industry best practices around security, scalability, reliability, performance, and cost optimization.

Apps Associates
Apps Associates' Cloud Services Practice includes service offerings in Application/Database/Data Center Migration and Hosting, Application Modernization, Big Data/IoT and Managed Services (MSP 3.0). These services are an extension of the firm's consulting service portfolio and competencies in enterprise applications, analytics, infrastructure and application managed services, application custom development. AWS services such as Amazon Kinesis are integral to the business plan and growth strategy of Apps Associates and their Cloud Services practice as a foundation to support the Business Transformation initiatives and evolution of their clients.

CloudGeometry by BeKitzur
CloudGeometry used Amazon Kinesis for end-to-end analytics processing among other AWS services to provide generalizable, production-grade data pipeline architecture well-suited to the iteration and customization typical of advanced analytics workloads and data flows. With solutions like this CloudGeometry provides a direct path for achieving real results that are both reliable and scalable.

Brillio
Founded in 2014, Brillio has been focused on delivering design-led solutions for its customers. Brillio is not an IT services company trying to pivot and support the "next big thing," but as a digitally native company, everything Brillio does is to make its customers' success its number one priority.

Cascadeo
We focus on mid-market to enterprise customers that require high levels of availability, performance, security, and scalability. We specialize in environments that require multi-technology dependencies, hybrid cloud solutions and connectivity, complex operational requirements, infrastructure automation, self-healing capabilities, predictive analytics and continuous deployments.

ClearScale
An AWS Premier Consulting Partner with 5 competencies (Migration, Big Data, DevOps, Marketing, and Commerce and Mobile) and multiple certifications and accreditations, ClearScale has the proven capability to build, deploy, automate, and manage complex cloud architectures on AWS. Its core competency is delivering custom cloud projects and services for clients who have limited cloud experience in-house or need additional resources. ClearScale leverages the best cloud technologies available to provide a solution that is unique to customers' project requirements.

IBM
IBM solution best practices includes building solutions with Amazon Kinesis by collecting, processing, and analyzing data and video streams in real time.
Infostretch
Infostretch has experience in building solutions on AWS using Amazon Kinesis that are scalable, highly available, and pay-as-you-go, helping many customers to lower cloud effort and achieve faster time to market.

iOLAP
AWS provides an incredible suite of services that support the increasing business needs for modern data platforms. These services are the cornerstone for new design paradigms that align cost, security, scalability, and resiliency.

iOLAP's focus on the Modern Data Platform allows it to quickly and effectively create business vale from an increasing volume, velocity, and variety of data assets. They have a passion for creating solutions that de-risk innovation, deliver repeatable frameworks, and unlock the power of data assets.

NorthBay
NorthBay supports customers as they adopt AWS Cloud solutions to gain more business value and they include Amazon Kinesis in their offerings because they see an increasing need for the enterprise to deal with streaming data. Amazon Kinesis helps in reducing the time from when something happens to the time value can be derived from that information. Amazon Kinesis provides an easy, scalable solution.

Slalom
Slalom helps clients design, build, migrate, and manage their AWS deployments to reduce complexity and maximize value. Their expertise extends across next-generation infrastructure, custom development, advanced analytics, enterprise data management, and beyond. Amazon Kinesis plays an important role in helping clients build scalable, secure, reliable data solutions. Slalom teams have the experience required to help organizations implement or migrate to Amazon Kinesis.

YASH Technologies
YASH offers a flexible cloud infrastructure to host enterprise applications to meet evolving business and IT demands. OuYash's tailored approach helps to provide cloud-based capabilities to optimize costs, enhance time-to-market, and create flexibility in IT operations.

Asia Pacific
Altis Consulting Pty Ltd.
Altis Consulting Pty Ltd. provides Big Data and Analytics using the AWS platform and products. Their Big Data and Analytics on AWS practice aims at delivering solutions that leverage AWS offerings. Solutions range from Traditional Data Warehousing, BI and Analytics to Big Data and Data Stream Analytics.

BluePi
You have the data, BluePi Consulting has the analytical and technical expertise to generate insights and help you make decisions that matter! Whether it's Hadoop on-premises, Data Warehouse on Cloud, your all-in-one dashboard or your custom search engine, BluePi can help.

Intellify
Multiple technologies, data sources, and processing tools decrease efficiency and increase costs and time to outcome. Intellify simplifies the complexity of your data using Amazon Kinesis for real-time data processing at scale.

Europe, Middle East, and Africa
Latin America
Morris & Opazo
Discover the treasures you already have hidden within your own data, and take control of the future of your business. Securely store all of your data in one place, where it is available to a broad set of processing and analytical engines that will provide valuable information, shed light on the future, and allow you to make better and more accurate decisions to truly be in control of your business.

Japan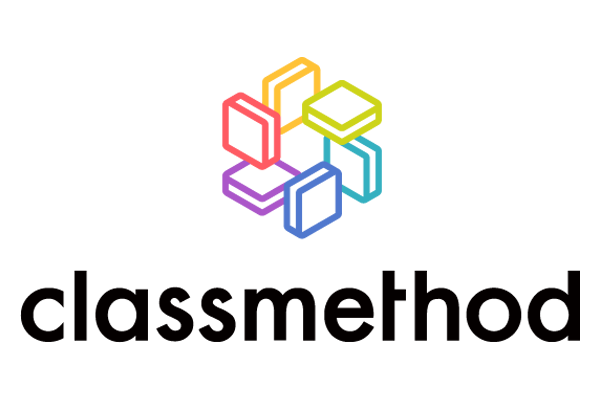 Classmethod
As a Premier AWS Consulting Partner, Classmethod uses Amazon Kinesis to help you collect, process and analyze real-time, streaming data. This data enables you to obtain timely insights and react promptly to new information.

Interested in Becoming an AWS Partner?
The AWS Partner Network (APN) is the global community of Partners who leverage AWS to build solutions and services for customers.

AWS Consulting Partners who join the AWS Service Delivery program benefit from increased visibility to AWS customers and AWS teams, better connections, and deeper learning.